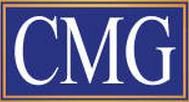 CMG Montgomery Metro Treatment Center
6001 E Shirley Ln, Montgomery AL, 36117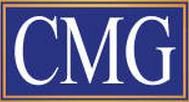 Description
Colonial Management Group is a leading provider of quality care for addiction management and recovery. Our knowledgeable staff of treatment professionals work with each individual to find solutions that meet their specific needs. All patients are treated with dignity and respect throughout each phase of treatment. We provide affordable treatment plans that include multiple services to help people on the road to recovery including: medication assisted treatment, counseling, medical exams and multi-disciplinary team assessments to provide the utmost care for each patient. Clinic centers welcome all patients, have convenient hours and are conveniently located for easy access to treatment. We are committed to each patient's success story. Let us be a part of yours. Call 877-284-7074 for admission and medication hours.
Where can you find us?
CMG Montgomery Metro Treatment Center
6001 E Shirley Ln, Montgomery AL, 36117
Reviews
2018-03-22 05:48:51
Expect long lines on the weekend if you come at 5 (when they open). HOWEVER, it seems like, no guarantee though, that right before 7 is the best time to come on the weekend. it's the same during the week at opening and sometimes at closing. If you show up at 5, expect to wait 30 minutes, why not just wait until 5:30 and come when the lines have died down a little. You might have to wait 5-10 minutes, but it's better than standing for 30 minutes, right? If you're a first timer, I'm not sure exactly about what days, I know it's during the week, but you gotta show up at 5, or at least that how it was when I signed up and expect the first day to take all morning 2-4 hours, maybe more. Once, you get signed up though, as long as you go to a core class every month and see your counselor, it's pretty much smooth sailing...IF you're serious about quitting
2019-04-30 15:51:34
It turns out that this place is like most places the employees have taken over the place. I mean that they have been here so long and become best buddies with their bosses that they are in a rut here stagnant and complacent. Service is at best a three star experience I do believe that the shelf life of the product given to the customers is past its prime.