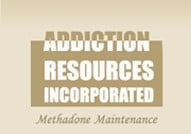 Addiction Resources, Inc.
4337 W Indian School Rd, Phoenix AZ, 85031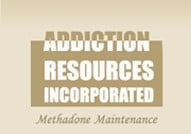 Description
ARI has been in business in the same location since 1990. The owners/managers of ARI each have over twenty years experience in the treatment of addiction in methadone maintenance programs and other treatment settings. Our services have changed as the field of opioid treatment has evolved, and we are now able to treat people addicted to all opioids. We dispense both liquid methadone and diskettes.As the geographical area we are in has changed ARI has adapted to meet the needs of the community. We moved into an office suite with more offices and greater privacy. Our front door cannot be seen from the parking lot of the building. We now have multiple Spanish-speaking staff members, and are committed to maintaining the ability to serve persons whose first language is Spanish.Our staff is committed to delivering the best treatment services possible, with unconditional personal regard for all. Everything is absolutely confidential, and your privacy is assured. We look forward to ongoing change to meet any and all new needs.
Where can you find us?
Addiction Resources, Inc.
4337 W Indian School Rd, Phoenix AZ, 85031
Reviews
2019-11-22 20:26:26
The 2 stars go to Susan. This clinic has changed to the point where I cant drive that far for this clinic. Susan is a great woman but now these days there is no way to speak with her (front desk hangs up). New rules frequent in this place, I understand but it seems a lot of the rules are due to the nurse being lazy. I'm not picky but no matter what if you have a privilege the nurse now is so unpleasant you feel like a burden. She seems so upset when you dose. The reason I wrote this is I have never missed payment over the years I came here because Susan was awesome. I can't go to visit my Grandmother (not doing so well) because I have take homes and they changed the rule so I cant bring my doses in this would have been the first time I had done this, next rule will be no privileges. I will transfer. Susan I miss you
2016-10-01 21:03:52
n general great place. Supportive staff, great doctors and environment. Definitely helps you to get your life back on track.
2019-10-20 07:51:27
I have been going to this clinic for a long time an I live in Mesa. It's a 30 min drive up an 30 min back but it's worth it. This clinic is great. Special thanks to Stephanie, Grant an Carlos.
2017-02-01 05:01:38
Stephanie is extremely helpful and nice. The 'black nurse' isn't snotty at all, she's actually quite pleasant. Great atmosphere and they treat you like a person not like another junkie.
2017-03-21 19:33:55
I do not like this unprofessional place.