Isolated and Underrepresented: Deaf Addicts
The decision to get help for substance abuse is not an easy one, now imagine that after making the choice to get clean or sober there is no rehab facility that will take you.
This is the reality for many of the addicts in the Deaf community.
Stress, isolation and a lack of resources tend to put deaf people at a higher risk of using and abusing drugs or alcohol. Sadly, there are fewer treatment options available to them for many of those same reasons.
Debra Guthmann, former president of the National Association on Alcohol, Drugs, and Disability said that around 1 of 7 deaf people in the United States has a drug or alcohol addiction. Compared to 1 out of 10 hearing people.
Not only is there a higher percentage of the Deaf community fighting addiction, studies show that deaf people tend to start using earlier and that their misuse is typically more severe.
This is equated to the added challenges that they must face when it comes to abusing drugs or alcohol.
Most of the information on drugs, alcohol and addiction are rarely translated in to a medium that can be used for the deaf community.
This leaves them less informed about the dangers of addiction than hearing people are.
This is not to say that the community itself doesn't teach the younger generations about drugs and the possibilities of becoming addicted. Just that formal teachings aren't as readily available.
"The hearing didn't want me and the deaf didn't want to be around me," Christina, who chose to keep her anonymity, said about her addiction. "I struggled for 20 years."
Laura Kolb, executive director at Deaf Think Positive, which is a nonprofit that specializes in addiction treatment for the deaf, explains that often times deaf offenders are either let off or incarcerated right away with no thought of treatment. The legal system doesn't know what it should be doing in that situation because many treatment centers aren't set up to help addicts who are deaf.
Road Blocks from the Beginning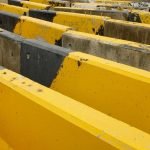 Marie Hoffmeister, who is deaf and in active addiction said, "I've struggled and fought for weeks and weeks, and they say 'We can't serve you, we can't find interpreters for you, you won't have communication access' and it's been extremely frustrating."
Tabatha Patrican is also deaf, she has been in recovery for over a year is trying to help Hoffmeister find treatment.
She said, "For three weeks we've gone through interviews, the paperwork process – What if she died tomorrow? The state (should) be responsible for her death if that were to happen."
For a deaf person who is looking for treatment the road blocks start right away. In most cases admission starts which a voice phone call, which poises a problem, he or she has to get a hearing person who also knows ASL to make the call for them.
Patrican said, "Hearing people can walk in and immediately have services, but for deaf people there is always a delay."
She explained, "I have lost two deaf people from drugs and they died because there was no treatment available to them."
The process of just getting into a treatment center should not be this hard. If anyone wants treatment they should be able to obtain it.
Hoffmeister said, "It's time to change, it has to be time to change. People want to come back from this, but they can't. There's nowhere for them to go because there's no communication access."
One thing facilities could do to help the issue of not being able to call them is to train staff members to use phones that have TTY options.
TTY will allow a deaf person who is calling to type what they want to say and the program will voice it to the person on the other line. When the hearing person talks the program does the reverse and transcribes what is being said.
Receiving Treatment
If someone who is deaf and addicted happens to get through the first road block, there are
plenty more to maneuver when it comes to actually receiving treatment.
One of the main issues is getting an interpreter so there can be open and free communication, which is extremely important during treatment.
The problem is that there might not be an interpreter available during the duration of treatment. If the addict finds one and the facility will allow the interpreter, an outside person who is not receiving treatment to be there, having an interpreter can make them feel like an outsider which is not conducive to treatment.
If the interpreter isn't trained in addiction or recovery it could make it frustrating for the addict to try to explain what they mean more than if they were talking to friend or someone who had more knowledge.
Mara Toman, Deaf Think Positive Assistant Program Director, said that most people don't understand that there is a vast difference between deaf and hearing cultures.
Kijana, who asked to keep his anonymity, said that programs that were made with hearing people in mind frustrated him.
"I tried to learn about the 12-steps but I didn't get it … so I was in and out, in and out," he said.
Communication and emotional expression are both very important to treatment. Someone who is deaf has different ways of doing both.
"With oral you just miss, miss, miss," said Toman, "It goes through the ears, but we're through the eyes."
Jennifer Macioce, Director of Day Treatment & Deaf Services at Milestone Centers, Inc., explained an encounter one of her clients had with her primary care doctor. She didn't have an interpreter with her but her doctor felt that she understood what she needed to because he wrote everything down for her.
In reality she ended up bringing the instructions to Macioce to translate. It was written in big paragraphs that she couldn't understand.
Since ASL and English don't directly translate situations like this happen often.
Group therapy is another big issue that addicts who are deaf have to overcome. While it is a staple in addiction treatment it's a difficult thing for someone who is deaf to partake in.
Mary-Alice Olson, a Licensed Clinical Social Worker who is specialized in working with Deaf, explained the problem with group therapy, "A deaf person may be the only Deaf person in the group at the time."
If that is the case, an interpreter is going to be needed. By the time an interpreter signs what someone in the group says and is ready to speak the response, the conversation will most likely have moved on, making it very difficult for the deaf person to participate.
Lack of Aftercare Leading to Relapse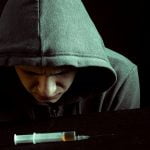 Eveleen Cunningham a licensed alcohol and substance abuse counselor, who has been in recovery for over 30 years, said that there is a high rate of relapse with deaf individuals because they don't have the same access to treatment and aftercare.
After care is vital to someone staying in recovery, it gives then a support system and people to call on when he or she feels like using.
Gretchen Hoffer, LPC is a counselor in the Pittsburgh who specializes in substance abuse and therapy for the deaf and hard of hearing said, "After they complete residential treatment, they go to individual therapy only once a week … It's simply not enough."
Christina explains this more thoroughly, "The problem is that, the deaf addicts need more than treatment. After treatment we are suggested that we go to a 12-step program and most 12-step programs are not interpreted … We are very limited but there is hope, and we must not give up."
Working on Solutions
There are a mountain of problems when it come to a deaf addict getting the help he or she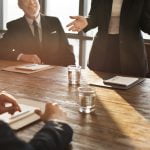 needs, but there are some people and organizations that have ideas and are trying to make it easier.
Cunningham said, "(Massachusetts) Governor (Charlie) Baker has funded a lot for Opioid treatment and addiction recovery, but nothing specifically for deaf individuals that would be available around the clock … We need funding, we need treatment options that focus on the continuum of services for substance abuse, including 12-step programs adapted for deaf individuals so they can understand and access it."
In the 2015 fiscal year Massachusetts Commission for the Deaf and Hard of Hearing provided 6,389 hours of interpreting in response to 3, 427 requests.
To put that in perspective, 30 days in rehab equates to 720 hours including the time spend sleeping and 60 days in rehab equates to 1440.
While that means there were a lot of unanswered requests, Massachusetts Commission for the Deaf and Hard of Hearing is doing what it can to help.
It can be difficult to find treatment facilities that are accessible to deaf addicts, but there are some that specialize in helping those that are looking for treatment.
Deaf Think Positive is a nonprofit that is, according to them, 1 of around 10 centers nationwide that has addiction treatment for the deaf and blind, and it's one of the only ones that has deaf counselors.
Deaf off Drugs and Alcohol can help find resources for people who are deaf or Hard of Hearing find a treatment center and get the most out of its program.
Hoffer believes that one of the best ways to help solve this problem is to have 4 or 5 beds set aside in a hearing facility and hire staff who can sign and understand the culture.
This would give the deaf addicts a small group so they can participate in group therapy and curb the cost of hiring interpreters for each deaf individual that needs treatment.
More often than not the Minnesota Chemical Dependency Program or Deaf and Hard of Hearing Individuals is referred to as the gold standard.
MCDPDHHI uses what's known as a cross cultural approach. Its staff has an understanding of deaf culture and is fluent in ASL.
Hoffer also thinks that Deaf culture should be a mandatory training, "Just as service providers receive training for issues related to nationality or culture, gender, and race, they also should become aware of the needs of Deaf … as its own distinct culture."
A simple adjustment that everyone can make is to see deafness as a difference, not a disability; Just like deaf culture does.
This change is arguably one of the most important steps in helping deaf addicts find and stay in treatment.