Surveying Substance Abuse Among the Elderly
According to the National Center for Biotechnology Information, one of the fastest growing health problems is addiction among the elderly. Regardless, a confluence of factors has kept this issue fomenting.
"Yet, even as the number of older adults suffering from these disorders climbs, the situation remains underestimated, underidentified, underdiagnosed, and undertreated. Until relatively recently, alcohol and prescription drug misuse, which affects up to 17 percent of older adults, was not discussed in either the substance abuse or the gerontological literature (D'Archangelo,1993; Bucholz et al., 1995; National Institute on Alcohol Abuse and Alcoholism, 1988; Minnis, 1988; Atkinson, 1987, 1990)."
Here are some numbers according to the National Council on Alcoholism and Drug Dependence:
2.5 million older adults have an alcohol or drug problem.
Six to 11 percent of elderly hospital admissions stem from alcohol or drug problems — 14 percent of elderly emergency room admissions, and 20 percent of elderly psychiatric hospital admissions.
Widowers over the age of 75 have the highest rate of alcoholism in the U.S.
Nearly 50 percent of nursing home residents have alcohol related problems.
Older adults are hospitalized as much for alcoholic related problems as they are for heart attacks.
Nearly 17 million prescriptions for tranquilizers are prescribed for older adults each year. Benzodiazepines, tranquilizing drugs, are the most commonly misused and abused prescription medications.
What are some Factors Keeping Elderly Abuse and Addiction Undiagnosed?
Several factors have contributed to the low numbers of elderly diagnoses. One of the more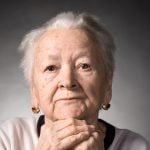 prominent factors forfeiting diagnosis occurs because the symptoms of substance abuse mimic symptoms of other disorders present in the older population. For instance, signs of addiction many mimic the same symptoms of dementia or diabetes. In that way, it becomes hard to separate the factors.
Another barrier hindering elderly people from receiving care is the fact that a lot of new medications do not include older subjects. As such, prescribers have no way of seeing an adverse or unexpected psychoactive effect. Shame really keeps a lot of older people from receiving care. They may invite a medical diagnosis rather than a mental or a psychiatric one because of the general stigma tied to mental versus physical health. They might not even view their illness as a disease, rather, they may see it as a learned, morally unsound behavior.
Ageism also remains a problem within this dynamic as young people have different standards for quality of life for elderly people than for themselves. Some people believe that it's not worth the effort to help elderly people with substance abuse disorders.
The Causes of Substance Abuse Among the Elderly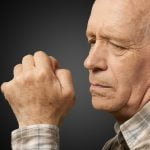 Loneliness: One of the more unfortunate realities of our country is that we don't value our older population. The geriatric population faces neglect unlike any other population. As such, an abandoned, isolated population will more likely galvanize toward addiction.
Grief due to the death of loved ones: As people age, the more deaths they will have to deal with. Death obviously causes grief and dealing with that alone can plunge anybody into despair, leading them to abuse drugs.
Health concerns – Due to very real health concerns, the elderly population needs more medications to deal with the pain and as such, they become more susceptible to addiction. These are just some of the causes. Some other ones include financial hardship, loneliness, fear of dying and family issues.
Addiction in the Elderly won't Fade Away
Unfortunately, despite the barriers, this problem won't go away anytime soon. Census estimates that 1994's older adult population of 33 million will more than double to 80 million by 2050. Though heroin has swept the nation, it is not the face of addiction for the older population, rather, it is prescription drugs that threaten the livelihood of older people. By the year 2050, one out of four Americans over age 65 will be 85 and older. This problem is here to stay and we need to develop strategies for helping the geriatric population.
What Are Some Treatment Options for an Addicted Elder?
Fortunately, there are a lot of treatment methods that can help mitigate the dangers of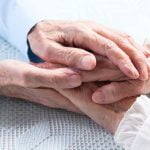 elderly substance abuse.
Addiction support groups: These groups help older people build a life away from substance abuse. In these groups they find support from other people going through similar issues.
Therapists: Therapy can help the individual determine the causes of the problem while guiding them toward a solution.
Addiction rehab: Rehab treatment programs can also help to serve the older population with an addiction problem.
Overall, addiction among elderly people has become a real problem that needs addressing now, not later.