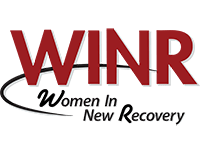 Women in New Recovery
, Scottsdale AZ, 85254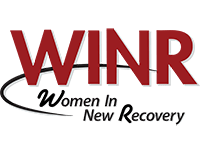 Description
Women In New Recovery (WINR) is an Arizona Drug and Alcohol Treatment program offering you a full continuum of care, including Extended Care Treatment, Transitional Programs, and Sober Living – all exclusively for women. Our holistic approach includes intense trauma focus, physical wellness, family healing work, and the development of important life skills needed for your long-term sobriety. Our beautiful campus provides you with a safe and nurturing environment allowing you to heal, transition, and succeed in your recovery.
Reviews
2017-02-01 04:15:56
Just another 12-step based recovery center, nothing spectacular. I agree with others who have said they felt certain staff members were unqualified to care for the clients there - but that's pretty common among rehabs, as they pretty much hire anyone who's gotten sober, regardless of how well they are actually suited for direct care.What I wish someone had told me before wasting my money here is this: find a science-based, NON-12 step rehab. They have higher recovery rates, with the added bonus that you don't have to be part of a cult for the rest of your life.
2017-04-06 18:37:07
I was disappointed with the treatment plan my family member received at WINR. There are two programs, a 4+ month immersion program for $27,000, and the 7 month Live/Work program that begins with a $640 pre-payment, and continues with the participant paying $140/wk, plus a few other cost of living fees ($10-15/wk to cover laundry and household consumables). My family member enrolled in the latter program, and my review is solely about this program. I originally spoke with the sales/marketing person about the Live/Work program (never discussing the immersion program at all), and she provided me with treatment details such as a YMCA membership, yoga, and counseling that will address a variety of abuse triggers. Unfortunately, these treatment amenities are only included in the immersion program. In addition, the website clearly details the immersion program, but does not list any information about the Live/Work program. The staff directed me to their website to gather more information about the Live/Work program which is quite deceiving because you assume they would only do so if the information provided referenced the program you were discussing. In addition, I do not believe the staff members that run this program are qualified to address the issues their clients face. The website lists the two staff members in charge of this program as having certifications in peer recovery, but does not name a credible program that provided the certification. The only reason you would not list the school that provided a certification is if the school is unknown, not accredited, or not reputable. This deficiency in skill showed as I spoke with the staff about my family member's treatment options. They specifically told me they were working on her issues by telling her not to have them. Needless to say, that didn't work. I requested supplemental counseling that I believe would have supported her success in the program, in addition to actually addressing her issues, and they were not eager to accommodate this request. After three weeks, my family member was asked to leave as she was not a 'fit', and was told that they would provide no refund from the pre-payment we made, and refused to provide an itemized receipt explaining the use of the funds. They also refused to give her a copy of the contract she signed as she entered the program. This behavior is unprofessional, and diminishes trust. In the end, I would not recommend the Live/Work program to anyone that is dealing with more issues than addiction, such as depression, low self-esteem, trauma, etc. The staff is not equipped to address these deeper issues, and the program really just provides a roof over the person's head, and AA meetings, which are usually free anyway.
2019-09-04 20:18:23
I am now 7 years sober. Today I was thinking back on my recovery and how I got through it. I can definitely say that it was not because of WINR. While I was at WINR, I did not feel welcomed by the women there; even when I had been there for months. To me, everyone had their clique's thus making me feel even more alone. Living a life of structure is one of the most important things to getting away from your bad lifestyle, but being forced into structure doesn't teach you to choose to live a structured life. When I finally decided that WINR was not for me, I was treated with disgust and disrespect by the administration. I was shocked because a lot of them had once been like me and you would think that the last thing they would do is treat you and your belongings like garbage because you feel that WINR is not the right place for you. Every person is different, addict or not, and for me counseling was 100%, without a doubt, the best thing I could have done to help me through that chapter of my life. Counseling and the desire to change helped get me out of drug use, out of that lifestyle and helped me to re-train my thought process and become a healthier me. At the time I went to WINR, they did not provide a certified or licensed counselor/psychologist. Talking to other girls in my same position and going to AA meetings is great, but you can find that anywhere and not pay money for it. There is always a deeper issue when it comes to addiction. Having been through my journey of recovery, I couldn't send my child to a place that is going to force them in to a way of living or force them into routine. I understand that everyone is different and that this program has worked for some women, but it also doesn't work for others, like me.