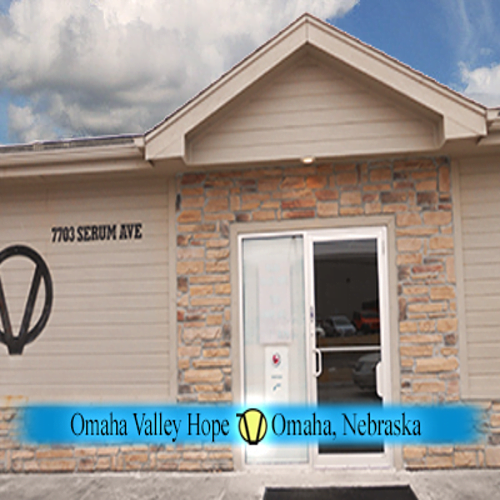 Valley Hope - Omaha, NE
7703 Serum Ave, Ralston NE, 68127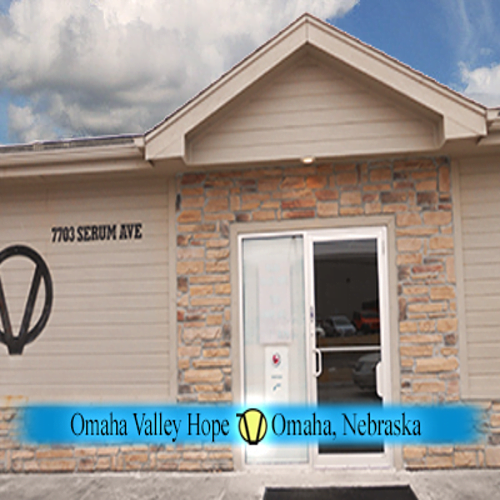 Description
Valley Hope believes drug rehab should be approached by treating those fighting addiction with unconditional positive regard. The patient needs healing and attention to many areas, including the physical, mental, spiritual and social areas of their lives. Drug rehabilitation according to an individualized treatment plan is designed to provide the right combination of support and understanding to help the individual learn to live sober and happy. It is important to recognize that many of our services offer a group setting and environment, so that the person spends time with other people affected by the same chronic disease and problems. We see our patients as human beings with an illness, not a moral deficiency, and provide support in a loving and caring environment. Much of the "therapy" takes place between formal treatment schedules and sessions. Valley Hope's drug and alcohol rehab treatment services are tailored to meet the needs of each patient. The basis of our program is individualized treatment and variable lengths of stay. We utilize the American Society of Addiction Medicine (ASAM) Patient Placement Criteria to determine admission, continuing stay and discharge decisions for all levels of care. Valley Hope offers several treatment services for individuals fighting addiction to alcohol or drugs.
Where can you find us?
Valley Hope - Omaha, NE
7703 Serum Ave, Ralston NE, 68127
Reviews
2019-07-06 21:55:51
met staff and attended the traditional evening support group as an invited family guest support person. A person will find office manager 'Savanah' one of the most pleasant, professional and patiently educational key members of the Valley Hope Office. I met and listened to a man named 'Wes' who provided a very mature overview of grief and did very well engaging the group in discussion. Then the main group splits off into what is described by patients as moving onto a professional smaller group counseling session. It was at this point our smaller group was exposed to a man who called himself 'Thomas'. In my opinion Omaha Valley Hope did it's self a great disservice allowing Thomas to engage in counseling sessions period. In my opinion he presented himself as being uncomfortable, unprofessional and at one point i must say that i did not feel safe at all in the room with him. At the beginning of the meeting when asked if anyone had any questions i simply asked if he would tell me a little bit about himself and Valley hope and it was at this time he was basically unprepared for the question and reluctantly and aggressively answered in a mumble that he had been with Valley Hope for 6months. Because of his inability and insecurities he then aggressively responded to me ' this session is not about you' which appeared to make him feel better and back in his control spot. WOW, if the counselor has a problem introducing himself and how he feels about Valley Hope I must say this is a problem that should be addressed. After counselor Thomas had his meltdown he then struggled thru the next 60 minutes with way too many 'how do you feel about that' questions. Fortunately, after we left the session with counselor Thomas a counselor named Sally approached us and introduced herself and shared her story and actually salvaged my hope that Valley Hope had a few good people on the team.