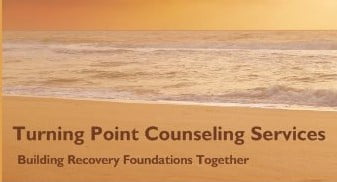 Turning Point Counseling Services
315 5th Ave, Fairbanks AK, 99701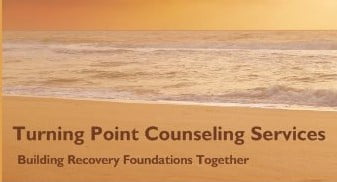 Description
The mission of Turning Point Counseling Services is to provide high quality treatment to those suffering from Mental Illness and/or Addiction. We believe that a person is not the sum of his or her problems and that recovery is possible for everyone; that the Diseases of Mental Illness and Addiction impact the whole family; and that a person's recovery from these illnesses improves the quality of life for his or her entire family and everyone they interact with socially and occupationally. Turning Point Counseling Services provides a community resource that helps to facilitate quality of life improvements for community members and families. Using an individualized approach that honors ones' strengths and spirit, we provide a range of therapy and education experiences that move our clients toward wellness.
Where can you find us?
Turning Point Counseling Services
315 5th Ave, Fairbanks AK, 99701
Reviews
2019-11-23 11:15:18
I love Turning Point. Turning Point helped me overcome my addictions and sent me on the road to recovery. The clinicians are awesome, many of them are in recovery themselves which I found very comforting. After suffering from severe PTSD, anxiety and depression for over 15 years, I was able to overcome those burdens thanks to help from Turning Point. Turning Point has an intensive outpatient program for those suffering from addictions who cannot leave their jobs for an inpatient program, which was outstanding. I believe you get results based on how much effort you put into getting better. In my case I now live a wonderful life free of addictions, free of debilitating mental conditions such as anxiety and depression. I worked hard and got amazing results. I can't say enough good things about Turning Point!
2016-01-31 06:26:00
I referred myself to turning point after receiving a DUI (bulls*hit) while attempting to charge my cell phone in a parked car as part of an attempt to lessen my sentence before the actual sentencing. I was naive and stupid to think these people would help. After charging me 500$ for a 'DUI assessment' I had to listen to the owner lie to me about a 'normal' DUI arrest BAC level while trying to assure me about how God was not part of their program. A tip for those running turning point, if you are going to spout lies, make sure you can't immediately google the statistics after leaving. It just makes you look bad. After (thankfully) removing myself from these people, I talked with the local Alcohol Safety Action Program and was shocked to learn that most 'DUI assessments' run under 100$. These people will try to use misdirection and faulty statistics to throw you into a 12-stepish program, while at the same time claiming to help you. They are only interested in money and labeling others as substance abusers (ask the owner how many DUI's they've received). It's amazing FASAP would recommend these people, they are truly the epitome of the DUI industry.Heads up for those who go there for assessments, the second in command likes to 'accidentally' run into you around town. Following someone for 45 minutes after leaving isn't an accident, it's called stalking and is illegal. If you want to force your puritanical views on others, leave the ones who have already been knocked down alone.