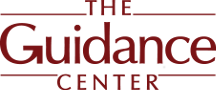 The Guidance Center
2695 E Industrial Dr, Flagstaff AZ, 86004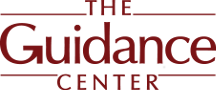 Description
The Guidance Center is licensed and accredited by The Joint Commission (TJC) and licensed through Arizona Department of Health Services Office of Behavioral Health Licensure (ADHS / OBHL) & Department of Health Services (DHS) for Outpatient/Special Hospital services.The Guidance Center is contracted through NARBHA, the Regional Behavioral Health Authority for Coconino, Navajo, Yavapai, Apache and Mohave counties. Funds for services are provided through a contract with the Arizona Department of Health Services/Division of Behavioral Health Services and AHCCCS.Services provided may also be covered under AHCCCS or Substance Abuse Prevention and Treatment (SAPT) Block Grant as well as other insurances. Please contact the administrative office for questions.
Where can you find us?
The Guidance Center
2695 E Industrial Dr, Flagstaff AZ, 86004
Reviews
2016-07-20 08:14:35
I upset that the phone number is not correct and it's important that you have the correct number in case of emergency med visit this is not acceptable for the contact info you provided
2015-10-29 21:28:26
I had, and hopefully will continue to have, amazing and healing experiences here. The staff is wonderful and genuinely cares for their clients. Treatment is holistic and wonderful. The Guidance Center has changed my life. 62 days sober today!
2015-08-02 13:24:28
Excellent. For The Most Part. Thanks Ish. Uh. I heard not from Diane Taxi & I am for now permanently grounded. I really need my keys heb noddig hebben op dem. It is neve-ing outside (snowing) duts 4 snow. I am only doing the best that i humanely can 4 myself. Now I need your help Doctor Fingernail. Thanks voor sending Mark up ahead. Van's so helped out twice. He's already in The Council as far as I'm concerned. He is the only Man for the JOB of The Mess Sara Pressler made. She is no Lou Pressler & he is not Mendelssohn. Would Jascha who I never personally met say so? Eudice who I did know personally would most certainly say yes. I want my handbag back sheila. I can turn your stellar audition into mush with the flick of my wrist lag/flag-ha...mike gouhin, jesse dominguez & that other guy from Clark oh * & I do HAVE PLENTY OF FRESH INFORMATION ON MY MEDS.I HAVE PLENTY FOR NOW THANK YOU LEE FOR CARING AT QOL PHARMACY....will come in asap to have them resorted and plastic bagged because it is a WASTEFUL SHAME TO WASTE GOOD FREE PHARMECEUTICALS TO ALL WILL GREAT DISCRETION HI CHRIS L