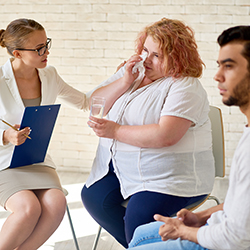 Ten Broeck Hospital
8521 LaGrange Road, Louisville KY, 40242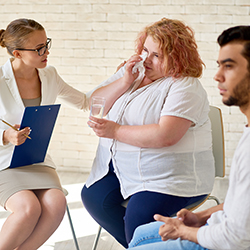 Description
Ten Broeck Hospital (Substance Abuse Services) located at 8521 LaGrange Road, Louisville, KY 40242, United States is a drug treatment facility providing substance abuse treatment, detoxification, and a halfway house or sober living home with outpatient care, partial hospitalization or day treatment, residential short-term treatment, residential long-term treatment, and hospitalization or inpatient care. Adolecents or teens and men are supported for this Kentucky drug rehab center. Medicaid, medicare, state financed payment, private health insurance, military insurance, and self payment is accepted.
Services
Military insurance (e.g., TRICARE)

Cash or self-payment
Outpatient

Short-term residential

Long-term residential

Hospital inpatient
Where do you can find us?
Ten Broeck Hospital
8521 LaGrange Road, Louisville KY, 40242
Reviews
2020-03-29 17:17:39
My placed my 15 year old in this place before reading reviews. She was having issues with suicidal thoughts. After not even a full 2 days of therapy they were already talking about sending her home. Communication with the dr was non-existent. the therapist reached out twice. I was not at all happy about the service that we received. Poor communication and hard know what is going on with after care for my teen. Maybe they treat some people different than others but I mostly felt like we were just getting pushed through the system.
2020-03-29 17:18:14
I don't know who runs this place, but it needs to be shut down. Staff is terrible. Treatment is terrible. DO NOT SEND YOUR LOVED ONES HERE. This is not a place I would recommend! I went in here having just attempted suicide & I was treated like garbage. I've been to short term facility's that we're great and treated me lovely and made me feel like things would get better(Children's hospital in Cincinnati) BUT The Brook is horrible. It's dirty, and extremely depressing. Obviously I'm still alive and okay only because once I got out I realized after the horrible treatment from that staff, maybe life wasn't so bad because normal people in everyday life will not even treat you as bad as The majority of this staff did. I have attempted suicide in which I was put in a coma for several days. I won't go into detail but when I was here and I reached out to one of the staff members (I was looking for someone to talk to & give me comfort)I told them I had thought of killing myself they told me if I didn't go to the "quiet room" as they call it, I would have to be put in restraints and forced to go in there. When you're on quiet time they leave you in a room alone for 24hrs & only bring you your food. NOT ONCE DID SOMEONE COME IN TO TALK TO ME ABOUT WHAT HAPPENED. Not ONCE. Which is wrong & it makes me sick that I confided in one of them. There's more than that but point blank this place is terrible & I DO NOT RECOMMEND.
2020-03-29 17:18:38
I came to this place after my brain was fried after doing too much LSD- not their fault. However, the first problem is that they IMMEDIATELY wanted to put me on medication and treated me IMMEDIATELY as a Bipolar patient just because I have history of it within my family. Reminder: I was there for drug use. Never before have I shown ANY SIGNS of my Bipolar besides my 'manic episodes' I had just had and mood swings which were, again, not because of Bipolar disorder but because of drug use.
2020-03-29 17:19:09
The staff are very rude and inconsiderate. I was already very upset having to be there, the last thing I needed or what ANY patient needs is to feel alone. For people that are supposed to be HELPING us, the staff sure are very mean and a lot of them should be fired. If you don't like your job or if you can't do it right than I suggest you go find another field to be apart of. The patients need help, they need guidance. They don't need you making them feel uncomfortable or making them feel alone or that nobody cares. The only person I could say was nice there, was the nurse. That's it. I would never recommend this place to anyone. Horrible experience. I was so happy to be discharged. It should be SHUT DOWN.
2020-03-29 17:19:34
They don't deserve any recommendation at all! the staff are so rude! MY GOD!! it seems that they don't like to in there. So disappointing! that girl CINDY! that girl needs to know what good manners is.
2020-03-29 17:19:57
Absolutely LOVED this place Everyone here - patients or staff - were amazing and rolled out the red carpet for me If I ever need care again I will definitely go back there I have never felt so loved and accepted before And the food is great - I gained weight while there Stayed 10 days and I got good nutrition and rest ! Would definitely recommend this place to anyone seeking help !
2020-03-29 17:20:22
Very nice and And courteous when I called to set up an appointment and when I arrive for the appointment. The appointment was scheduled two days out.
2020-03-29 17:20:45
They incarcerated my brother and left out a lot of information about his said incarceration and now my family is trying to get him out. These places are what causes more trauma to people suffering from mental illness.