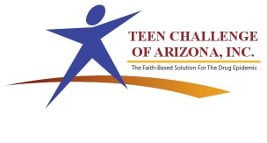 Teen Challenge of Arizona
1515 Grand Ave, Phoenix AZ, 85007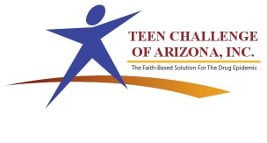 Description
Teen Challenge began in Brooklyn, NewYork, when Rev. David Wilkerson, a young country preacher pastoring a church in eastern Pennsylvania read an article in LIFE magazine about seven teenagers who were on trial for murder. During a gang fight in Manhattan, these teens beat a young man to death. Troubled by what he read in the article, and sensing that God wanted him to do something for the teens, Wilkerson made a trip from his hometown in Philipsburg, Pennsylvania to the urban area of New York City. Some time after this, Rev. Wilkerson resigned his church in Pennsylvania and moved to the New York City area to work full time with teenage gang members. This new work was eventually called Teen Challenge.Soon, Teen Challenge began to also offer help to those addicted to drugs and alcohol. During these early years, a large home was obtained on Clinton Avenue in Brooklyn. A year-long residential discipleship program was started in this facility. This Teen Challenge program is still helping people change their lives in today! Due to its success, residential Teen Challenge centers began cropping up in cities all across America. Most of the centers offer a 12-18 month residential program for men, women, boys, or girls. These centers are designed to help individuals learn how to live drug-free lives. The programs are discipline-oriented and offer a balance of Bible classes, work assignments, and recreation.
Where can you find us?
Teen Challenge of Arizona
1515 Grand Ave, Phoenix AZ, 85007
Reviews
2016-09-01 16:58:38
Teen Challenge gave me a chance when everyone including myself had given up. They loved me at my worst and showed me how to live without drugs and have a life with God. Thank you Teen Challenge you truly are a gift from God.
2017-10-26 17:06:24
An amazing place with amazing people. A place where God truly performs miracle's.
2020-01-16 16:29:10
I'm so happy to see what they've done for our frnd who's like family to us.. I'm so happy to see a family reunited.. Praise God!!
2018-05-18 01:19:41
If it wasn't for Teen Challenge my father Oscar Zamorano wouldn't be the man he was. A man of God! He was obedient and he became a minister he served God till his last breath and now he's in Heaven rejoicing. Thank you Teen Challenge?
2015-11-13 14:07:19
Brought me into a deep relationship with God allowed me to realize who God is and the reality of my brokenness and need for him, saved my life and my family's relationship