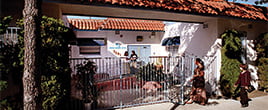 Tarzana Treatment Centers
2101 Magnolia Ave, Long Beach CA, 90806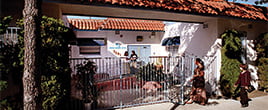 Description
Tarzana Treatment Centers, Inc. is a full-service behavioral healthcare organization that provides high quality, cost-effective substance abuse and mental health treatment to adults and youth. We are a non-profit, community-based organization that operates a psychiatric hospital, residential and outpatient alcohol and drug treatment centers, adolescent drug treatment centers, and family medical clinics. All facilities are licensed and certified by the State of California and the County of Los Angeles. We are accredited by the Joint Commission on Accreditation of Healthcare Organizations. Since 1972, we have provided a comprehensive continuum of healthcare services:Patients receive a comprehensive assessment followed by a customized intensive treatment plan that centers on crisis stabilization, alcohol or drug detox, short-term therapeutic interventions, specific recovery goals and discharge planning for the next level of care. Family Medical Care is integrated into this spectrum of services.
Where can you find us?
Tarzana Treatment Centers
2101 Magnolia Ave, Long Beach CA, 90806
Reviews
2019-09-20 19:16:22
No judgment. Helpful and kind staff. I read reviews that weren't so positive. Yes waiting for a return phone call can be frustrating. However, if make an effort and walk in you will receive help immediately.
2019-02-14 05:48:51
I went to this clinic monthly for 2 yrs...and told them I was having problems with my hip...they sent me for 7lbs of exrays and never got me to ortho surgeon...Dennis And Patricia...and had a dislocated hip that cost me to be out of alignment for years and am now disabled, had I had surgery immediately as needed, would have been able to go back to work, immediately...they are the worst...they have no compassion...cost me medicare for 2 yrs I should have been on in and wiped out my saving due to unable to work...Now....just waiting on hold for 56 min got a message system down....can't get thru to docs...have been trying to reach my doc for 3 weeks...this place is the worst and has been for years....they do not care about their patients...only good doc is Brian, and unfortunately, he too, is becoming impossible to reach...tho, was the doc,that finally helped me once, I finally got thru to my own ortho surgeon...they literally ruined my life and finances....BEWARE
2019-12-08 19:03:38
Well this is really profound for me..Alot of people I know and love are outpatient methodone dosing at this clinic; their dose isn't quite right, so they requested a increase over 3 wks ago; I get it, their main doctor is indeed ill herself, yet there are other doctor's on call and working consistent hours to handle the paper work and increase their dose..Nevertheless thats not why I'm writing this review...A person whom works there as a professional and represents Tarzana Treatment Center, inc, had the audacity to tell clients if they 'Dont like it, go somewhere else'...Gosh where is your compassion for people seeking recovery and truly trying to get their lives on track...What does that say for TTC INC? Wow Sylvia, you really need to re evaluate your ethics and why you even work in the field of recovery...Hello?????
2018-11-26 16:07:42
This place is.... Mostly bad. Why it's getting one star is because, first and foremost this is a medical building. They are medically treating people and prescribing medication, and for a medical institution this place is far too under-managed and and makes way too many mistakes. My Father has been here 3 times for detox, and once for a month long residential (with health insurance). Their detox plan for patients seems to be 1 MEDICATE, Give the patients are much medications as they can possibly swallow, the more medication the better, and not tell the patients a single thing about the pills they're putting this their body. If you ask 'Hey, What are these 16 pills I'm supposed to take before breakfast for?' You'll be responded by a jerk employee with 'Just take them and get to the breakfast hall', by a nice employee with 'Ohhh I'm not sure sir/ma'am, but they're what you need'. Detox plan number 2 is support meetings. I've never been to a support meeting, I could have gone to the once a week family support meeting where patients are allowed to bring family members but I never did. From what my father had told me about them is that they are the standard Hello my name is blank and I'm a blank, and people lying about how many days sober they have been. The support meetings seem to be where they keep most of the good employees that know somewhat how to help people, but still can't really do much for a good majority of the people in them. Other than that, their is nothing else the detox offers, you're confined in the building for a week not able to get what you're addicted to, you take a crap load of medication you have no idea about, and you sit in support meetings and might get exciting and get to see 2 crack heads fighting over what to watch on TV. I'd suggest if you have to go to this place do it as a outpatient because either the week long detox or 30 day residential is pretty much like you're in jail, phone calls once a day at 7pm, you get told when you eat breakfast lunch or dinner, visitors twice a week for an hour. Northridge hospital and Providence Tarzana hospital have very good drug rehabilitation problems and you'll be surrounded by Doctors and Nurses and Psychologists that know what they are doing and know how to treat people that need help.EDIT: I wanted just to came back and say Yes there are some friendly and nice people working here that do actually care about you. Yes some people do find help through the support groups and I'm sure a few people even find help in the detox and residential living programs. But to trust your health to this place I'd say is not a good idea, it would physically or emotionally damage you, if not it's just a big waste of time and money.
2016-08-26 19:53:18
I had my doctor referred me to this place. In a couple of day I received a phone call from an inpatient counselor who asked me about my living situation. Then asked me if I wanted to better my life! I said yes of course. I was afraid but I manage to put my fears away and to head over to the valley just to check this place out. I never thought for one second that I would actually stay and after detox and do inpatient then move in there transitional housing program. Which am very grateful for! I now have a year clean since that episode and today I can look back be happy where am at today!
2018-04-11 21:21:43
I had a close relative that went through some mental health service treatments services here. At first it seemed ok and people were responsive . They even had a bus do pick up . Later it fell apart and they made things worse and really were just looking to get paid. On top of it all they screwed up billing. If i had not checked they would have seriously overcharged me. Make sure to verify with your insurance and double check . Seems a bit shady.
2017-09-04 17:09:42
I have not been in their inpatient treatment program only because I have never been able to speak to anyone on the phone and have only been able to leave voicemails on several voicemails over a 5 day period, about 10 calls total. NO ONE ever called me back! I believe this was a blessing in disguise after reading these reviews, and do NOT believe the few positive reviews; probably staff or 'inside' posts. I will do my best to stay sober until I can find a LEGITIMATE program. How dare you, Tarzana Treatment Center!
2016-04-27 05:18:04
I want to post how impressed I am with the Residential Director, Dr. Stan Galperson. I had reported a bed bug program and Dr. Galperson responded immediately to remedy the problem. As this does happens with rehabs and sober livings, there are people that will enter the programs and bring bed bugs with them (when they won't shower or wash their clothes). Dr. Galperson was also kind enough to explain the process they use: by tenting the dorm or room and spray it, then heat it, then bring in a bed bug sniffing dog to make sure the bed bugs are gone. All I can say is that I'm impressed with the way the facility is run. My son was in a sober living and rehab years before and the only way the bed bug problem had been dealt with was by powdering the bed areas at one place and spraying at another, never eradicating the problem. I also have to say that the food and nutrition is excellent; clients in the residential long-term program area kept very busy (which is really good) with groups, writing assignments, providing a workout room, pool, movie room, library, interim job/chores, etc. I really enjoy the family group meetings on Saturday as well. The program is as good as the clients make it - if they 'really want' to get sober. Don't be put off by the phone issues with admission because they are inundated with calls like you can't believe. Addiction is an epidemic and there's not a whole lot out there providing meaningful programs for our sons and daughters. Remember, nothing is perfect. Trust the process and program and not what necessarily comes out of the addicts mouth if they complain about it. Example: When I first dropped off my son's belongings and I was walking to my car, a worried mother asked me if the program was good (and she had just visited with her son). Her qualifier had complained and having been in her situation in the past, I understood her worry in being manipulated by the addict. I told her it's a great program and not to listen to the addicts petty complaints. All I can say to everyone who has someone in there - just positively support the place to influence their attitude toward this rehabilitation. It's not easy for them because they are fighting for their life; so support the program because it is meaningful and please know that I am very aware of what's out there. Thank you Mr. Senella and Dr. Galperson!!
2016-12-08 20:35:17
This place is a sad excuse for a rehab center and if I could leave a -10 star rating I would. Once inside, you quickly realize that this place actually looks more like San Quentin than an actual rehab center. It was so mortifying, that I left after I had only been there for an hour.It literally feels like you are on skid row. It took over 5 hrs for my intake, and they marked my wristband as male, hellooooo I am a girl. To make matters worse, A woman by the name of Sandra was one of the counselors, and when I expressed to her my concerns about my safety, she instantly became hostile and loudly scoffed 'I don't want to deal with her!!' before stomping away. Is this where our tax dollars are going??Most of staff and patients here looked and carried themselves like ex-gang bangers and it was such an awful and traumatic experience. So much so, that I'll never recommend this place to anyone looking to obtain any type of recovery assistance!
2018-12-27 16:53:25
If I could give this place 0 Stars, I would. I was referred here by my insurance company, who told me that I would be covered here. I spent a week calling to make an appointment and left 4 voicemails but never received a call back. That is until the receptionist told me that she would take my contact information and send it to Allison by e-mail (the girl in charge of the outpatient detox program) and copy her manager. I then received a very irritated voicemail from her telling me that she tried calling me several times but the call wouldn't go through. Obviously a lie since I was waiting for her call, there were no calls in my call log from them and I didn't get the voicemail until after her manager was copied on that e-mail. She was extremely rude as if I was the asshole for calling and telling them I was not getting a return call. My wife finally had to go into the facility to make the appointment. When she went in, she pre-paid the $200 for the 21 day detox program.On the day of the appointment, I was given a stack of paperwork to fill out while I waited for the intake counselor. I was not impressed with the facility. It looked like a prison on the inside with guard booths and the staff all looked like ex-convicts. I've actually been here before a few years back but it was to buy heroin from one of their counselors. My dealer was out of town so she had a friend handling her business for her and he worked at the Tarzana Treatment Center. When she told me where to go to pick up, I thought she was joking. At first I thought there was no way I would walk into a treatment center to buy heroin but as I got sicker, I said fuck it and went over there. They asked me who I was there to see and I told them and then they asked the reason I was there to see him and I told them it was personal and that was all it took. They buzzed me in, pointed the way to his office and I got my shit and got the hell out of there. So not exactly the best first impression but my insurance kind of sucks so my options were limited.So when I was called in to meet with the intake counselor, one of my first questions was does my insurance cover the detox program because they are listed on my insurance company's website as an option. I was told that it isn't covered. I told them my insurance company is the one who referred me to them. They asked me what insurance I have and I took out my insurance card. She looked at it and said, 'We do not accept ObamaCare.' I said, 'ObamaCare is not an insurance company. It's an insurance exchange program that allows you to purchase insurance from private insurance companies.' She said, 'Well, whatever. We do not accept your insurance.' I then asked for a refund because I thought I was covered and I was told no refunds because I already filled out paperwork (The paperwork I had to fill out before I could even talk to the intake counselor) and spoke to the intake counselor so they can't issue a refund now. Total bullshit. Once they get their hands on your money, they are not going to give it back wether they did any work or not. Thieves praying on the vulnerable.Do not go to this treatment center. They steal your money, provide really bad service and their counselors sell drugs from their offices. Someone else here mentioned that one of the patients was using coke or meth in the bathroom. I wouldn't be surprised if she or he bought it from their counselors. AVOID!! My therapist warned me about this place. She was a staff member there for 15 years and said she wouldn't send her dog there. I thought I would be okay since I was just doing a 21 day outpatient program but they still found a way to screw me over.
2017-09-13 02:13:00
I have worked with TT for about 10 years and while they help people over come addiction it is poorly organized. The people up front are very rude and I wait hours for help even when they could have helped me in a few seconds. They should have separate waiting rooms (family, lawyers, ext) but instead force you to wait with people coming down off a severe high. I would say this is one of the worst places management wise.
2019-02-07 13:41:00
I plan on suing this place, did nothing for me but took my money, over medicated me and lied to me. You do nothing but walk around the place over medicated all the time while they are over billing your insurance company. I counted 16 beds in one room. Once your 20 days are up they kick you out to the curb without any further treatment or until the next time you need them and then they'll be there with open arms and ready to put you through the same experience again. Save your money and go to Northridge Hospital instead.
2019-11-13 16:48:16
Zero stars! This place almost killed my uncle. He is 83 years old and walked in here on a monday for alcohol treatment and left 3 days later by ambulance to Northridge Emergency room totally incoherent and unable to walk on his own!! Diagnosis 'overdose of medication' they gave him.
2019-08-11 07:47:19
Tarzana is a terrible place that makes tons of money from contracts with the city to take prisoners with drug problems, but treats civilian patients as if they were pieces of meat. They called me repeatedly to harass me for more money, even though my son's insurance was already paying them for his treatment. When we couldn't meet their demands for more money, they kicked him out. That night, he jumped off a cliff.This is a true story. I wish something could be done to shut this place down. Their negligence, coupled with their greed, make it a hazard to those in search of help.
2019-01-05 07:32:12
There's no option to give this place zero stars so I am stuck giving it one star. I have never had the need or the displeasure to stay here. But I am unlucky enough to be their neighbor. What I have witnessed is a disgrace to any true recovery program and they should be ashamed of the behavior of their residents, outpatient visitors, counselors, nurses and general staff. On a regular basis I feel like I am watching a drug fueled 3 ring circus. I have seen everything from people having sex in their parking lot, residents unaccounted for and unsupervised swimming in the pool and screaming in the middle if the night (I actually called in and notified them on this one but they called me a liar and hung up on me, less then a minute later the man I talked to, I believe Greg, was out there yelling at the patients to go back in), people coming and going at all hours of the night, people passing things through the fence at the employee entrance as well as resident entrance. They even have a girl who's been there about a month who likes to tell everyone how great her tatas are (she flashed someone after saying this once, I saw them, someone should tell her they're not that great). One night while having dinner at Bistro Ka in the Topanga Mall, there was a table full of younger adults drinking and getting pretty rowdy, imagine my shock when I saw them get into a white van emblazoned with the Tarzana Treatment Center logo! I followed them all the way back to our neighborhood and got out of my car in time to hear them shouting and laughing while entering rehab. If you are a person seeking help for an addiction I would urge you to go elsewhere, even locking yourself in a closet with a boxed set of Tony Robbins tapes is a better option than this place. If you are a parent seeking help for your child, I can assure you they will be better supervised in a county lockup. If you are an insurance company recommending this place, you should be ashamed of yourself for sending anyone to this place and robbing them of the treatment they desperately need. Stan and his staff of ex junkie know nothings do not have the ability to monitor and care for who is there now, please do not send them another life to ruin.
2018-03-05 08:59:49
If you have a need to be heard, understood, validated and supported then go to Tarzana Treatment Center for Intensive Outpatient Treatment. All staff are truly professional and caring. I went there believing that they could not help me. After the first day, I knew I was in the right place. The groups are cohesive and supportive. The counseling was amazing. I have a new lease on life and new friends from treatment.
2016-03-25 19:46:32
If I could give this place zero stars I would. I have called and left voicemails and not gotten a response. The therapist there is actually pretty great. But, when it came time to get a refill on my medication which I asked for two weeks in advance just to be sure... CVS called at least ten times and faxed and never got a response. I called and got hung up on 5 times each time having waited more than 30 minutes. Finally after what added up two about two and a half hours+ of waiting on hold I finally got them to give it to me. They always have a long wait on the phone... More than 20 minutes each time. Sometimes you will get someone who apologizes for the wait but mostly they just tell you how few ppl they have answering the phone. They have incredible turn over you never know if you will be seeing the same person for treatment. Finally, don't expect to see a dr. They just have physicians assistants and at one point someone actually told me the pa was a dr. I go because I have no other choice literally.
2015-08-09 12:42:53
Tarzana is a very well run and organized. The staff are caring and empathetic. In addition, they have many funding sources, so no one should be turned away. I highly recommend this organization.
2020-10-11 21:43:59
I need help im losing everything
2021-01-01 04:22:17
Never ever deal with this facility if you don't have to. If your an outpatient definitely choose someplace else. I went there because I thought everyone in my life was stealing from me. It is a dis ingenuine, backstabbers staff run by backstabbing people who don't care about you and will do anything to hurt you and use your diagnosis against you. Bad people.
2022-11-06 05:59:50
I'm 35 female have medical only Can I get a scholarship bed I am living homeless in long Beach and want to detox off opiates fentenol. I want to change my life and recovery for a hopless state of mind