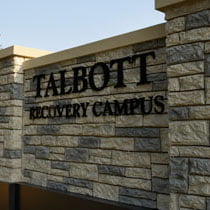 Talbott Recovery - Columbus, GA
1200 Brookstone Centre Pkwy, Columbus GA, 31904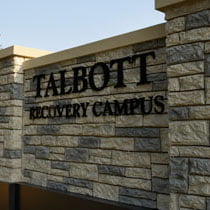 Description
Talbott Recovery will be the premier behavioral healthcare system that responds to the needs of the community we serve. We will be recognized for our commitment to service excellence, providing superior services to our patients, families, referents and alumni. We will deliver outstanding individualized treatment with clinical care of unsurpassed quality and will support a knowledgeable, skilled and caring professional staff.For thirty eight years Talbott Recovery has been dedicated to delivering the highest quality addiction treatment services available. Originally the Talbott Recovery program was primarily designed to treat healthcare professionals (physicians, pharmacists, nurses) earning Talbott Recovery a national reputation as: "the place where healers come to be healed." During those three decades, alcohol and drug rehab program services were expanded and offered to a full range of adults (18 years and older) and now includes a second specialty program designed to address the unique issues and recovery challenges faced by young adults(18 to 25 years)
Where can you find us?
Talbott Recovery - Columbus, GA
1200 Brookstone Centre Pkwy, Columbus GA, 31904
Reviews
2016-12-24 15:42:40
Talbott is an exceptional rehab program. The facilities and professionals here are top notch. I highly recommend coming here if you want to improve your emotional stability, sobriety, and behaviors. You will graduate a changed person and will continue to want to come back. I have 98 days sober today because of Talbott. Woody runs an incredible facility, and the entire staff of doctors, therapists, and case managers will get you back on track! Talbott is worth every bit of your investment. Dr. Fishman is the best there is in addiction treatment.