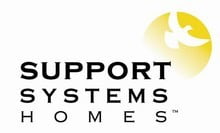 Support Systems Homes
1202 Meridian Ave, San Jose CA, 95125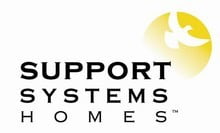 Description
Support Systems Homes provides drug and alcohol rehabilitation programs of the highest quality for the most affordable rates. We have a full spectrum of substance abuse treatment services here for you.Alcohol and drug detoxification, residential treatment, day and outpatient substance abuse treatment to family drug and alcohol education, relapse prevention and multiple sober living environments located throughout Northern California. We are licensed by the State of California, and accredited by CARF.While our rehab centers are located in San Jose, California, Support Systems welcomes clients from any location.
Where can you find us?
Support Systems Homes
1202 Meridian Ave, San Jose CA, 95125
Reviews
2020-03-16 00:23:04
No Thanks- Over Priced and Under Educated.Baffled by the reviews. Maybe it was just me and all of the other clients that I was housed with. It is possible that we were there at a bad time, but seems highly unlikley. Would not recommend this place.
2017-04-11 00:38:50
Not a chance I would send another family member here. Really had my hopes up and feel as if we were dooped.My daughter stayed longer than expected, convinced it was a great idea. Unfortunately it was not. Another year of misery untill she finally entered a facility that was actually equipped with qualified personnel and a strict routine that proved to be the right thing.
2019-08-17 18:53:39
My experience at the Support Systems Homes main office to be very helpful and enjoying. The staff was very friendly and willing to help me out with all my needs. Everyone had a smile on their face the multiple times I visited this location. All my questions were answered in a professional manor and the information given to me solved every issue I had.
2017-04-16 01:17:18
I would like to say a few words about my experience. This program helped CHANGE my life. I've been to 2 other Inpatients and 2 Outpatients and this is the program that made the difference. The support, education, structure, Staff and the people were what I needed. They hold many accredidations and are held accountable, I've seen it. The price was reasonable and they worked with me. It is in the city, but you know that going in. I'm glad I was not left alone and am soo grateful. I got what I needed and I'm still sober today. Isn't that what counts?
2019-09-19 01:03:06
omg i don't even know where to start. i thank support systems for helping me change my life for the better. i don't know where i would be without the staff and friends i have made here. people come in from all walks of life and at different points in their recovery. I came in with no clue what recovery was about and through making my own mistakes I have learned to listen and realize that I have a choice and that choice is to not drink or use to get through this thing called LIFE. The staff here are honest and compassionate people who don't sugar coat things...they tell it like it is and for some people they are not ready to hear it or won't accept it, but it's ok... go back out there and see if the life your living is working for you. if your looking for people to tell you everything is ok and co-sign your stuff then you may want to reconsider where you should go or better yet take some time to see if you are ready for help. Addiction is no joke and it's life or death for people like me. I have nothing but great things to say about this place. Thank you to everyone at support systems!