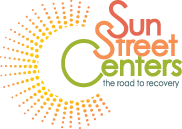 Sun Street Centers
11 Peach Dr, Salinas CA, 93901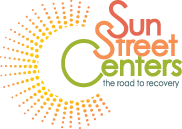 Description
This state-licensed recovery program provides a supportive environment for men seeking a life free from the devastating effects of drug and alcohol addiction. Certified counselors and recovery participants incorporate the principles of Social Model recovery, which utilize a peer-oriented, mutual help system that views the participant as a student, not a patient. Residents attend 12-step meetings, get a sponsor, and take personal responsibility for their own recovery. The facility includes a kitchen, library, several meeting rooms and a recreational area. Participants attend a variety of activities including community events and volunteer activities. 'Giving back' to the community is an important aspect of the recovery process.
Where can you find us?
Sun Street Centers
11 Peach Dr, Salinas CA, 93901
Reviews
2016-01-07 17:37:28
Keep coming back, it works. They helped me piece back the pieces of my life back together and helped me work on some major core defects I had and showed me the way to continue the work on the ones I still have. Love you sun street.
2017-11-11 11:28:41
I went to pueblo del mar straight out of Genesis House with seven months clean and i made lifong friends their and it helped me build a solid foundation for me ans my husband to reunite with our kids .i am very GREATFUL FOR THIS PLACE! ITS BEEN ATLEAST 15 YEARS !Lifelong memories that i will never forget and so many awesome women in recovery that are still in my heart and i talk to .ONE DAY AT A TIME!
2019-05-06 14:19:32
Sun Street Center gave me the love I needed and the tools to live a good life without asking anything in return thank you:)
2016-06-09 19:17:38
sevral years ago was a homeless wino lookin for a place to die. The house took me in and gave me hope and more than I can tell you here .I own my own jewlry bisness on cape cod,Famlaly back in my life a home sober frends that honestly care want to know how sun street work,s ,REALY GOOD that,s how from your brother eric the crazy mohawk
2016-05-09 19:13:40
I see men's residential as an oasis in the middle of 'chaos'...men come in with no hope of change, and I'm able to witness the miracles take place...CHANGE!
2017-03-09 19:33:18
Looks like a good start just by enishating interest