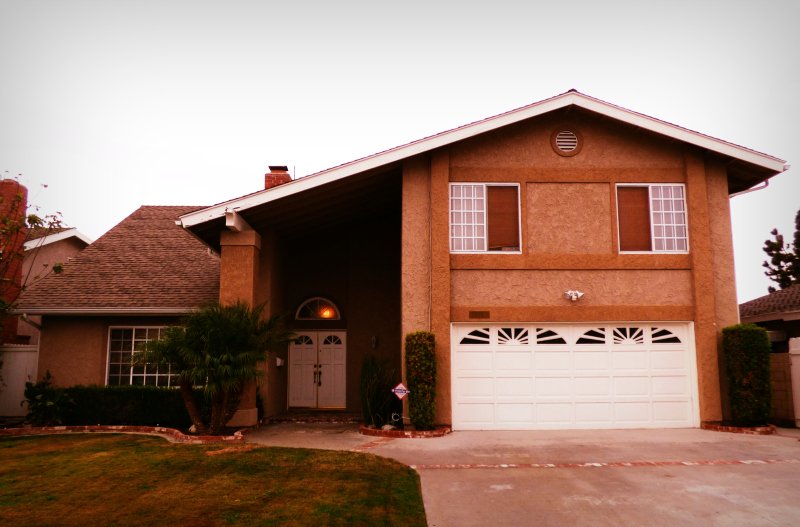 StepHouse Recovery Sober Living
10529 Slater Ave, Fountain Valley CA, 92708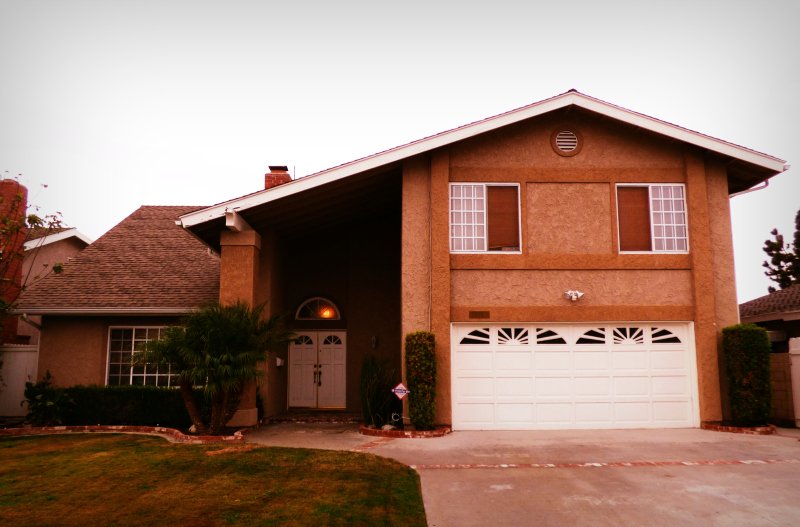 Description
Studies from the National Institutes of Health found that addicts and alcoholics who went from inpatient treatment into their previous lives and habits faced a greater danger of relapse. In 2010, an exhaustive study published by the Journal of Substance Abuse Treatment showed that individuals who settled into sober-living homes for 6 to 18 month intervals post-treatment were significantly less likely to face relapse, arrest and homelessness.One of the major factors of success was the community of support—from the house managers and supervisors to fellow addicts in recovery—that was established in the early days of a sober living Orange County residence stay. The sober living Orange County setting and peer-supported system at StepHouse Recovery is the medium between inpatient care and the return to the 'real world'. We help ease the changeover by allowing the individual to acquire and implement the necessary skills to function outside the care of a clinical environment. With drug or alcohol rehab, allow us to help bridge the gap between intensive therapeutic environments and long-term abstinence upon discharge.
Where can you find us?
StepHouse Recovery Sober Living
10529 Slater Ave, Fountain Valley CA, 92708
Reviews
2018-09-26 13:35:12
I'm being told that in no way am I allowed back as per Lana? Is this really happening? I'm devastated... for the first time in 16 years I'm sober and commited to aa not just my self or my 7 year old son, but for others that need the program also, and this is the 2ND time I've been kicked out into the cold? I was told my payment were enough and now they are not? I watched as staff was dooped by a 21 year old Rebecca who asked me for syringes , I then reported to staff, that then was instrumental in taking 2 others out back to the streets and only by my concern and god's grace did one make her way back... this Rebecca BTW was on a scholarship... furthermore my personal property was rummaged through by staff, including Daniel the detox director, to which I'm missing several hundred dollars of my personal property including a very limited amount of clothes that are quite necessary as now I'm living on the streets without any warning of such or even a ride ...
2016-05-05 16:54:36
This place is wonderful especially for being in such a generous position. I have been to a few facilities on my journey to recovery this time around (I'm no treatment hopper just bad luck..with solid landing's closing down unexpectedly I snowballed here luckily!) I'm actually confident I will make it this time around. This place is exactly what you need and more. I am grateful they took me in on short notice, George absolutely does what he can for EVERYONE. Some folks had no insurance and still have all their needs met, this is no halfway house by the way. Nonprofits get a bad wrap when it comes to the judgment but STEPHOUSE is phenomenal and an overachiever amongst the average!!! I wish facilities like this could receive more acknowledgement. Don't be fooled by the glamorous facilities that pull in insurance with greed to drop you off at the next bus station, they are prone to drop you for anything or nothing at all and don't offer the reality assistance and real world guidance that stephouse does. I feel sorry for those who had to go through my experience on the way to recovery this time around.. stephouse is the mother teresa of treatment centers. I see so much beauty in the staff selection, and being a nonprofit it is miraculous how much they offer for the clients involved. I am forever grateful and feel confident for once in my life that I will remain clean without a doubt! THANK YOU GEORGE & LANA!
2017-09-19 10:49:41
Stephouse recovery is a wonderful, supportive and caring place that has there every best interest in an addict changing there lives. Aslong as your serious and ready to change they will help you out tremendously. Just try and dont beat around the bush and cut corners or lie bcuz there are amazing people who will always help you and lead you in the right direction and only you can control your destiny and path.
2016-09-22 01:31:33
This place is the epitome of excellent friendly service. The staff here is friendly, knowledgeable and act as though they sincerely care about each person that walks in the door. I have been working with them for a couple of weeks and would highly recommend this place to anyone needing help.
2016-11-12 18:03:15
Step House took me in when I was hopeless and helpless. We stay in a big beautiful house in Fountain Valley. They have provided rides to my court dates, DMV and provided a doctor. They take us to meetings, and our groups throughout the day. My favorite part is they provide a personal therapist, which i found beneficial. I'm so grateful for Step House, I've gotten more out of this program then any other one that i've been in. LIFE IS AWESOME TODAY.. Thank You Jesus!!!
2018-08-22 10:09:24
Throughout the journey that is my recovery I have been to 12-15 sober livings. Step house is by far the worst. Other residents there left more traumatized than when they came through the door; due to the fact a young man was found dead. During my stay relapse is the norm (some guys were allowed to stay after 15+ relapses) and my perception is that the staff do not mind. This is because about 6 months ago they opened a detox and can now bill insurance for hundreds of dollars a day instead of their usual thousand or so a month. While I was a resident at step house my house manager was chronically sexually active with multiple female clients; many of whom were less than 30 days sober. To the best of my knowledge the other staff there knew about this and tolerated his repeated sexual encounters.To be honest I could figuratively write a novel about what is wrong with step house but I won't do that. I'm not sure how I got through this place sober however things got so bad at step house it forced me to find a really great sober living (I'm less than a month away from taking my year). As I'm not sure whether this message will get deleted if I mention the name of that place shoot me a message and I will refer you to the owner.In short STAY AWAY from step house. In this reviewer's opinion they only care about money and step house is a microcosm of everything that is wrong with for profit recovery. Do not just take my word for it, ask around with other programs close to step house and you will find out that SHR and its owner George have a reputation that is negative and very extensive.
2020-03-24 04:44:15
I want to start off by saying that my family has intervened in my brother?s life multiple times to no avail. We have utilized sober living facilities, psychotherapy, and religion without any long-term effects. Over the years, many gave up and we relegated him to being a statistic. I still tried here and there but never found success. Finally, after a stellar referral, I found Stephouse Recovery: Thank God for the miracle we?ve been looking for.My brother entered their all men care facility and his private room was beautiful and impeccably clean. He had access to anything he wanted from wifi and really good food to a full gym and 24 hour assistance. Even though all of this was quite impressive, I was waiting for the possibility of results. Well, all I can say is that the therapy that was provided to my brother was the first thing that ever truly helped him. He is sober for the first extended period of time in his life and my family is beside themselves with joy. We have the brother we knew and loved back again.When he talks of Stephouse now that he is one of their outpatient clients, we are always surprised by how much he enjoyed his stay there. His descriptions of their recovery process were so unique and individualized and he could even utilize a musical instructor or a massage therapist when he chose to. They really go out of their way to provide access to any of the needs one could think of requiring.
2019-01-12 12:22:50
I was in a different rehab center and home and decided to change over to StepHouse Recovery Center because a now sober buddy of mine told me about it. I have been clean for 3 months now, and I am even going back to school to study marketing, so I can get a new start. If I weren't coming here, I wouldn't be who I am now! I am sober and I have more control and direction on my life, because of what they did for me.
2020-06-30 01:57:42
If there was an option for zero stars I would choose that. This place was a nightmare, I'm coming out with more PTSD than I ever had. Three men went absolutely psychotic, two of them were arrested in my 30 days there. They overdosed a girl and she ended up getting taken by ambulance, F does not care they are interns and frankly lock themselves in the office and never give you any help or any actual counseling. We received and had to eat food that was expired, or we only got groceries every couple of weeks and it was all from the dollar store or stuff that is on clearance and going to expire the next day. The Baker house is filthy,The place is so unsafe even the back door has no handle so there is no locking it, we had to hide in the office multiple times with knives because the crazy psychopath the Latin word coming back for we don't know why but it was super scary and as I said two people were arrested in the driveway while I was there for the 30 days. I wouldn't wish this place on anybody