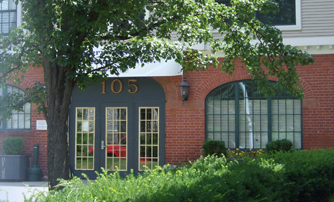 Spectrum Health Systems
10 Mechanic St, Worcester MA, 01608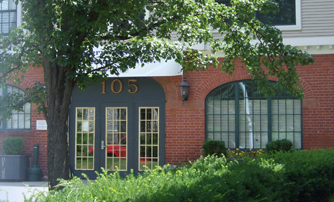 Description
Founded in 1969, Spectrum Health Systems, Inc. is a private, nonprofit organization dedicated to improving the lives of individuals impacted by addiction and/or mental health disorders. Over the past forty-seven years, Spectrum has become known as an industry leader, helping thousands of individuals overcome addiction and reclaim their lives.Today, we offer a continuum of addiction treatment services across Massachusetts, including inpatient detoxification, residential rehabilitation, medication-assisted treatment, outpatient counseling and peer recovery support. Spectrum also operates a number of residential programs for the Massachusetts Department of Youth Services. And, we have state contracts throughout the country to provide specialized programming for criminal offenders with histories of substance abuse. Our mission is to provide the highest quality of services to individuals seeking treatment for substance abuse and/or mental health issues. We assist our clients in achieving sobriety, sustaining recovery, and fulfilling personal goals in order that they may lead healthier, more productive lives.At Spectrum Health Systems, we take great pride in our organization and in our work. We believe that providing the highest quality service and ensuring that our actions and behaviors are always client-focused place our organization ahead of the rest. As an organization, we strive to...Show respect, patience and compassion for our clients, families and co-workers. Provide services based on best practices and leading clinical research which demonstrate positive outcomes. Understand and address our clients' needs. Provide the highest quality of care. Assume a positive attitude and professional manner. Uphold our public trust and professional obligations. Act with integrity and consistency. Promote an atmosphere of trust and teamwork amongst fellow staff. Appreciate and value the diversity of clients, co-workers and communities. Maintain a clean, orderly and welcoming environment. Present a professional image to our clients, our purchasers and the communities in which we work. Recognize and appreciate the talent of all staff. Encourage and participate in professional development opportunities. Work in partnership with our clients, customers and communities. Operate efficiently and effectively. What we do is important — HOW we do it is what sets us apart.This distinction is what we call the "Spectrum Way."
Where can you find us?
Spectrum Health Systems
10 Mechanic St, Worcester MA, 01608
Reviews
2017-08-15 18:46:47
This place is absolutely useless. I was a patient there per court order. Spectrum messed up billing my insurance so many times that it resulted in missed appointments that were required by court. In the end spectrum figured out how to bill my insurance, after I stopped going there and went to the VA. Thankfully there was a direct paper trail proving Spectrum's incompetence, otherwise my legal issues would have been greatly magnified. Absolutely do not bother wasting your time with Spectrum
2016-06-27 09:35:25
It helped me to start my life over they have pretty good resources to move on to the next level of treatment groups are good and counseling was good. One thing I didn't like is that it wasn't clean.
2018-07-08 04:09:06
Staff is well educated and willing to help. No gym or workout area. Spectrum offers methadone assisted detox treatment.
2018-01-30 09:47:25
You not keep you long enough they do not have enough staff they also make you go to too many groups while you're trying to detox and not feel good to see you're not listening to what they're saying.
2016-07-25 15:05:58
This was my first experience with a detox center and I would not recommend this facility to any one. I voluntarily entered the program and was kicked out of the program for a mistake on there end. I was not allowed to explain my side of the situation or even talk to the person who accused me of falsifying my info. I was put in a cab and dropped of at the train station. After multiple unreturned phone calls I finally was able to talk to the program director who lied and changed her story many times. She told me drug addicts where untrust worthy. Bottom line is this place is not run well.
2018-01-23 06:32:18
Were able to take my daughter same day. Could not let her stay for a ride home Unable to give me info. Spectrum is as good as any facility of this kind can be ...my daughter was not ready and they did nt force the issue.
2020-01-07 04:23:46
Councilors help you get into after care. Food is not very good. I've been throught 3 detoxs at this facility and they are very helpful and caring.
2016-06-25 14:21:07
They need to improve their holistic options and family participation. However, treatment was very effective.
2018-10-09 00:32:04
Strengths: Snoking, co-ed. Weaknesses: Food. I believe spectrum does the best they can with what they have.
2018-06-30 04:01:29
Strengths: Highly qualified staff Personalized treatment Access to a network of outpatient centers for support after. Weaknesses: need more beds. Just a great place with great people and support.
2017-08-14 01:11:40
No one turned away due to ability to pay. However, there is no client autonomy in treatment planning, extra high relapse rate, evidence of employee burn-out.
2019-07-04 00:26:28
When you are in any of the three programs they offer, (detox, holding, residential), the first thing I noticed when I arrived is how caring the staff is. By the time you go through the process required when you first get there, the counselor who checked you in makes you feel so welcome, like its a family. When you get to your room, the other staff on the floor will greet you also, and make sure you have everything you need for your room, medications set up with the nurse, and instructions on how the days go. All day you attend meetings, an hour at any time, and they cover a range of topics-all the things you need to be learning. By the time you get up the next morning, it feels like a family atmosphere. Because you're all there for the same reason. The structure of the days, meals, group, breaks, and even a time in the afternoon that some small chores are divided up between the patients, to keep the section you are in clean. You even have smoke breaks 8 times a day, for the people that smoke and would rather not quit yet. If you do want to, the nurse will set you up immediately with the patch or nicotine gum. The nurse also is there to give medications when they are scheduled, and if anything else does come up when you are there, say, a cold, an infection of some kind, even 'girl' problems, she calls the doc to get a prescription added to what you are already taking, if anything. I highly recommend any of the three programs they offer. I feel its the best place around to give you exactly what you need for all issues. I've been to other facilities in the past and Spectrum is by far the best.