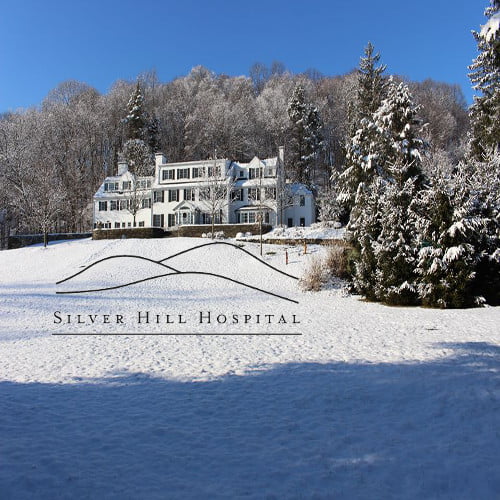 Silver Hill Hospital
208 Valley Rd, New Canaan CT, 06840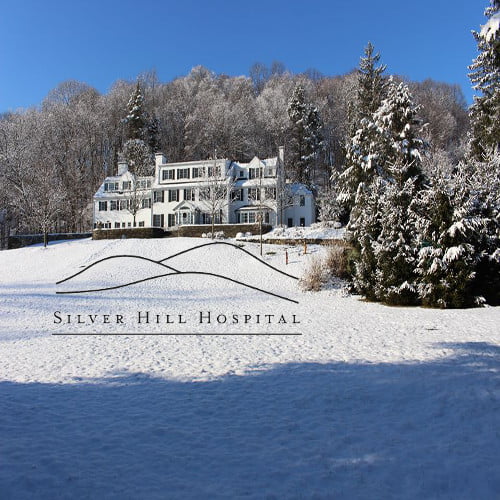 Description
The Addiction Program provides a highly structured, intensive program of education, behavioral skill development and increasing psychological awareness. The focus of this abstinence-based program is to help patients identify triggers and learn relapse prevention strategies that will help them remain substance-free. Treatment for addiction disorders often begins in our inpatient level of care. Patients are admitted for detoxification from alcohol, prescription medication and other substances. Simultaneous treatment of psychiatric symptoms is also provided for mood and other psychiatric disorders as needed.The goals of this phase of treatment are crisis stabilization, symptom reduction and medication management. This phase of care is generally covered by insurance. After stabilization, the next phase of treatment is our Transitional Living Program. Patients reside on campus as they focus on developing a psychological understanding of their illness and developing new behavioral skills to manage their recovery process. The length of stay for this phase of treatment is 4 weeks, and some patients extend their treatment beyond this minimum.
Where can you find us?
Silver Hill Hospital
208 Valley Rd, New Canaan CT, 06840
Reviews
2016-06-03 05:04:17
I've been here inpatient in 2011-- it was okay. Was in Acute care unit for a week- they don't really know how to deal w/ Benzo withdrawal (though the admitting director told me it takes months to taper dose- and I told him to admit me anyway). I became super psychotic from the Librium taper and was brought to a local hospital. Fun stuff.Though what I really liked were the DBT and addiction groups. Real addicts came to the hosp and told their stories, without censoring, and answering questions honestly, which I thought was awesome.Though be advised- even with insurance, it was a TON*** of $!!! I'm now doing the 28 day dual-diagnosis IOP program- Chad is super cool and helpful. However, I feel it is more for addiction than mental health because most of the emphasis seems to be on that.. which I don't really need. But anyway, I'll see how program goes and update later.
2015-04-02 11:15:59
Went to silver hills awhile ago. It helped me in so many ways. Met people that helped shape my life for the best love all who work there
2020-02-20 21:29:36
Silver Hill saved my life. It was the best experience for me to learn how to live a sober life after 53 years. I will never forget the staff and people that helped me during a very rough time. I am sober now four years on the 30th of June and want to say Thank You 'SILVER HILL' for giving me a quality of life that I could never have imagined!!!!! G-D bless.....