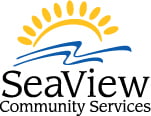 Seaview Community Services
, Wasilla AK, 99654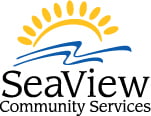 Description
SeaView is an umbrella agency that has a centralized management running a diverse array of programs. Our services include:24 / 365 Manned Crisis Line Assisted Living and Transitional Homes Community Based Behavioral Rehabilitation Services Community Prevention Programs Domestic Violence / Sexual Assault Survival Services Emergency Food and Shelter Services Family Development Services and Programs Infant Learning Programs Mental Health Services Senior and Disability Services Substance Abuse & Recovery Services With all of these services and programs, SeaView Community Services does not act in a vacuum. We are delighted to be able to closely partner with other community agencies and services including Seward Law Enforcement and judicial services, Providence Seward Medical Center, local medical providers, Boys and Girls Club, Seward Senior Center, Seward local schools, local fuel and utility companies, local assisted living homes, Seward Parks & Recreation Services, local hotels, Seward Chamber of Commerce, and many other local businesses.Please peruse our site and discover the wonderful and challenging world of SeaView and the joy we derive from serving Seward, Alaska – one of the most beautiful places on Earth.
Where can you find us?
Seaview Community Services
, Wasilla AK, 99654
Reviews
2018-08-31 23:45:50
This review is purely from the perspective of a former employee. I believe in what the agency tries to accomplish and their mission statement. However, this is by far one of the most discriminatory and self serving agencies I have ever worked for/with in my career. I believe a huge part of this is due to the small town mentality and being the only agency of its kind in Seward. The Board of Directors are clueless and in fact they are so behind the scenes that I met maybe 3 of them during my 6 years as an employee. The Executive Director does not separate her religious beliefs from her decision making. It's really a shame because there is so much potential for them to make a positive impact on the community but they need new management.