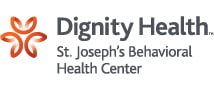 Saint Josephs Behavioral Health Center
2510 N California St, Stockton CA, 95204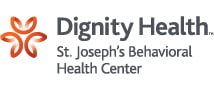 Description
We are here to help you get sober and stay sober. Our medically supervised detox program can help those dealing with drug and/or alcohol dependency start their journey toward sobriety. Our dialectical behavior therapy, 12 step programs, and support groups can help those treated stay sober. The care of patients in our chemical dependency programs is supervised and directed by specially trained doctors and nurses. Our assessment and referral team help determine each patient's treatment needs and whether further medical interventions are recommended to help patients get sober. People suffering from addiction to drugs and alcohol must undergo detoxification – a process of removing these substances from the body – before they can truly start their journey toward sobriety. Withdrawal from many substances can pose medical risks and should be done under supervision of a doctor and other medical professionals. Some detox requires a hospital stay.
Where can you find us?
Saint Josephs Behavioral Health Center
2510 N California St, Stockton CA, 95204
Reviews
2019-02-17 02:30:21
Amazing staff, got me through a rough patch in my life. I met someone in there last year2015 in June, named Dennis, I can't remember his last name, possibly my soul mate... Think about him everyday. If anyone knows please let me know
2019-06-06 21:07:54
David RN was a huge help and is clearly interested in patient engagement! Thank you!
2018-03-01 11:44:48
Mother was taken here by police at 2:00 PM on a Saturday after her dementia and behavioral disturbance was too difficult for me to handle. The police recommended a 72 hr hold time. However, at 8:00 PM a social worker called my house to say my mother was being discharged. I told them I could not pick her up until the next day as I am unable to drive and in her condition was a threat to herself and me. Went to bed and disconnected my phone so I could get some sleep. At 2:00 AM on Sunday, the police rang my doorbell continuously to wake me up. I answered the door and they said I had to go pick up my mother. I said I couldn't do it until later in the day when a neighbor could drive me to the hospital. The police left but returned at 5:00 AM with my mother. She had obviously been drugged and could barely walk. The police just left her on my doorstep and drove away. Tried to get her into bed but she fell and hit her head on nightstand. I had to call for an ambulance since I could not pick her up. This was about 5 minutes after the police had just dropped her off. I consider this to be patient dumping and other people should consider using another hospital!
2016-10-02 00:46:10
I got great care if you catch a 5150 this place could help best of luck