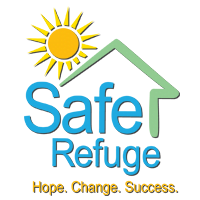 Safe Refuge
1041 Redondo Ave, Long Beach CA, 90804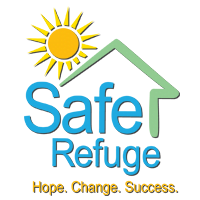 Description
The organization now known as Safe Refuge began in 1988 and was known as the Substance Abuse Foundation (SAF) for most of that time. We have earned a reputation of excellence during our two-plus decades – serving individuals in Southern California who are struggling and have few options at a most difficult time in their lives. We have always been known for our service to the under-served and with our new name we continue along this path of SAFE REFUGE.Nothing else has changed – the same dedicated individuals are operating Safe Refuge and the same valuable programs are available.Our new name was chosen after many months of reflection on just what our organization is all about. We changed our name to reflect our broadened scope of service beyond only substance abuse treatment and recovery. Indeed, helping men and women face their challenges without drugs or alcohol remains our primary focus, but we offer much more, providing a full continuum of care often culminating in employment. And we believe our new name gives all of our audiences – clients, government funding agencies, community partners, donors and sponsors – positive feelings of inspiration and hope. As our new tagline says: Hope. Change. Success.We hope you agree that clients who come to us, indeed, find a Safe Refuge.
Where can you find us?
Safe Refuge
1041 Redondo Ave, Long Beach CA, 90804
Reviews
2018-01-01 23:55:28
It's place too get your life in order, I didn't want to be there, and I said I need to, Trust me it works if you work it..
2015-09-20 11:34:43
When I attended safe Refuge it was called saf it's an amazing program it's Hallowed Ground to me I will be celebrating 5 years of sobriety in 2 months and it's all thanks to the wonderful work of Arthur Romo Kathy Romo and Jennifer lundell
2016-05-16 20:54:35
Being here at SAFE Refuge has been a ensperation to me its helping me grow to becoming the women I am today with the love support team here is amazing for this unity with all the support this program has help me to be upservice to help another in my own recovery what ive learned here is showing that I can help that other person in there recovery
2019-10-06 06:34:25
I think it was called Sobriety House 19 years ago. Still sober today. I thought then, it should be called, 'Crazy House.' *sigh*
2018-12-24 17:26:00
It has helped me find myself and has given me some good work experience
2016-05-10 18:41:09
You know, as a US Army veteran I can appreciate a little bit of structure; this is really a good place to come gather my senses refocus my mind, and reprogram my behaviors. This really is a sacred ground for me. And I appreciate the platform of comfort , great food, and encouraging counselors, /staff. This is a Safe Refuge. And by the grace of God I'm grateful to call it home.
Thanks for good service to our vets! And Thanks for your service J.J
2019-01-09 21:50:47
Great organization offered me a bed when I didn't have one and loved me until I was able too love myself...I'm forever grateful xoxox
2018-10-05 10:55:58
Spiritual grounds I found that my heart was not made of stone that allowed me to love unconditionally and I'll forever be grateful for Safe Refuge.
2017-11-19 11:25:54
New name....Same great flavor.....Over 20,000 served.....Hungry for a better way?.....Give them a call
2016-08-12 13:31:57
It's helped me get my babys back and helped me heal and love my self
2019-04-25 01:24:56
Awesome organization that helps make real change possible!
2017-07-21 11:38:15
Safe refuge empowers men & women to change their lives everyday!
2021-07-02 19:07:03
I need treatment asap please. Medical detox as well.