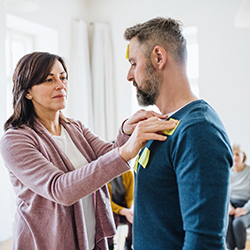 Right Turn of Maryland
10205 Jansen Lane, Owings Mills MD, 21117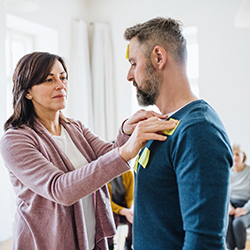 Description
Right Turn of Maryland (Owings Mills) located at 10205 Jansen Lane, Owings Mills, MD 21117, United States is a drug treatment facility providing substance abuse treatment, detoxification, a halfway house or sober living home, and buprenorphine used in drug treatment with outpatient care, partial hospitalization or day treatment, residential short-term treatment, and residential long-term treatment. Dual diagnosis or persons with co-occuring disorders, persons with HIV or AIDS, gays and lesbians, seniors or older adults, DUI or DWI offenders, and criminal justice clients are supported for this Maryland drug rehab center. Self payment is accepted.
Services
Partial hospitalization/day treatment
Where can you find us?
Right Turn of Maryland
10205 Jansen Lane, Owings Mills MD, 21117
Reviews
2021-03-20 15:34:52
This place really was amazing. It was weird - the first staff person I met was a lady named ms Gina. I don't know exactly what it was, but I knew I was safe there and felt like I wasn't just a paycheck and a number to them as I felt like when I was in some fancy treatment centers my family paid crazy amounts of money to put me in. Like 40k-50k and over $100,000 and these places were all scams smoke and mirrors. I've been clean almost 4-yrs and I will tell you the only people I've heard say right turn wasn't amazing are those who got kicked out for having sex, threatening someone, stealing, and just plain out being total assholes to the other clients. Right Turn truly saved my life and so many other peoples life. Every meeting I go to seems like half the sober/clean people went to right turn. All the people going in and out and in and out seem to have gone to places with fancy websites and slick marketing with slick talking fake professionals just robbing families and insurance companies for 10s of thousands of dollars. My dad couldn't believe it was only 3400 dollars and other places were like 35k 50k and even 100k for a fancy looking place that clearly didn't give a shit about us unless they were talking to my family or insurance company - us patients / we all knew they totally fake and all about money. I saw the owner at right turn come into right turn one time 3:00 in the morning bc some homeless girl left that they had scholarshippecd left out the back door and was probably walking or hitching a ride back to baltimore. He drove around with another staff person for two hours in the middle of the night looking for her and found her at a royal farm store in Randallstown 10 miles away. They brought her back and then she was my roommate. She is also clean 4/yrs like me now and we are best friends since then. I would send my mom, my dad, brother or child to right turn. I love them all so much. They truly care about people - no matter where we were from whether we paid or got scholarships they loved us all the same. I cry happiest tears ever when I think about the staff- eating breakfast and starting out our days laughing. Right Turn was the best experience of my life. My family thought I was going to die. Today, they love me so much and are so proud of me I am like the hero In My family always trying to help everyone. I learned how to help other people in right turn. Sorry I wrote so much. I just can't stop telling people how good the people and place was and still. I'd recommend this place as the best treatment center on the planet. I love them so much!!