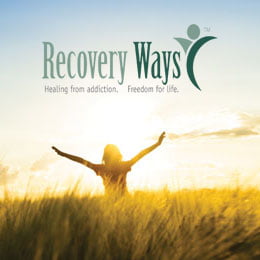 Recovery Ways - Salt Lake City, UT
1174 Graystone Way, Salt Lake City UT, 84106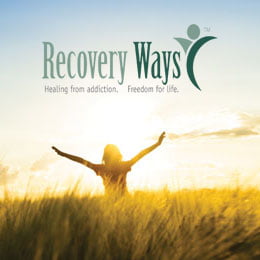 Description
Do you have a drug or alcohol problem that is hurting you or someone you love?Perhaps you are feeling depressed, confused, angry, or lost and you do not know where to turn. Dealing with difficult times can be overwhelming, especially when you feel like you are dealing with troubles alone.When you arrive at Recovery Ways, you immediately sense that you are in a place of serenity and healing. You participate fully in the development of your customized treatment plan after a thorough assessment process. Because each person is unique, you are assigned a primary care coordinator (PCC) that is your advocate and works with you to develop your own individual treatment plan. This counselor becomes your "go to" person helping you to get your needs met while you are in treatment at Recovery Ways.Recovery Ways utilizes a bio-psycho-social-spiritual model of treatment that provides each patient with the emotional, physical and spiritual tools needed to achieve a productive, joyful, and sober lifestyle.At Recovery Ways, we take pride in helping our patients through complex issues of their life including: co-occurring disorders, medical issues, continuum of care services and treatment outcomes.
Where can you find us?
Recovery Ways - Salt Lake City, UT
1174 Graystone Way, Salt Lake City UT, 84106
Reviews
2020-02-14 07:57:50
Recovery Ways claims to be one of the top rehabs in the country, however there is little that would make my experience of sending my fiancee to them worse than it already is.For starters, the moment she got there the oh so helpful person we spoke to on the phone was unreachable. Then she gets a therapist who I swear had an IQ lower than that of my dog, so she switches to another therapist who happened to be a male therapist named mike, who proceeded to assume that my fiancees relationship with her co-dependent mother was healthy and that her relationship with me was not. This couldnt be further from the truth as I am the one who sent her to get help.Her time at recovery ways was extremely stressful for me as there was not one ounce of support sent my way. Her therapist apparently told a male client something inappropriate regarding the appearance of my fiancee when they were at the movies and if I did not live across the country I would have confronted him. This rehab ignored the fact that I had a release of information signed for me and refused to keep me updated about her. If you need to speak with whoever is in charge, good luck, theres no way of even finding out who actually is in charge.They are supposed to show the ways of life to people, and instead of setting a good example they lie lie lie. They also manipulate and tell families to cut off clients unless the client agrees to go to their halfway houses and IOP programs.I also wonder how any of the clients are supposed to get any work done while on the phone on a daily basis. I thought rehab was supposed to cut people off from the distractions of the outside life, but not at recovery ways. Most concerning, their psychiatrist suggested suboxone maintenance. Suboxone is an extremely addictive narcotic, so this place tries to switch one addiction for another and have their clients leaving with a prescription to suboxone and a whole new drug addiction. Avoid at all costs.
2020-01-27 19:46:39
After touring both of their facilities and meeting with the staff at Recovery Ways. I feel great about recommending them to anyone who needs treatment for substance abuse. They do things different from their other facilities and the results speak volumes