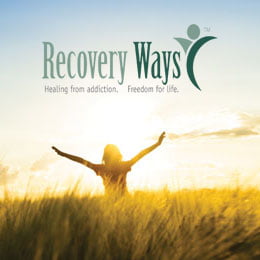 Recovery Ways - Mountainview, Murray, UT
4883 Box Elder St, Murray UT, 84107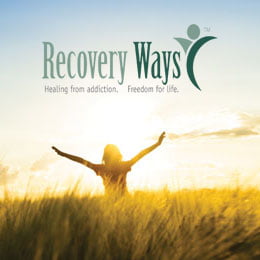 Description
Do you have a drug or alcohol problem that is hurting you or someone you love?Perhaps you are feeling depressed, confused, angry, or lost and you do not know where to turn. Dealing with difficult times can be overwhelming, especially when you feel like you are dealing with troubles alone.When you arrive at Recovery Ways, you immediately sense that you are in a place of serenity and healing. You participate fully in the development of your customized treatment plan after a thorough assessment process. Because each person is unique, you are assigned a primary care coordinator (PCC) that is your advocate and works with you to develop your own individual treatment plan. This counselor becomes your "go to" person helping you to get your needs met while you are in treatment at Recovery Ways.Recovery Ways utilizes a bio-psycho-social-spiritual model of treatment that provides each patient with the emotional, physical and spiritual tools needed to achieve a productive, joyful, and sober lifestyle.At Recovery Ways, we take pride in helping our patients through complex issues of their life including: co-occurring disorders, medical issues, continuum of care services and treatment outcomes.
Where can you find us?
Recovery Ways - Mountainview, Murray, UT
4883 Box Elder St, Murray UT, 84107
Reviews
2020-04-04 01:46:49
On December 31st my son was referred to Recovery Ways in Salt Lake from a facility in California. They assured me if I bought my sons plane ticket they would see him through the remainder of his program, after care included, and that they'd already cleared his insurance coverage. Day 17 they tell him he has 3 days of coverage and there is nothing they can do. After much intervention, by me, they finally decided to work that out and promised they would see him through his recovery. On day 29 they tell him you're out. You have 3 days and we're transferring you to another state for sober living because we don't provide that here. Day 30 comes and they pull him out of a group therapy session and notify him that he has less than 24 hours to vacate the premises. Just like the initial consultation with Adam, where promises were made, in an aggressive tactical manner, I finally spoke with his case manager, McKenna. Keep in mind he's been there 30 days and there was no other contact with case management until they were ready for his exit. Our conversation clearly didn't provide the answers she was looking for because once we hung up the phone my son was calling me back telling me she how she said I was a total "bitch!" There are people there that I felt had his best interests. His therapist and the family interventionist were both engaged and involved. When you try to advocate for your family and you get nothing but controlling demanding behavior please look in another direction. He's landed now in Denver and it's now l up to him to do the rest. Please don't place your hopes and dreams in these people's hands. Not only is it stressful as a loved one, please consider the impact it has on the addict.
2020-04-04 01:47:10
Best inpatient and outpatient program.. The staff are truly concerned about you and your recovery.. They also have FADAP staff members also for airline employees.. If my friends or loved ones need help.. I would recommend Recovery Ways..