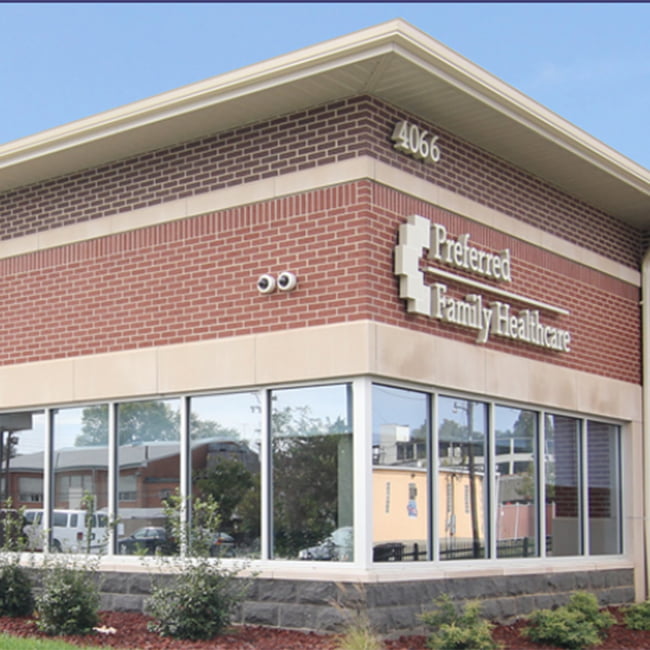 Preferred Family Healthcare - St. Louis, MO
4066 Dunnica Ave, St. Louis MO, 63116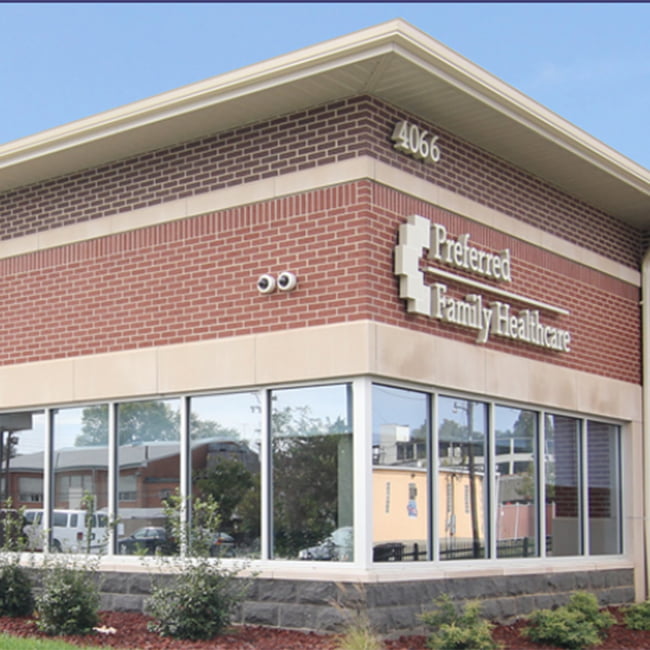 Description
When the use of alcohol or drugs interferes with someone's daily activities - job, family life, social life, it's a sign of something serious. That's why Preferred Family Healthcare provides professional substance abuse treatment tailored to fit each person's needs. Preferred Family has services available including group therapy, individual counseling, alcohol and drug education, recreational therapy, relapse prevention, and an introduction to support groups. Some groups focus on special topics like assertiveness, stress management, relapse prevention, and family dynamics. After any kind of substance abuse treatment most people need continuing support. In addition to self-help groups such as Alcoholics Anonoymous and Narcotics Anonymous, many people benefit from Preferred Family's continued support through counseling and groups. Aftercare addresses issues such as relapse prevention, responsibility, and healthy relationships. Alumni groups are also being developed to further assist in relapse prevention.
Where can you find us?
Preferred Family Healthcare - St. Louis, MO
4066 Dunnica Ave, St. Louis MO, 63116
Reviews
2020-04-03 23:37:35
I want to Thank all the Staff and Members of Preferred Family for giving me my life back and being one of the top addiction and mental health facilities in St. Louis. This place truly saved my life and Im grateful to all the staff for being so kind...Too many to name But you guys have Blessed me and taught that this is a new way of life and living with addiction. 🙏🌟☺🤗
2020-04-03 23:37:44
They have been very helpful and have made a huge positive impact in my life. Its just inconvenient sometimes cause whether u have an appointment or not you are always waiting around.
2020-04-03 23:37:57
This rehab was one of the best rehabs in the state of Missouri. I was deeply saddened when I learned Bridgeway bought them out and turned it into a detox. The staff there was made up mostly of former addicts and they were very supportive and understanding about the struggles addicts face. the groups we did and stuff we talked about sticks with me to this day. RIP Preferred-Eli G
2020-04-03 23:38:07
I loved this place very nice professional people the first week I didn't wanna be there but by the end of my stay I didn't wanna leave they take u to outings u get to make music they have art I just loved it and now I'm 11 months clean and loving it
2020-12-18 14:01:54
Is the Dunnica treament center still open for dexoication still IVE been calling for 4 weeks now.just wondering ill call again at 8 am wish me luck.im tired of living like this im done with this drug please help me my number is 314-398-9443
Preferred Family Healthcare - St. Louis, MO
Call 636-224-1000
2021-07-24 18:47:47
I am trying find an outpatient program
2021-08-12 06:40:36
Can't find any interior poca