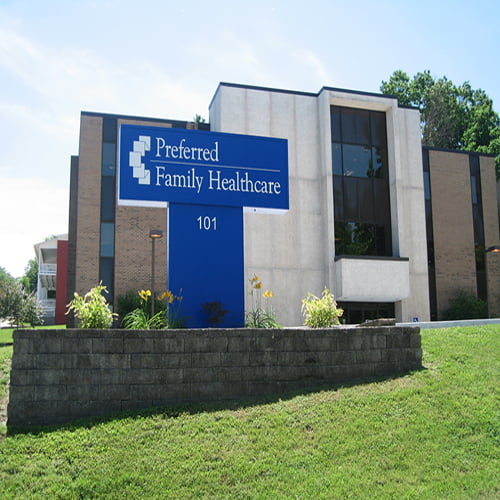 Preferred Family Healthcare - Jefferson City, MO
210 Hoover Rd, Jefferson City MO, 65109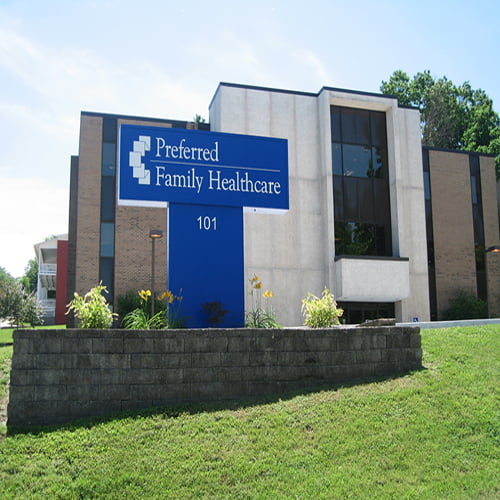 Description
When the use of alcohol or drugs interferes with someone's daily activities - job, family life, social life, it's a sign of something serious. That's why Preferred Family Healthcare provides professional substance abuse treatment tailored to fit each person's needs. Preferred Family has services available including group therapy, individual counseling, alcohol and drug education, recreational therapy, relapse prevention, and an introduction to support groups. Some groups focus on special topics like assertiveness, stress management, relapse prevention, and family dynamics. After any kind of substance abuse treatment most people need continuing support. In addition to self-help groups such as Alcoholics Anonoymous and Narcotics Anonymous, many people benefit from Preferred Family's continued support through counseling and groups. Aftercare addresses issues such as relapse prevention, responsibility, and healthy relationships. Alumni groups are also being developed to further assist in relapse prevention.
Where can you find us?
Preferred Family Healthcare - Jefferson City, MO
210 Hoover Rd, Jefferson City MO, 65109
Reviews
2020-04-03 23:34:32
My daughter was treated with respect & supported throughout her stay. She made positive choices that led her to work a program that has ultimately saved her life. She is 2.5 yrs clean. Has a 1 yr old, a career, place to live & vehicles along with a great significant other. It gave her confidence & self esteem back by being in a non judge-mental supportive atmosphere. We did see this quite a few redone who were not ready & had lots of bad things to say about the place, some were kicked out for not following rules. We had a great experience
2020-04-03 23:34:44
I have been thinking about leaving a review every since I left this place. After hearing that many people have had horrible experiences since I left, I decided to leave the review. Unless you want to send your loved ones to a facility that will kick a girl out, because her boyfriend surprised her by showing up to church and her overdosing and passing away days afterwards or you want them living in 90+ degree heat with no hot water and bed bugs, then this place shouldn't be "preferred" by anyone. The guy that runs the living area is a racist and sexist tool. The only pluses to this place are a few staff members, Jeff, Cynthia, and Tiffany, they're amazing.
2020-04-03 23:34:55
Very carrying staff.. they have helped me come a long ways. Ilove you all. Thank you so much