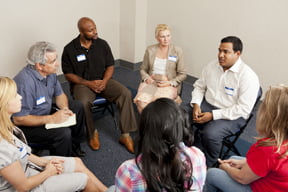 PASSages/Thayer TSS
12 Queen St, Worcester MA, 01610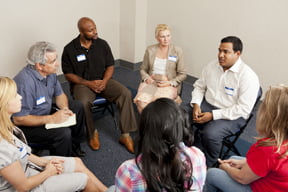 Description
As a post-detox Clinical Stabilization Service (CSS) program, PASSages provides intensive, community based, short term (up to 30 days), residential, group, and individual treatment for individuals in the early stages of substance abuse recovery. The program serves adult men and women; length of stay is based on medical necessity. While in the program, individuals gain stability and the necessary skills to assist in transitioning to a substance-free lifestyle. In addition to intensive clinical treatment, PASSages also provides case management services to assists individuals with developing comprehensive aftercare plans. In receiving its 3-year accredidation from CARF, PASSages was commended for its "caring, dedicated, and enthusiastic staff."Thayer Transitional Support Service (TSS) program is a step-down program that provides inpatient substance abuse treatment and transitional support. The TSS program has expertise in providing stabilization services that act upon clients' motivation for change and enable clients to consolidate and build upon the gains they have already made towards their recovery. The program is staffed 24 hours a day; case managers and nursing on staff are available to assist with any client's physical or practical needs.The TSS program's main goal is to prepare clients to transition into the community and connect them with appropriate community resources so that they will be in the best position to remain sober once discharged. In order to achieve this goal, the TSS program provides all clients with continued substance abuse treatment in a safe environment and its intensive psycho-educational groups and case management services provide clients with the tools they need to stay sober in the community.In addition, TSS uses an individualized approach to treatment in which all clients have their own personalized treatment and recovery aftercare plan based on their needs. The treatment and aftercare plan integrates components of the AA/NA social model, Motivational Interviewing, Life Skills Development, and Substance Abuse Psycho-education, as well as Health and Wellness initiatives.
Where can you find us?
PASSages/Thayer TSS
12 Queen St, Worcester MA, 01610
Reviews
2020-01-25 15:40:01
trained to assist professionals who need urgently very good the best.
Lol this is an absolute lie
2021-01-11 21:36:30
HORRIBLE. Did 15 day treatment there and still sober but I would not be surprised if their success rate was not good. Neglectful staff with the exception of a few. Horrible treatment of patients. Horrible place. Do not go there if you really want to get sober. It's a homeless shelter not a F****ing rehab center
2021-01-30 23:01:43
Heard about passages thru my son,is he going to be able to get a bed in March?
2021-06-03 22:40:20
I spent 13 days here waiting to get into North cottage. Absolute nightmare. Completely indifferent staff treat you as subhuman. I had a tooth infection I couldn't even get salt for. Mail sent to me disappeared. Rats come into your room at night through the heaters. Don't even get me started on the smell. No recovery here.