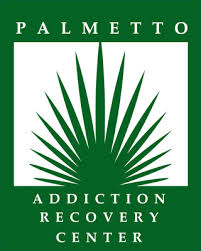 Palmetto Addiction Recovery Center
86 Palmetto Rd, Rayville LA, 71269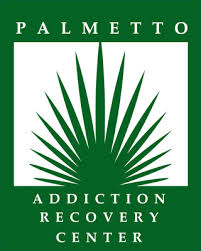 Description
The professionals at Palmetto Addiction Recovery Center have provided high quality Chemical Dependency Treatment for more than 20 years in Louisiana and nationwide. Palmetto offers care for male and female adults(18 and older) faced with the challenges of alcoholism and drug dependencies.Our treatment team has over 250 years of experience with recovery and treatment of addictions along with treatment for patients afflicted with coexisting psychiatric disorders. The staff at Palmetto includes addictionists, psychiatrists, psychologists, certified substance abuse counselors, masters level social workers, and a comprehensive nursing staff.At Palmetto, we believe that addiction is a primary drive that must be managed through education, cognitive restructuring, emotive therapies, and the experience of learning to live addiction free. Each of these processes helps our clients to unearth the issues that drive their addiction and learn how to halt the addictive response. In doing so, clients begin to recover from the shame and guilt that surrounds their illness, and learn how to relate to self and others in healthier ways.The goal of treatment for every client who enters Palmetto is that they are given every opportunity to develop the coping skills necessary to build a long term, self-sustaining recovery based on abstinence from alcohol, drugs, and other mood and mind altering addictions.
Where can you find us?
Palmetto Addiction Recovery Center
86 Palmetto Rd, Rayville LA, 71269
Reviews
2016-01-24 01:52:58
Palmetto ARC started my foundation in AA, however, I do not believe they are a good center for individuals with mental illness or young adults. I was asked to leave the facility after 25 days because of mental illness, however after leaving I had a relapse and have now been clean and sober since 4/16/04 so I owe some measure of gratitude to Palmetto.
2018-10-13 01:15:14
Just got back from Alumni Reunion, after leaving there in March of 2011, I still felt at home today. They've always treated me like family! Darren Davis and Frank Smith are 2 of the most influential people in my lives. Love you both. Palmetto I'm so grateful for you not only guiding my own journey, but the lives of my 2 sisters who are also graduates! Keep up the awesome work.
2018-10-28 08:48:25
Two years ago today I was taking the scariest ride of my life to Palmetto. Little did I know I was riding straight into my freedom! I am so grateful for Palmetto & the staff! They are the best you will ever find! They care about you, your healing & your recovery! The teach you the tools to get sober & stay sober! I'm celebrating 2 years sober, and it's been the best 2 years of my life!
2015-09-03 01:17:32
Two years ago today we brought my brother to your Center. I didn't know it at the time, but I now know that you saved him. Your center was a God send. He was quickly excepted by all the men in his group and the all the other he shared his life's ups and downs with. But he has always been a true friend that most people were drawn to and found comfort with. He is now two years clean and sober. He constantly gives back to all the people around him... his family, his friends, his work family and his AA family......Even though i'm his big sister, I look up to him for encouragement and guidance. Thank you all for everything... and for saving my brother.....
2015-09-09 10:38:24
I am so grateful to Palmetto and their entire staff. It's a great program and so happy to be sober. They teach you everything you need to know about your addiction, the why, when, and how to stay sober.