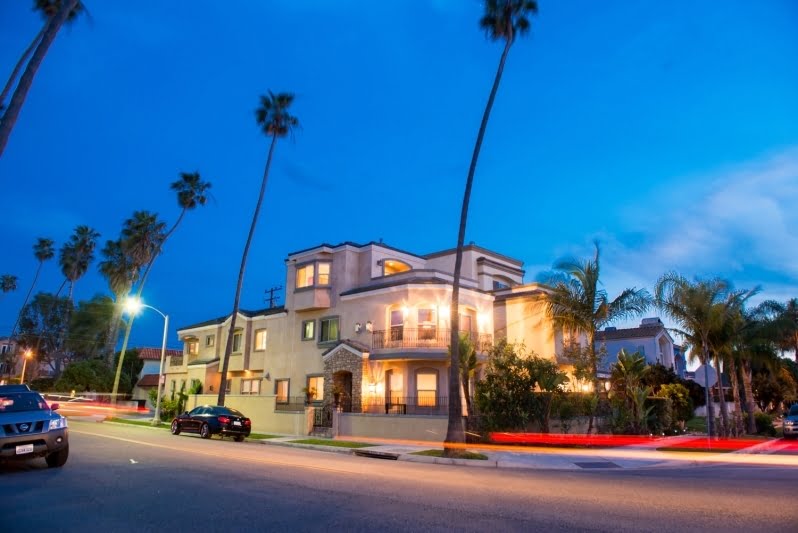 Pace Recovery Center
180 Newport Center Dr, Newport Beach CA, 92660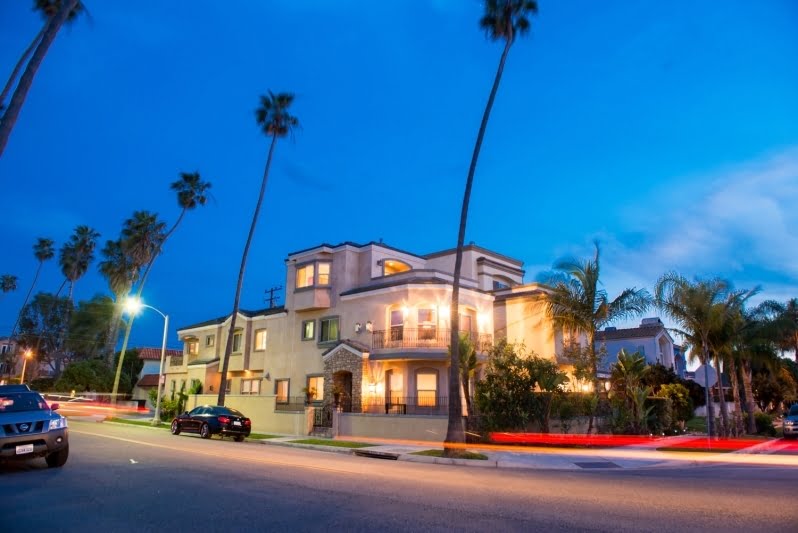 Description
At PACE Recovery Center, we believe in empowering our clients to fulfill their own particular dreams. We believe that a Positive Attitudes Change Everything. Our trained addiction treatment staff will help our clients identify their specific recovery goals, and help them achieve them. Long-term sobriety is more than simply not using alcohol or drugs, it is about living life. Helping our clients develop life skills, educational or vocational goals, not only teaches them about responsibility and accountability, but also helps improve their self-esteem. Offering a gender specific program for men allows our clients to cope with the societal pressures that are placed on men. Too often, men are forced to minimize their feelings. There is a misconception that men are not supposed to have feelings. PACE has created an environment where men are allowed to express their fears, sadness, shame and guilt in a non-judgmental environment. The men of PACE share their own experience, strength, and hope with one another. We are not only an internationally recognized addiction treatment center, but also a brotherhood of men sharing the common goal of sobriety. PACE Recovery Center is a safe, sober and supportive environment where men can create their own identity. Studies show that a positive peer group is one of the most effective tools in helping a substance user maintain long-term sobriety. The program is located in beautiful Southern California. Clients are able to walk to the beach, where they can reflect on their life choices. Our talented staff helps clients target and set goals for all the different aspects of their lives they want to improve and helps them create effective change.
Where can you find us?
Pace Recovery Center
180 Newport Center Dr, Newport Beach CA, 92660
Reviews
2016-05-01 17:04:17
Couldn't be more pleased!! We sent our son to PACE as a recommendation from another program. He needed longer term treatment. From the first phone call we felt at ease. Throughout is treatment at PACE, the staff was incredibly kind and courteous with my entire family. We loved how they approached both his addiction, depression and anxiety issues. They really were able to make recovery fun for him, which for a young person is important. My son was enrolled in the PACE Academy and was able to start taking college courses. The tutors were great! For the first time in awhile, we are hopeful. Thank you so much! We are excited for the next chapter for our family.
2019-12-24 09:10:28
Proud Mother! We were just in California to visit our son who attended the PACE extended care program a little over six months ago. He graduated PACE and is now living in a sober home and attending their outpatient program. He is working full time, has a ton of sober friends and is genuinely happy. We are so thrilled with PACE and how much they actually care for their Clients and Families. They have been accessible to me and my husband throughout this whole process. We sleep more soundly knowing that they are there to help support my son on his journey. My husband and I are eternally grateful! -Mary
2018-01-10 09:39:10
I can't say enough good things about PACE Recovery Center! My son for the first time is thriving. The caring staff have helped him deal with his addiction and depression and now he is enrolled in their school program. I normally don't post, but I wanted to give other families hope that things get better and PACE is the right place!!
2016-08-22 16:41:49
This place is so awesome!! The staff are awesome and in recovery. Made some great friends and was able to finish high school! They even helped me get a job. Pretty cool that I got to live in an amazing beach house also!
2015-05-01 06:58:33
A little over 3 months ago I referred a patient struggling with substance and behavioral issues to PACE. He needed the additional care and clinical oversight that one on one therapy just could not provide. Thanks to the diligent and individualized care and support PACE provides and the hard work of my patient he has enjoyed his first 3 months sober in 2 years. PACE helped save this young man's life. My patient, his family; and I could not be more grateful for the amazing program at PACE and the life changing work they do.
2017-04-22 04:02:10
We are super grateful for Pace Recovery Center! The team is professional, compassionate, kind and understanding. From the top to the bottom our concerns and fears were always dealt with in a timely manner. There was always someone we could talk to at any given point in his treatment. My son had a full day of activities all inclusive : individual therapy, group therapy gym membership, weekend outings to fun places. When I came for visitation, I began to tear. I saw standing in front of me my child again. My son had been in several programs before Pace and always relapsed within a month. Or so! Today I am happy to say he is 9 months sober....the longest period of time in 5 years. We have our wonderful son back!! Praise the Lord! I have recommended Pace to friends whose kids were active and troubled addicts, those who sent their sons there are so thankful me! LOL I keep saying pass it forward! Thank you Thank you to Pace Recovery Center.
2018-11-16 05:32:40
I don't often write reviews, but felt this to be a noteworthy experience.My son started treatment at PACE Recovery Center a little over 4 months ago. Last week, I was out in CA to visit PACE and got to see my son for the first time in awhile. What a difference! I barely recognized him. All along, the staff at PACE has been extremely helpful to my wife and I, but meeting them in person brought this relationship to a whole new level. Amazing people all around! I am happy to say that with the guidance of the PACE staff, that our son is continuing to progress in treatment and will be remaining in CA for the time being. As we return to our lives on the east coast, I feel safe knowing he is in the capable hands of good people. There is even talk of him getting back to school to finish his degree in business finance!
2019-06-27 10:02:56
Patients beware! This place is crooked and all about the $$. My son was a patient at PACE until today when he was kicked out. I had total trust in PACE after I first spoke to the owner, Lenny Segal, about sending my son there. He was very charismatic and convincing PACE was the right place for him ( he even stepped out of a 'meeting' in Las Vegas to take my call)!. As with most addicts, my son is no angel, but dealing and healing addicts is their job. They told us they couldn't provide the level of care he needs. Today I learned a lot about Pace. For one, my son hasn't seen his psychiatrist in over 3 weeks, his clinical director in over 2, and he has only met Lenny the owner once. They couldn't even recollect when they last saw him when asked and told us they would have to 'pull his charts'. My son is almost out of medication 'because he has not seen a Dr recently', per his pharmacist. He has several paid prescriptions at his pharmacy which PACE has not picked up. It sounds to me that the core problem is PACE cant provide the level of care for their patients for a number of reasons there is not enough time to elaborate in this review. I am just scratching the surface after this unfolded today, but the series of events that took place today were eye opening, and wreaked of corruption in our health care system. BTW- we were told Lenny and Dr Brooke were the decision makers to kick my son out, and the first time either had talked with him in the last 2 weeks after they decided to kick him out, was when I brought our son into our conference call with them today unannounced. The conversation ended very quickly. When we tried to reason with Lenny, he was very evasive, answering questions with questions, and obviously did not know many details of the situation. I also learned my son told them on Friday there was no $$ for another month of care (which was recommended by Pace last week). I asked the cost last week and was told Lenny makes those decisions and I would have to talk with him. When you want to get to the bottom of corruption, its just a matter of following the money which i will be spending time doing moving forward. Sorry Lenny if your staff and I interrupted your vacation with a crisis at your center! He is an addict like everyoe else in the program and made numersous calls to all his resources to try to work thru the problem. My son signed a letter of consent when he entered for full disclosure to his parents, so I look forward to obtaining his records for review. This review is only an abbreviated version, so as info comes out, I will be sharing online with others to help them make educated decisions . I am a fair person and will only present the facts, even if it means my son is in the wrong. I don't think that was the case this time.
2017-07-29 07:22:08
Great experience! My son has had his fair share of struggles over the years. PACE came highly recommended by a friend of the family who's son had attended PACE two years ago, who's still doing great. We had a positive experience and would recommend them as well. Thanks to the entire PACE Team for all you do for your Clients! -Michael
2017-01-22 05:08:57
Happy, Hopeful and Grateful would be my three core feelings! Just celebrated 1 YEAR of sobriety!!! Life is awesome!!!
2018-10-27 07:41:01
This place really cares! I have been to several different programs over the last couple of years. These guys are the real deal! For the first time I have hope and my family does too. Thank you so much PACE! #soberbrotherhood
2017-01-30 19:51:30
PACE saved my life!!! Met a bunch of awesome guys to hang with.
2022-11-05 08:33:45
Would give zero stars if possible. This place is horrible, all the "patients" want to leave, and nothing about the experience is therapeutic in any way. The therapy is trash and PACE seems to be designed for eight year olds. "Patients" are kept in groups of 6 at all times and shuttled around everywhere like cattle. Don't listen to all the fake reviews on here, PACE ruins lives. You will absolutely destroy your relationship with your child by sending them here. What happens in this facility is truly unacceptable. Just don't.