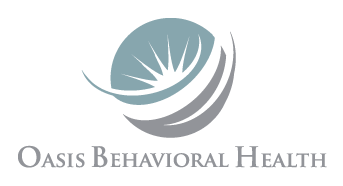 Oasis Behavioral Health
2190 N Grace Blvd, Chandler AZ, 85225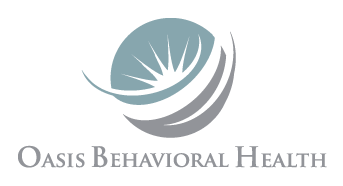 Description
Over the years, treatment centers have come and treatment centers have gone. Various philosophies of helping adolescents change have come into vogue and just as quickly have been disavowed. But year after year, since 1987, when a young entrepreneur and his wife decided to "stop talking about opening a treatment center exclusively for kids with alcohol and drug problems and just do it!", Oasis Behavioral Health has been helping abused and neglected youth turn their lives around-one day at a time, 24 hours a day, 365 days a year.
Where can you find us?
Oasis Behavioral Health
2190 N Grace Blvd, Chandler AZ, 85225
Reviews
2015-11-14 20:39:06
These people are Nazis. I brought my fiancee here today on 6/17/2016 and they were completely unhelpful. They didn't make her or myself feel welcome. They know no hospitality. They brought her in, gave her a number and threw her into a room. Any question I or she had was brushed off and ignored. I had to go home and call management to receive any sort of answer. My fiancee is now forced to stay there against her will. She's not allowed back home until further notice. Visiting hours are between 7pm and 8pm. My fiancee is stressed and crying to come back home but they're holding her there like some sort of prisoner. This facility is not a place of healing or mental therapy; they're her to hold your loved ones and keep them prisoner until they're 'fixed.'
2017-12-25 20:48:16
Update: as of 6/14/2016 they have been assessed a $4000 civil penalty as a result of AZ Dept of Health Investigations. They also received multiple citations at their April 2016 inspection. Best news ever!!You are better off saving your money and locking the person/child in a small room for their safety. In a period of 5 days I lost 7 lbs due to their lack of ability to provide enough nutrition and calories for a person with a gluten allergy. I was provided with a spinach salad for lunch and dinner every day. I never met with any counselor/therapist. I only met with the psychiatrist for maybe a total of 20 minutes in my stay. During intake you are told you will have time outside. Well, they fail to tell you it's a fenced in oversized dog run, that wasn't available for some reason while I was there. I felt like a caged animal. They continually asked what they could do to improve my mental state and I asked that they just let me go outside. But no. If you are there over a weekend, you are left with an arts and crafts person. No therapists on duty then. Although you are told you can voluntarily sign yourself out if you signed yourself in, you can not. After 24 hours I knew I wasn't receiving any treatment or care, so I asked to be discharged. They said I couldn't and would need to wait 48 hours. Then by the time it was 48 hours it was Saturday morning and they don't process discharges on weekends.
2015-11-09 08:52:41
The facility was nice enough and the people seem to be ok at their jobs. The fact is program only worked for a couple of weeks after it was completed. Also about 4 months later they suddenly had a very large bill that needed to be paid even though I had been paying as I went and was told at the end of the program that I didn't owe them anything. It seems to be a big scam. Not totally in that they actually have a decent program but the financial portion is nothing more than a scam! I am not pleased!!
2019-08-29 10:36:54
I was a patient for 2 weeks, and there was constant support, and warmth. I was admitted from the ER for SI, and was extremely terrified of the thought. I was in the adolescent unit, and all of us had similar issues. We were constantly occupied as patients, and given lots of food. Your child, or yourself would be well taken care of, in my opinion as I was treated well, and received lots of help. The only thing I didn't like was the doctor. I felt he was rude and didn't care. But that's what? One of 12 main focuses? A STRONG piece of advice, is to be very open and honest with your therapist, and doctor, and most importantly, yourself. I felt I left too early, for instance. Also, go to the outpatient group therapy sessions after you leave the hospital. Yeah, you feel this confidence when you get out, but I was very vulnerable. I went from having someone constantly there, helping me, to having pretty much no one. I hope this helped.
2017-07-03 06:03:05
Do not send you loved ones here. Worst experience of my life sending my son
2021-02-24 16:05:07
Oasis is the absolute worse run business I have ever seen. No one answers their phone, other than to pass you to someone else. No one returns phone calls. O one in finance sends claims in and it's been over 90 days. They advertise accepting Medicare and then to find out mid way through they DON'T. Oasis should not be in business with such incompetence. I strongly do NOT recommend Oasis!