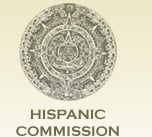 Nuestra Casa Recovery Home
1803 Broadway St, Fresno CA, 93721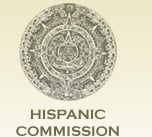 Description
The Fresno County Hispanic Commission on Alcohol and Drug Abuse Services, Inc. (formerly Fresno County Commission on Alcoholism for the Spanish speaking, 1977 through 1986) is a 501 © (3) nonprofit corporation governed by a nine (9) member Board of Directors. Administrative Offices are located at 1803 Broadway Street, Fresno, CA 93721.The Hispanic Commission is a one million dollar operation with the largest DUI program in Fresno County providing services in urban and rural areas, along with an adult (18yr.+) Men's Spanish Speaking 90-day Residential facility "Nuestra Casa Recovery Home." Both programs are licensed and certified by the Deptartment of Health Care Services (DHCS) in Sacramento to provide Alcohol and Drug Counseling services.The Commission was originally founded to provide information and referral services to the Spanish speaking population in Fresno County. Thus, in our growth and development, we have made our Alcohol and Drug Abuse Counseling services available to all English and Spanish speaking inividuals and their families.The history of the Commission began in the summer of 1977 wherein a group of concerned community members realized that there were no local services for Spanish speaking people suffering from alcoholism. A proposal was submitted to the Fresno Employment and Training Project Title VI, to establish an alcoholism drop-in center in the Fresno area. The contract was awarded and the Commission began to provide alcoholism information and referral services to the bilingual/bicultural and especially the Spanish speaking person seeking assistance.
Where can you find us?
Nuestra Casa Recovery Home
1803 Broadway St, Fresno CA, 93721
Reviews
2017-02-16 17:47:32
What can I say, we love ? our clients. We do the best to build and empower them with knowledge, information, and guidance.