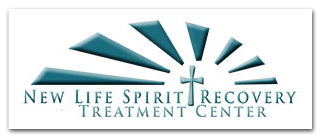 New Life Spirit Recovery Treatment Center
18652 Florida St, Huntington Beach CA, 92648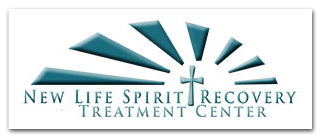 Description
At New Life, we've combined authentic Christianity within the framework of a professional, clinical rehab environment so we can offer a program that assures top-notch quality of care without compromising the integrity of God's truth. We believe that addiction is a systemic issue and requires treatment to occur physically, relationally, mentally, emotionally, practically and above all, spiritually.For over a decade, New Life Spirit Recovery has been committed to finding the best solutions at the most affordable costs to walk men and women out of bondage and into a lifestyle of freedom. We have proven, evidence-based programs in the area of substance addiction, codependence, and co-occurring disorders. These programs deal with the root issues that drive addictive behavior, not simply attempt to fix external behaviors.
Where can you find us?
New Life Spirit Recovery Treatment Center
18652 Florida St, Huntington Beach CA, 92648
Reviews
2019-07-31 22:58:44
My son is alive, recovered 100% and serving the Lord with all his heart, thanks to New Life Spirit Recovery. I have enough compliments and praise for this place to fill a book! From the 1st day my son arrived until the last day he left, he was treated with respect, dignity and love. With God's help, New Life Spirit Recovery saved my son's life! I would love to thank each and every person who selflessly gives of themselves every day at NLSR. Thank you for giving me my son back!!! I can never say enough!!!
2018-12-09 20:27:23
I never thought I'd experience a true miracle in my life but now I can say I have. This place helped my son get his life back and break free from his chains of addiction. This was the 3rd Rehab he has been to and like many I was very doubtful on him recovering from his addictions. I felt in my heart that he needed to be in a Christian environment and I was willing to make the sacrifice for him to be in their program. He stayed for his 60 day treatment with a wonderful group of counselors and mentors who genuinely cared for him and his recovery. He made many wonderful friends and he gave his heart to Jesus and was filled with the Holy Spirit. 7 months later I am still in awe of his dedication to his faith, family and sobriety. From start to finish the entire process was an awesome one and he/we felt so loved from everyone there. I couldn't recommend NLSR more highly. Thank you for all the blessings you gave to our family with our son's recovery.
2017-02-15 13:07:24
My family told me that I needed to either get help for my addiction to pain medication or to find another place to live. Not much of a choice ? I opted to find help and help I found at NLSR. I walked in the door knowing that I?d be off my pain meds from fibromyalgia, but I discovered that the pain I?d been carrying for over 40 years had me wrecked!! God plucked me out of the depths of despair, hopelessness and loneliness and placed me safely in the arms of loving leaders, strong brothers and sisters in Christ, who showed me God?s love. They took me by the hand and taught me that man is a 3-part being, explained my brokenness, unforgiveness, shame, guilt and anger keep me in bondage, then shared how to get to the root of issues, to identify lies I believed and replace them with the truth - - I AM A PRECIOUS CHILD OF GOD BORN ON PURPOSE FOR A PURPOSE.I was taking 10 different prescription meds before I came to NLSR, 7 when I walked in the door. I had been taking the majority of them in varying combinations and dosages for close to 15 years to treat my chronic myofascial pain syndrome and fibromyalgia. I?m down to 3; I never thought I?d be able to say that! Praise the Lord!Because of my hyper sensitivity to light and sound, among others, the first church service we attended was a trip! I thought I was gonna come out of my seat at the volume of the music ? good thing I had Kleenex in my purse so I could plug my ears! I certainly couldn?t stand during the entire time they played the music! Now, I?m singing, dancing, raising my hands and WORSHIPPING the King of Kings!I was raised in a Christian home and accepted Christ as my savior when I was 9. We went to church, Sunday school, fellowship, etc. every week, until I was about 18, but I had no idea how much I didn?t know the Bible! I was actually embarrassed at how little I know. Fortunately, GRACE is practiced here! I would not have considered myself a ?baby? Christian, but that?s what I am. I also didn?t know what it meant to have a real, personal relationship with Jesus Christ, although I thought I did.I have had low self-esteem all my life, finding success only in academics and athletics; I was often considered an overachiever. When it came to matters of the heart, however, I rarely felt acceptance, so when I received any amount of attention from men, I?d latch on. This longing for affection resulted in decades of ?love life? woes ? 2 failed marriages, many failed relationships and countless men. I always seemed to choose the ones with ?issues? that I thought I could fix. I was so broken that I allowed myself to be used, abused and taken advantage of, all in the name of love.Now, I feel the love of the Holy Spirit inside of me and I know my value in Christ ~ greater is He who is in me than he who is living in the world. I became a new woman in 90 days due to 1) my renewed relationship with and dependence on Jesus Christ, 2) my heart change ? from shame and guilt to forgiveness and grace, from self-doubt and insecurity to confidence and safety, and 3) my transformed mind - - from bondage to freedom!!? where the Spirit of the Lord is, there is freedom 2 Corinthians 3:17
2018-07-18 17:47:21
Finding New Life Spirit Recovery using Google was driven by necessity as self-help material, professional counseling and prayers had not fixed the situation and I was left on ?empty?. It was not my expectation to find myself in a 21 year old marriage twisted with the intense pain and ugliness of substance abuse. The day came as my spouse entered the third treatment center in 5 years, a highly recommended national center, when I acknowledged I was powerless to controlling this dynamic and I was slowly dying inside. Located in a different state, I first received understanding of the toxic family dynamics and my harmful enabling choices thru NLSR webinars. Subsequent events led to my spouse being an on-site client at NLSR for two months. I attended later for two weeks and experienced the most intensive, insightful counseling ever. For the addict and family, the desired result of no relapses after they have completed a treatment program is hoped for but often not the case. Evidence is everywhere that support for recovery is very important and again we found that in NLSR material and webinars. My desire to live again ?arrived? gradually and healing and recovery is a daily journey for both of us. Nine years ago when faced with entering treatment the first time, NLSR would probably not have been my spouse?s choice. I was in a mental state where I was not receptive to their material, either. In hindsight, we wish that we would have known about and been receptive to NLSR?s message earlier. We are grateful for their continuing influence in our lives.
2018-08-23 17:04:31
I arrived to New Life Spirit Recovery on Dec. 24, 2013. I was in the darkest time of my of life. I had relapsed too many times to count and felt that I had disqualified myself from any happiness or quality of life. I was without hope and wishing that my life would just stop. My brother and sister had heard from a friend about NLSR and they talked with me about giving it a try. When I finally agreed to go they put me on a plane to Orange County. With fear and anxiety I got on that plane to start my recovery process. Once I got off the plane, Tracy, the Admissions Counselor, met me at the airport. Tracy sensed my anxiety and was very quick to put it to rest and made me feel that I was at the right place at the right time.As I got settled into the program, initially I was feeling uncomfortable, but as the days went on, God was quickly getting a hold of my heart. It was not long before I was able to surrendered and receive His love and healing. As I went through the program I received new perspectives on what living life was all about and how to allow God to help me to deal with my life issues. I was a Christian for 25 years and I have to say that for the first time in my Christian life I was not only learning about God's Word, but also about His deep love and adoration for me.About half way through my program I began to feel a sense of hope that I was going to be able to overcome my addictions and be set free. It didn?t take God long to turn my hope into a reality! Half way into my program I was feeling love from God for the first time?and love for myself. After completing the program my life has been filled with more peace, joy and love than I have ever experienced in my life...and with that came a total release of my addictions. If you are looking for a miracle in your life, even if you have tried other programs and are without hope in your addiction, I would encourage you with ALL my heart to not give up and give NLSR a try!
2017-11-14 02:23:43
My Nephew is on the waiting list. Praying he gets in.
2016-04-28 23:35:44
HOPE. LOVE. HEALING. That is what I found at NLSR. I was desperate, completely broken and near death. When I arrived, I was treated with a love I didn't expect or understand at the time. But I was grateful and somehow I knew I was finally in the right place. I then began a transformation that is powerfully present in my life today. These folks understand the process required for true healing. Friends, there simply is no recovery from anything without Jesus Christ. I began an intricate journey here, tearing down my old belief system and becoming a new creation. Suddenly, everything in my life made sense! I have experienced redemption, renewal and restoration. Everything they do here WORKS! I pray if you are reading this and living in darkness, fear, regret and uncertainty, please open your heart to receive the blessing that awaits you and experience the freedom that I know is possible!