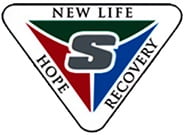 New Life Addiction Treatment Center
1497 SW Martin Downs Blvd, Palm City FL, 34990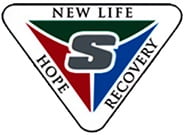 Description
New Life Addiction Treatment Center is a drug and alcohol rehab center dedicated Located in Palm City, Florida (FL), with many of its patients coming from the South Florida area. Treatment programs include addition to inpatient rehab, outpatient rehab, suboxone rehab, and dual diagnosis rehab among others. In addition to being New Life's medical director, Dr. Jose Toledo M.D. is a neurologist with extensive experience treating addiction and substance abuse as well as experience in clinical psychiatry. His private practice specializes in neurodiagnosis and drug addiction. Dr. Toledo and his staff ensure you will receive effective, compassionate care as well as top quality medical treatment to help you recover from drug, alcohol, or substance abuse.
Where can you find us?
New Life Addiction Treatment Center
1497 SW Martin Downs Blvd, Palm City FL, 34990
Reviews
2016-05-20 01:34:44
Okay, i went over everything i possible could think of with the phone Counselors i spoke to *Daily* for a week before arriving here. The web site clearly states *we make you feel like your at home and not like being in an institution*. Wow, SO So Wrong right there. You are walking into an institution, a guarded, 100% guided and never to be left alone institution with locked doors everywhere while being stripped of your cell, your car, your belongings your pocket contents your wallet and everything in it? etc. 100% and even your dignity and privacy, (the ONLY thing missing was the handcuffs). I am 56, a business/home etc. owner that MUST continue to operator my business with my cell or will loss my entire company it took 15 yrs to build. They don't tell you that you lose everything you have on you until you walk into their doors, they remove everything you have 100%, they even had lost my drivers Lic. some 22 yr old yahoo with a Mohawk took it to go make copies of it and my med ins cards, then never returned with it after 2 hours, i then started to complain about getting it back, i was told o, he has gone and went home for the weekend but will be back on Monday so no worries? WHAT >I SAID> releasing them and their staff 100% from any and all liabilities as well as the company and everyone there of any and all responsibility for anything bad that may ever happen, (yes, even a car accident while being transported daily in the youngsters cars). After being there for about 4-5 hours and learning of all this totally unacceptable terms, i decide to leave, now i have to drive 300 miles back home of which i did, only to learn i now have to go to Walmart's to replace all my personal belongings like Right guard, Hair Spray, $85.00 bottle of cologne which they took it all and never returned it. This place is for those folks that are in jail and are forced to make a deal with the courts to get clean. Not for someone like me, never in trouble with the law, went there under my own power and wish in seeking and asking for medical help to kick my pain killers safely. The phone people say nothing at all about any of this or their restrictions and to bad too, because i would have never went and i believe they know this. I told them what my situation was, my life needs and access to my personal cell was one of them for business reasons. I will make sure i share all my truthful experiences with you all so you really know what to expect from this place, instead of the smoke job they gave you (just to get you there) which has cost me 2 tanks of gas, about $125.00 worth of personal belongings i needed to replace that they kept as well as the time lost i spent setting this all up. All i needed was a safe and medical monitored 7-10 day detox from pain meds after having 4 heart attacks, i didn't want to chance it alone and i do have great ins. to cover it. I just wish they would lay out what is really going to be expected and happen to you when you go there. I am still very puzzled as to WHY they need to write down all my credit card numbers, pass codes and exp. dates?, as well as empty and go through my entire personal wallet? (and a 21 yr old black girl that no doubt has little to no education at all), when i asked her any questions at all, she replies only with *Well Basically*, over and over and over again when my questions were what am i signing now?, and had to sign over 10 pages of releases that each page included approx. 15+ different avenues of releasing them from this and that and everything on Gods Green earth that could go wrong. As I stated in the title, *NO WAY, NO THANKS & FORGET THAT. I will no doubt be looked at by these folks as being the bad guy here for writing this, but the truth is just that, the truth. My wife went ballistic when i called her and told her all that was happening, she insisted i leave that place immed. so is did.