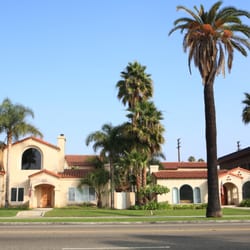 New Found Life
2211 E Ocean Blvd, Long Beach CA, 90803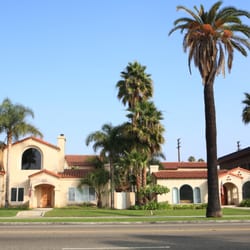 Description
Established in 1993, New Found Life is a gender specific, residential addiction treatment center for men and women recovering from the disease of alcoholism and drug addiction. We offer Primary Care, Extended Care and Residential Continuing Care. For 20 years New Found Life has provided cost-effective, individual care for patients, and support for families and children.At New Found Life, alcoholism and addiction are recognized as diseases and not as moral failures. Although chemical dependence is the primary diagnosis for all our residents, we offer a comprehensive, no-nonsense program of recovery that includes psychiatric care, individual and group counseling, life skills training, yoga classes, music therapy, spiritual composure, planned recreation, in house 12 step meetings and a growth schedule based on all aspects of recovery. Our program addresses the psychological, physical, social and spiritual needs of the individual. New Found Life's beautiful facility and comprehensive residential addiction treatment program is the right choice for individuals beginning a new life. A choice that offers hope and a future for the individual and their family. A choice we would make for our loved ones. By applying the tools New Found Life provides, one can build a strong foundation and learn how to continue the lifelong process of recovery. Recovery is possible, recovery is a beautiful thing.
Where can you find us?
New Found Life
2211 E Ocean Blvd, Long Beach CA, 90803
Reviews
2016-03-20 15:34:22
I went through New Found Life in 2007 and was appalled to see that they only had 1 star. NFL saved my life. I spent 5 months there where I learned how to live life without drugs. The staff is incredibly invested in the clients and goes above and beyond to help people recover. I highly recommend this program.
2015-11-07 06:40:00
What an amazing recovery home. I went though NFL coming up on 3 years ago and am still sober today. It took me numerous attempts to get clean but once I went into NFL my life changed. They taught me the life skills I needed to learn (like how to build a support group, be responsible, how to cook, clean, be a good friend, how to be honest, etc).I went to their after-care extended program (RCC) and could not have been more happy with this decision. While in RCC i solidified the life skills I was taught in the main house and am so glad I went.Each staff member goes out of their way to help each resident, they have built a family out of staff members and residence and I am so lucky to have NFL to call family.
2020-05-01 09:34:27
I attended NFL way back in the spring of 2000. I will never forget the night I arrived at the airport from Michigan thinking, wtf am I doing here. 20 years later not only am I still alive, but still married to the same woman with two wonderful children and a successful career. I could not have done it without the NFL. They gave me the tools necessary to not only survive, but thrive. My only regret is it took so long to say thanks. Life goes by fast, especially when you are finally living it. Thanks