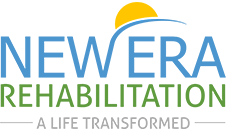 New Era Rehabilitation
311 East St, New Haven CT, 06511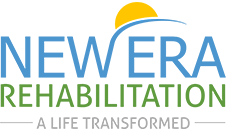 Description
New Era Rehabilitation Center Inc. is a private comprehensive substance abuse treatment facility that specializes in methadone maintenance. NERC was founded in 2002 by Drs. Ebenezer and Christina Kolade. The center is comprised of two facilities, located in Bridgeport and New Haven, Connecticut. NERC is licensed by the Connecticut Department of Public Health, the Center of Substance Abuse Treatment, and is accredited by the Joint Commission on Accreditation of Healthcare Organizations (JCAHO). The New Haven facility is accredited by the Commission on Accreditation of Rehabilitation Facilities (CARF).NERC is focused on providing patient-focused care that results in positive health outcomes and behavioral changes. The agency applies a proven, research-based medical approach in treating substance abuse while taking into consideration the needs and wants of the patients and their families. We are a family-orientated organization with family values, and we pride ourselves on treating our patients with respect, compassion, and fairness.
Where can you find us?
New Era Rehabilitation
311 East St, New Haven CT, 06511
Reviews
2017-07-26 10:28:59
An amazing place to be if in need to be free from the addiction lifestyles. Your treated like a person and not just another drug addict. Much respect for new era. They have completely changed my life for the best. Thank you!!!
2017-07-21 01:28:14
I cant believe,not 1 person has anything to say about this clinic,im thankful,I rather go here,than wonder how am I going to stop that viscous circle.god willing never again.
2019-05-06 00:18:52
To my knowledge this is the only methadone clinic in New Haven which does NOT use the less expensive Methadose Brand Name Generic methadone. Methadose is generally considered to be an inferior product both in the medical community and among addicts. This clinic uses cherry flavored Methadone Oral Concentrate made by Roxane Laboritories. This costs more, however, and I tend to agree with other addicts in the community that it is superior to the methadone dispensed in the other clinics in the New Haven area. The councilors here are all good people in my opinion and I've never had any problems with the staff. For those who are new to methadone and not transferring from another clinic, you will be started at 30mg/day (on your very first day) and increase 5mg/3 days until you reach 60mg/day, after which you must see the doctor again to increase. This clinic does not seem to have a set cap, the highest dose I've personally witnessed here 155mg/day. For those who transfer from another clinic you may generally keep earned bottles and your dose. Also it has recently been brought to my attention that this clinic also offers Buprenorphine (Suboxone, Subutex) treatment as well, for those looking for an alternative to methadone. Intake assessments are offered on Tuesday and Thursday morning only. It is advisable to come as early as possible as the Que to see the doctor can get somewhat long. The clinic's doctor is Ebenezer Kolade M.D.
2020-12-13 11:23:54
This place is great I been on at least 7 years now and they help me with my girl past away in February 2019 RIP Michelle Moynihan mis you, and they have real good conceluers that halp you my conceluer help me alot she the best Jess, thank you Jess and New Era for the support and I also go once a week. Is great