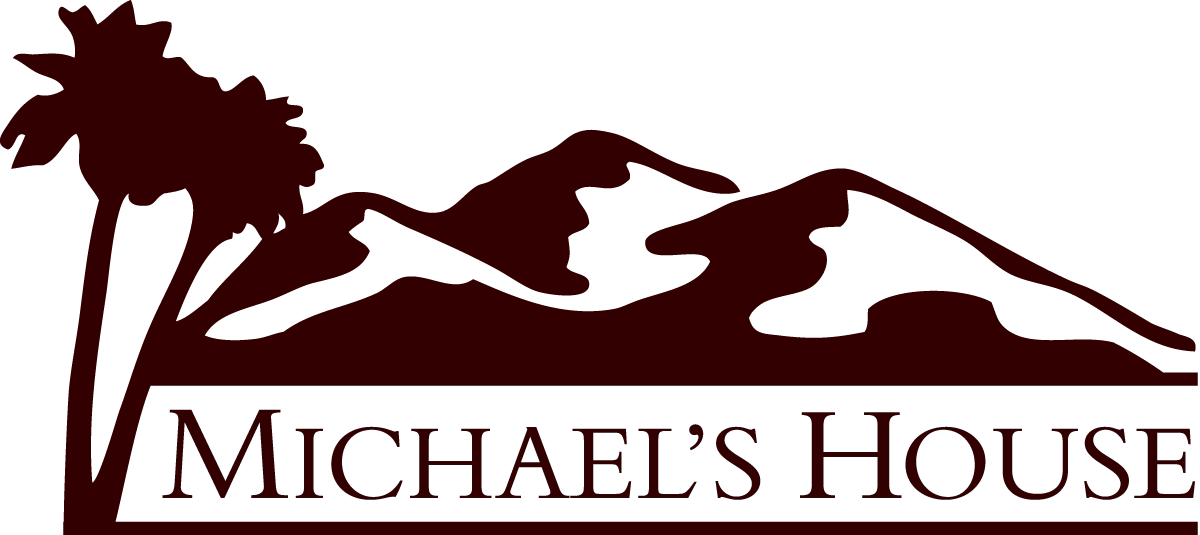 Michael's House Men's Center
1910 S Camino Real, Palm Springs CA, 92264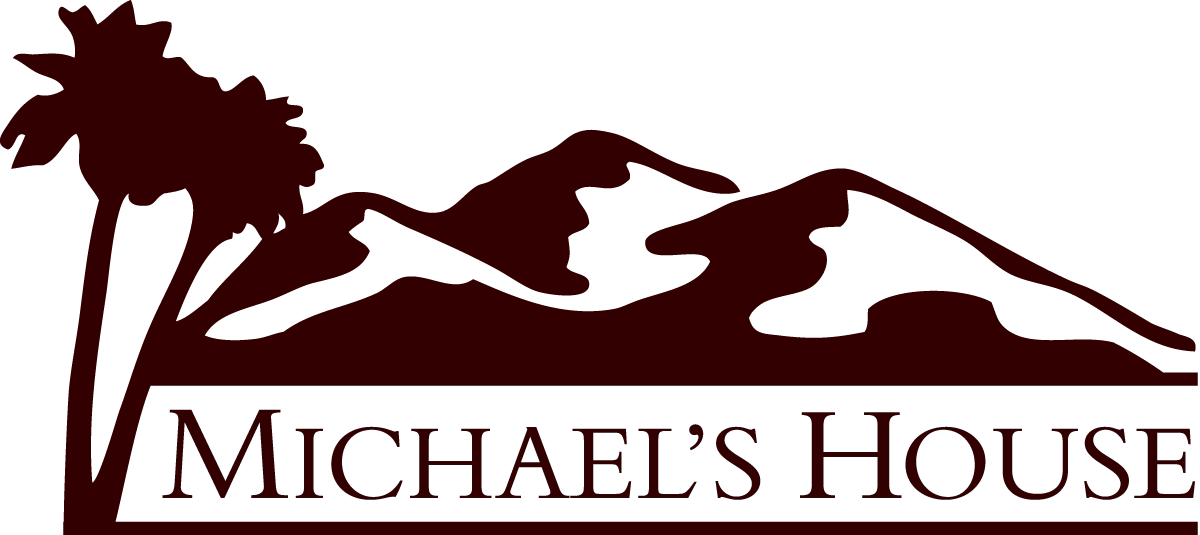 Description
Located in the foothills of the majestic San Jacinto Mountains in Palm Springs, California, Michael's House is fully equipped to partner with patients on the journey to recovery. By working with staff specially trained to handle co-occurring disorders, patients take a hands-on approach in the treatment process, which includes 12-Step principles, life skills classes and group and individual therapy. Using the Foundations model of integrated treatment, Michael's House provides a stellar clinical program designed to address the complete treatment needs of each individual. It also provides a number of recreational and therapeutic activities to enable patients to explore the emotional and spiritual aspects of recovery. Surrounded by a warm, rustic environment and a community of supportive professionals, patients can find a unique healing experience at Michael's House.
Where can you find us?
Michael's House Men's Center
1910 S Camino Real, Palm Springs CA, 92264
Reviews
2016-01-23 01:00:40
I just returned from the Michael's House family weekend. We have been through other family programs (and my son through other addiction treatment programs) and we thought they were fine. If you are reading this, you have probably felt he same helplessness we did until we came to spend the weekend with the Michael's House staff. I can't speak to the reviews regarding the program itself, but I know that what I have seen is an incredibly committed, experienced and caring group of people who are clearly working in this program based on a calling to their hearts. My family, including my son who was in the residential program and is now in the sober living/IOP program, felt completely supported, educated and understood. The program helped us to 'live' the tenants that we all knew from al-anon and other family programs. They made them real to us and, in the process, allowed our family to communicate in a way that we have not done in many years. I rarely write reviews, but I feel strongly that I would be doing a huge disservice to any family who is dealing with a family member in need to addiction/mental health treatment if I didn't include my impressions. This place is the real deal, and the people here care, support and nurture those who are there willing to do the sometimes painful, difficult work or getting their life back. I know that they have saved my son's life. He knows that they have saved his life. There is still much work to be done but, with their help, I know that he will continue to move forward and discover what happiness looks like. Before Michael's House that seemed an impossibility.
2017-03-07 03:02:37
27k for 30 days inpatient.Husband relapsed 3 hours out of this program.60 beds.No time to express self in group therapy due to large patient to staff ratio.Charlie, the staff set him up with IOP treatment and didn't even check to see if they took our insurance... plus it was in another city. Total waste of time.Chris the therapist persuaded my husband that I should not attend family weekend because he should 'focus on treatment' and not have any 'distractions'This place was described as a prison, that outings were not as promised and that treatment was ineffective.I would not recommend this place to anyone.I gave it an extra star for the fresh fruit. That's all my husband liked about this dump.
2017-12-23 23:38:45
DO NOT DO IT ! STAY AWAY AT ALL COSTS.I, like nearly all the rest of the clients (inmates) I was housed with, was lied to by the call center. Due to the nature of these lies I was forced to endure a severe episode of PTSD that was brought on by the lock down aspect of the stabilization unit, which oddly enough I had been told by the call center, was somewhere I would not be sent to as I arrived clean and sober for over a week.Upon arrival at the Mens Center, I was informed that the things I was promised while in stabilization, both of which were means to alleviate my PTSD - music and exercise, were things I needed to earn by working my way up their 'level system'. This system is used to decide who gets access to outside meetings and other eluded to activities. The result is an overall caste system that creates a competitive environment where things like getting a front seat in a van or a chance to do something as simple as go on a walk, is determined by seniority.I did my best to battle my way out of my anxiety, which I have to point out, I did not have prior to arriving there, all the while being subjected to snide comments by other residents (inmates) who were not happy with me being unhappy.A quick side note. During my brief stay at the Mens Unit, one client got into at least 3 verbal and 1 physical altercation with other residents, The staff solution was not to expel him, since that would cease the company receiving funds from his insurance company, but rather move him to another room - MINE !But I digress, I was in constant contact with my assigned therapist, all the while requesting contact with my outside therapist. For a host of reasons, that never materialized over the course of 5 days. During one of the group therapy sessions, led by above mentioned assigned therapist, I was verbally attacked by another client while the therapist sat silent, I walked out since I had no desire to go to jail over this person.Upon returning to the therapist, he disagreed with my concern that Michaels House was an emotionally and perhaps physically unsafe environment for me. When I requested to be released he said I would be 'ACA' - against clinical advice - and therefore, should I choose to leave, I would not be allowed to contact anyone to make advanced plans to return home. Basically, they would hand me my bags and possessions and close the gates behind me. I was basically forced to plan an escape, which I had to do in a whispered phone call to my wife since my one 10 minute phone call a week was not private !As a closing kicker, when I finally did leave, I was only given 3 days of medication - medication that I brought in with me ! I was told they would Fedex the remainder, but since I left on a Saturday, they could not guarantee that the package would arrive by Tuesday, How that is not medical malpractice, I'll never guess.Oh by the way, my wife dropped me off on a Saturday, on the following Monday, received a call from the call center inquiring as to my whereabouts. I can even imagine how terrifying that must have been ! His response - oh someone forgot to check a box !Bottom line - I was One Flew Over The Cuckoos Nested !!!!!!
2016-10-09 07:11:19
Not really sure how to rate this place. The staff was really great and accomodations were very comfortable. Oh and the food was always top of the line great.I saw people go through the stabilization center and come out in really good shape. Detoxed, happy and full of energy. Thing is, these were nearly all people in their early 20s. Other than me I think the oldest patient I saw was maybe 25 or so. Well - I'm a few generations beyond that. No one there I could relate to or even sit and talk to - so I spent my time there pretty isolated.At intake, I was told I would see a doctor for medical evaluation within 24 hours. I did and the doctor was clearly a very good one. Met with him every day I was there. I was also told I would meet with my assigned Rehab Counselor in a day, two max to get me started on my program. I had been off opiates almost 2 weeks so I was considered already detoxed and was told after a couple sessions to complete necessary stuff I would be transferred to the Men's Center. Probably in 2 or 3 days. That never happened.After being in the Stabilization center over a week, I still had not met with my Rehab Counselor except one brief time and that was because I fell and she was required to file a report. Also, my kids called her every day. They never spoke with her. Voice mails and emails were never returned. I never got the full indoctrinaton and wasn't given the books, notebook and other material the others received right away. Never went to any meetings. Basically, I spent nearly 8 days in my room laying on my bed with nothing to do but stare at a small digital clock.On my 8th day there I was automatically discharged because of a serious, non-related illness. They told me - and I understood - they are not a medical facility and not able to provide the medical care I needed. Also there were liability issues. This does make sense.Thing is - after I was discharged I had the chance to talk with a staff member I happened to really like. I was told that the 2nd day I was there they discussed me at staff and it was pretty much unanimous that their program was wrong for me and I would most likely never get on board with it. This seems to be the consistent opinion of staff members - but they kept me there anyway. I do wonder how long I would have just languished there if I hadn't got sick. After about two or three days I started to get a feeling they didn't want me there. That feeling got stronger every day, although no staff member or patient ever said a bad word to me. I could feel it. I was never included in any group activities.So - from what I saw I really would recommend the place if you're a young (in your 20s) healthy person. That seems to be where they do excel and are very successful.If you're a generation or more beyond that - I'd really give this place some serious 2nd thought. At a minimum, before you commit to registering - go there. Take a tour. See what the other patients are like and see if you're compatible with that age group. You may be glad you did before making your decision. I wish I had.