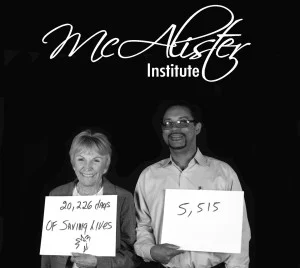 McAlister Institute
1400 N Johnson Ave, El Cajon CA, 92020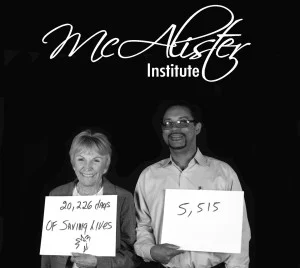 Description
As one of the largest and most experienced resources for individuals and families struggling with addiction, McAlister Institute provides high-quality, low-cost substance abuse treatment, drug intervention, and recovery support services to nearly 7,000 men, women, teens, and children throughout San Diego and Napa County. The result has been hundreds of thousands of individuals who have regained their lives, their families, and their futures. McAlister Institute offers 25 programs that represent a complete continuum of care for the prevention and treatment of alcoholism and drug addiction. From pregnant women and troubled teens to ex-offenders, homeless men, monolingual Spanish speakers, and co-occurring individuals, each program is built on more than 35 years of experience in alcohol and other drug services and has been tailored to meet the needs of individuals, families, and communities that have been affected by substance abuse.
Where can you find us?
McAlister Institute
1400 N Johnson Ave, El Cajon CA, 92020
Reviews
2017-08-05 18:21:30
it changed my life, i gave birth to my beautiful daughter at kiva and because of them she was born sober...
2019-07-11 15:55:00
I was better than the 2011 through March 2012 I learned a lot about drugs and what they really do to your body and to you the counselors there are amazing women that have been there themselves I made a lot of wonderful friends that are my sisters to this day I would recommend going there to anyone who is wanting to get sober I went cuz I lost my kids but is the best thing I ever did
2017-07-28 07:21:09
This place helped me to have a better life...as long as want to change your life for the better this is the place to be. They welcome women with children and help you with parenting and help you find resources that are best for you needs. Give it a chance
2018-01-08 14:08:54
although i had to stay at kiva for 6 months, they helped me get my son back quickly. he spent 4 months there with me.
2019-04-10 10:11:44
KIVA helped me get my daughters back, thankS! my clean date is 5/09/13 thanks for the tools staff taught ive been clean since then, and just for today i wont use!!!! Thank god for Mcalister
2019-03-18 08:15:21
A picture of my daughter and I still hangs in ms Marcia's office. Best experience of my life.
2019-11-20 19:29:13
I made some good friends while at Kiva. I was there for five months and learned a lot while there.
2019-03-24 17:47:31
I am very grateful for Kiva me and my son are sooo thankful for all the many blessing being here at Kiva has brought me. Kiva has saved our lives and many others. THANKYOU GENE AND ALL OF YOUR STAFF WE LOVE YOU!!!!!
2021-04-25 02:13:34
Mi hijo de 14 años esta usando drogas y alcohol, el esta muy rebelde. Podria ayudarme con el. Tiene medical
2021-11-02 22:43:58
I fell that I need to detox