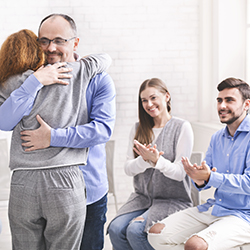 McAlister Institute for Trt Educ
4690 Genesee Avenue, San Diego CA, 92117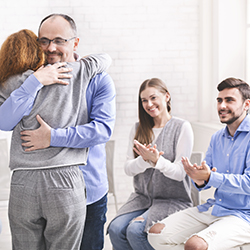 Description
McAlister Institute for Trt Educ ((MITE)/North Central Teen Recovery Ctr) located at 4690 Genesee Avenue, San Diego, CA 92117, United States is a drug treatment program providing substance abuse treatment and detoxification with outpatient care. Adolecents or teens are supported for this California drug rehab center. Self payment is accepted.
Where can you find us?
McAlister Institute for Trt Educ
4690 Genesee Avenue, San Diego CA, 92117
Reviews
2020-11-12 18:38:07
Contact your local FBI and the San Diego FBI if you have been solicited.POLICE WON'T HELP - 2 Serial bully women and one of their exhusband's wealthy software company are calling up CEOs and companies to bully a woman and the community around her. Evidence in two text messages with two of the bullies. Saying bad things not a crime.Please pass this on to your Corporate office and to businesses nearby as we cannot reach all of them. This case and evidence has been submitted to the San Diego FBI with the help of House of Representative Duncan Hunter's office in a Congressional Inquiry asking the FBI to investigate. This has yet to be taken seriously and unfortunately the House of Representatives does not have jurisdiction over the FBI. If you have been solicited and believe this behavior can cause the death of this woman or the accidental death of those around her; or is a civil rights violation of this woman and the community around her as the result of the unsupervised protest of large groups of people coming in from all over into the community, which is also contrary to the purpose of this semi community shutdown period; please submit information directly to the LOCAL San Diego FBI online. It is believed these people are meaning to harm this woman as they send people to her home asking people to block and charge their cars at this woman while she is driving. People are coming through this neighborhood and are waiting near or in front of this woman's house. Some may view this as a viral threat bringing an increased amount of potential viral carriers into the community. These areas are the responsibility of the FBI. Messages left with the National FBI call center may or may not be sent to the local site however you can submit to both. To ensure that you have been heard contact the Office of Inspector General 202-514- 3435 who does have authority and does oversee the FBI and can pressure them to open the case that is already sitting on their desk waiting to be investigated. An official complaint has already been made here. It is ideal to let them know the House of Representatives has been involved. Government resources suggest also making a complaint to the U.S.Attorney General 1800-544-1106 and to the White House online. All information given online and by phone can be done anonymously. Thank you for your time.FORWARD:Dear Management Team,We are so sorry to bother you about this. But if you find this to be true from connections or your workers have been solicited particularly from the San Marcos, Carlsbad and Encinitas locations in San Diego, please share this with your other companies and any newly hired worker across San Diego and the United States, and even globally as these people are calling outside the San Diego area and outside the country.They are creating a "gang of companies" telling an untrue made up story, and using their connections to crank call her kids. There are people in this community who are watching these companies come into their area to stalk this lady and are scared. So we are praying for a miracle. We are looking for someone to stand up against this company. The bullies themselves are not bright, but the people who stand behind them are. These two serial bully will only 'pick' on one victim at a time as they are aware if they bully more than victim, this may allow others to speak up against them. Long term news exposure will keep this bullying group powerless.It is believed if this woman were to move, these people would and could replicate the mobbing/stalking phenomena to the new location while choosing a new target locally to victimize.If they call you, they will ask you to provide poor service or to bully this woman. If they can't get through to you directly, they may try to contact another worker within your company. Most likely they will not target someone who is not local as they need to have someone close by in order to make their story more believable.The following evidence, even better with this message has been a 100 percent effective in stopping this mobbing/stalking phenomena. The problem is that this company continues to tell this false story newer companies even when they have lost the support from their older ones by sharing this information.======To the community,**If you have been called by these people or somehow have been involved, please make a San Diego FBI report by searching for the San Diego LOCAL FBI online and do an online "Submit a Tip" - even if it is anonymous. Your message may or may not get to the local San Diego FBI if you submit through a National FBI call site, however you can send information to both. This can also be done anonymously where an FBI Tip can be made online by taking a laptop to a different location i.e. coffee shop, such that your IP address cannot be traced to your home, and do not give your name in your tip.If you notice strange things going on in your area as a result of this contact the FBI in your city and the local police.Witnesses to the bullying want nothing to do with this situation as the bullies live within a reachable distance. The police won't do anything unless things turn physical. ONLY if you have been solicited by these people, you can ask the San Marcos Sheriff's Department why they won't investigate this issue. They will tell you that saying bad things about a person is not a crime. In the past year these people already called hundreds of companies to be involved with stalking, bullying and mobbing.Tell the Local FBI your story as you know it. This is mass harassment and creates an unsafe environment. It is important to give the information that they are asking the public to do which is mobbing and stalking.There are many books on this phenomena if you google "Mobbing."There has been a situation where a tall, large white male and a small mixed asian lady, both parents, and possibly accompanied by a third tinier asian lady, have created a heart-felt hate story to anger individuals and their friends in order to bully a woman whose children attend one of our local San Diego North County schools since 2012. A fourth small white woman, was also involved but moved from this school. The driving force of this group is from (2) two of the women, believed to be serial bullies, who have managed to keep the loyalty of the other two parents in their group. They are giving out the bullied woman's picture as well as the make of her car information. Keep in mind that their target may change in the future to a different woman or man. They may continue doing this for the next few years to come.They are lying to the ex-husband(or soon to be ex-husband)/and their friends, and their friends' friends, etc. They are their main supporters. The ex-husband is part of a big computer software company. No one on their end has asked for the other side of the story but only assume the bullies' story to be true.They are known to not be truthful as evidence is contained in two (2) detailed, and long sets of messages texted between the bullied woman and two members of this bullying group that contradicts their story. NONE of the bully group supporters know what is in these messages including the exhusband.One of the messages can be viewed here. It discusses the victim asking one serial bully why she hung around people (ones accusing her) who made her cry; gave her dirty looks; that their kid kicked her kid in the stomach and didn't do anything about it. The bully admitted this was true. It discusses how the victim and bully were friends for the year and the bully suddenly dropped their friendship at the end of the year. It also discusses later on that the bully and her other friends started making up stories about the victim in the school community and the victim said she wanted nothing to do with them.https://m.facebook.com/profile.php?id=100011656546654If you have trouble opening the link, type in the google search: "Mallory Snow Facebook Anchorage Alaska," click on the first "Mallory Snow Profiles/Facebook" link, scroll down to the approximately 9th or possibly earlier/later picture of a purplish/white wintry scene of a lake and open. Or do a Facebook search on your profile site.They have since moved from this community and found BRAND NEW connections with individuals in the surrounding areas to rally people to come bully this woman, and encourage stalking behaviors from people in order to "keep an eye" on this woman from causing "trouble" at the school. They are also now asking these same companies to look for work from the neighbors on her street. They may ask people to work at places where she eats, shops, etc.Many have behaved badly without asking for the woman's side of the story or evidence; without seeing any of the behaviors claimed by these three individuals; and without knowing anything about the woman at all. If one is to come across this group of people, it is suggested to advise this group to seek a restraining order legally, instead of offering to help them bully this mother as they are skilled at preying on the sympathy of the public. The bullies will lie even when caught in a lie, and play on the sympathetic ear's belief in friendship in order to manipulate people to do their bidding.Let the exhusband's company know that they should try talk to this victimized woman and her husband like grown ups and get the other side of the story first, before they try to rally the community against her. They are representing their company and should try to do so with integrity.These people are calling also calling up CEOs. If you find this to be true please share this with your brother/sister companies throughout the United States and globally as these people are calling outside of the San Diego area and out of country. If you are part of a company, share this with your workers and every new worker that comes on board.If you are on the receiving end of this message please look to your left and right and share this with any business, apartment, or home next door and ask them to pass the information down. Please share with all residents in your apartment complex/neighborhood on your street. And finally, feel free to share with your customers/workers, businesses in your plaza/street, and encourage people/friends to share with their own company CEOs. If you find this to be true, we would appreciate if your friends are able to speak to the businesses around their own work place. We are hoping to educate everyone about the mobbing and gangstalking that is taking place in North County San Diego.If you bump into someone such as a delivery truck worker who has not heard the story and doesn't know the truth, tell them this version of the story if you feel comfortable and are not in any safety risk. Many have been asked to not read these messages and may feel obligated to not read them or to listen to you. When you share this, it is HIGHLY suggested to start off as, "The police won't help this woman so I am sharing this with you." Thank you.OPTIONS/SUGGESTIONS/POINTS TO THINK ABOUT:1) Instead of stalking and bullying, those concerned can get their friends together and offer to pick a random week and accompany any member of this serial bullying group for 7 days to observe any interactions between this group and this woman. Concerned individuals can continue to pick another 7 days over and over again at random times. What they will find is that the incidences that this group claims against this woman would be zero (0) for that week and every week that their interactions are observed, and they would be caught in their lie. This is a logical solution and option.2) If bad actions are encouraged by a person/group even when the story sounds "justified," what kind of moral intent does one think this person/group truly has?3) Recommend that these people hire a body guard to 24/7 as they can afford it and be "camera ready" - keeping in mind that people should "see things for themselves" before they bully or stalk an individual they don't know and who claims their story to be untrue.If they are seeking help from your community, one should ask the question, "why are they not seeking help from all individuals in their own immediate community? And why is it so necessary to seek help from areas located communities away or even further?" The answer: They are looking for everyone and anyone to mob this individual because they are losing local support.It is not encouraged to treat the children of this bully group poorly, as the children are innocent victims of their parents' behavior. It is best to emotionally support and guide these children where possible. The same should be given to all children as they are our next generation.Below are part of articles related to this situation as well as the links for reference.This phenomena is one that perhaps not many are aware of. That is the existence of the serial bullying/serial gang bullying and mobbing. But first of all, what is a serial bully? There is the physically aggressive and the non-physically aggressive serial bully. We will talk about the non-physical type here. This video shows not exactly the same, but is very similar to the effects of a serial bully. A Verizon employee talks about bullying from bosses who have mental pathology.1). https://www.youtube.com/watch?v=bid5DK97rq8Neal Dias at NPC, 10/15/2012 www.youtube.com Neal Dias, Verizon-displaced bullied target, supports WBI, Healthy Workplace Bill, and Freedom From Workplace Bullies Week, National Press Club, Oct. 15, 2012. Tells ... A serial bully is an individual who bullies and has a history of targeting an person through methods of bullying that is difficult to prove. For example, dirty looks, gossiping and spreading rumors. Serial bullies enjoy pitting people against each other. The serial bully takes this bullying to the next level as they will constantly, and incessantly go after a particular 'target,' at times regardless of the consequences. They will not stop until that individual has a breakdown or leaves the establishment. When that individual breaks down or leaves the establishment, they will select the next target person.Serial bullies are not to be mistaken for serial killers. This type of serial bully operates and stays below radar level while engaging in anti-social behaviors. That is, they do not wish to be involved with the law or with the police and often times wish to keep a very good appearance to the public. They are masters of blending in with people and can look pleasing to a group of persons they are trying to impress. It is the first person who sees past this facade who will receive the wrath of the serial bully. The serial bully fears being exposed and targeting the one individual is their way of neutralizing them. They will work on one individual at a time. They will have difficulty to keep from targeting the individual even when there are 'healthier' avenue options.Tim Field is the leader in studying the serial bully in the UK and primarily those in the workforce. From his studies he found that 1 out of 31 individuals is a particular kind of bully. See the attached links. He states that although he studied these individuals in the work place, this could happen anywhere in the community. Many current magazines or news articles will reference Tim Field's work. A serial bully can have a personality disorder or is an actual sociopath. As one article states below that 1out of 26 persons is a sociopath.Many people are surprised to find that adults too can be bullies. When a serial bully gets their friends to gang up on an individual and involves more than just two people, this becomes a gang bullying group. As another article states below, co-workers who realize there is a bully in their midst may also join in the bullying tactics so they do not become a target themselves. For example, direct neighbors of the serial bully may join the bullying group such that they do not become a target.This is possibly a rising trend in our society. It has historical roots, as we all know the infamous Salem Witch Trials where a group of young girls claimed to be plagued by the devil and pointed out 'devil worshippers.' Their power was generated from the people using their fear which resulted in mobbing.In conclusion, it is important to understand, that in order to not be part of a mobbing crowd, it is best to judge a situation with your own eyes without the influence of what a group might say. Or, to hear all sides of the story before sending that individual 'to the stake' so to speak, as it should be in any court system. When given the opportunity to hear people's stories, one may be shocked to find that there is clear evidence that an individual is indeed being gang mobbed.How does one protect themselves from serial bullying themselves? It would be beneficial for the community to band together not against the bullies themselves per se, but more to band together as a community from participating in bullying behaviors.2). http://bullyonline.org/index.php/bullies/5-serial-bullySerial Bully bullyonline.org "Serial Bully" is a term that Tim Field coined to describe the character he realised was behind the majority of cases that came to his attention when he ran the UK ...Click the "continue reading" button in each section to open up the link with more information.Serial Bully "Serial Bully" is a term that Tim Field coined to describe the character he realised was behind the majority of cases that came to his attention when he ran the UK National Workplace Bullying Advice Line between 1996 and 2004. Callers described similar character traits, patterns of behaviour and events indicating that, in a given workplace, there was usually one person responsible for the bullying, for whom bullying was a modus operandi.Tim observed that when one target left the bully's environment, the bully would then focus their obnoxious behaviour on someone else; the new target would eventually leave and another would unwittingly take their place, hence the term "serial bully". Tim's ground-breaking insights and their value to society are recognised by the Tim Field Foundation, which is grateful for the privilege of preserving, refining and building upon Tim Field's original work.Introduction A serial bully could be anyone. They are attracted to positions of authority and trust, but that does not mean that everyone in such a position is a serial bully. Also, not every serial bully is in a position of authority or trust. They cannot be identified by their status, but by their conduct.(These illustrations alternately use masculine and feminine pronouns; A serial bully could equally be male or female.) This is a person who mercilessly mistreats one person after another, but whose depravity appears to be constrained by the understanding that he has to appear to behave decently if he is to blend in with civilised people. Rather than using physical violence, he abuses people with methods that are harder for onlookers to recognise such as abusing the authority that comes with his job, emotional blackmail, malicious gossip and one-on-one confrontations when there are no witnesses.He is able to manipulate others' emotions and perceptions, and does so to get what he wants. He has to impress those whom he thinks will help him maintain or advance his status, and these are likely, at least initially, to perceive him as smooth, charming, accomplished, charismatic and authoritative, and worthy of support, respect and deference. He may gain their respect by exaggerating his achievements and by trying to mimic the behaviour of respectable people. Some onlookers seem to maintain their positive first impression indefinitely, but some only appear to do so because they are frightened of not doing. Others, whom he never thought he had to please, may soon come to regard him as grossly incompetent, deceitful, insensitive, unintelligent, aggressive, ruthless and completely unaware of or indifferent to the effect of his behaviour. These people, the first to see through the charisma, are those he is most likely to pick on, focusing the worst of his aggression on one person at a time. The serial bully feels threatened by colleagues with competence, integrity and popularity, and sooner or later he picks one out and projects onto them his own inadequacy and incompetence. Using unwarranted criticism and threats, he controls them and subjugates them, without a thought for the contribution they make to the organisation, or their self esteem, self confidence, loyalty or their health. Sooner or later this person - the bully's "target" - realises that they are not being "managed", "mentored", "developed" or "investigated", but "bullied", and they start to show signs of intolerance. When this becomes apparent to the bully, sensing that the target might complain to a higher authority and expose his misconduct, he neutralises the target by isolating them and destroying their credibility and reputation among decision-makers and peers, and then putting them out of the picture through dismissal, forced resignation or even early retirement. Once the target has gone, within about two weeks, the bully's focus turns to someone else and the cycle starts again.3). http://www.overcomebullying.org/mobbing.htmlWorkplace Mobbing Mobbing is an Extreme Form of Workplace Bullying that Devastates the Lives of Targets In the early 1980s, a Swedish psychologist, Prof. Heinz Leymann, identified a grave threat to health and safety in what appear to be the healthiest, safest workplaces in the world. German was Leymann's first language, Swedish his second, but he labeled the distinct menace he had found with an English word: mobbing. - Professor Kenneth Westhues, University of Waterloo At the Mercy of the Mob: A Summary of Research on Workplace Mobbing The word "mobbing" was used by Professor Heinz Leymann, PhD, MD sci, to describe a phenomenon he encountered while researching the social dynamics of the workplace."Psychological terror or mobbing in working life involves hostile and unethical communication which is directed in a systematic manner by one or more individuals, mainly toward one individual, who, due to mobbing, is pushed into a helpless and defenseless position and held there by means of continuing mobbing activities.These actions occur on a very frequent basis (statistical definition: at least once a week) and over a long period of time (statistical definition: at least six months´ duration). Because of the high frequency and long duration of hostile behavior, this maltreatment results in considerable mental, psychosomatic and social misery. Thus, the definition does not focus too much on the activities themselves, but rather on the heavy mental strain.In other words, the distinction between "conflict" and "mobbing", to emphasize the concept again, does not focus on what is done or how it is done, but rather on the frequency and duration of whatever is done. The scientific definition of the term mobbing thus refers to a social interaction, through which one individual (seldom more than one) is attacked by one or more (seldom more than four) individuals on almost a daily basis and for periods of many months, forcing the person into an almost helpless position with a potentially high risk of expulsion."Not infrequently, mobbing spelled the end of the target's career, marriage, health, and livelihood.Some of the worst cases of mobbing go on for much longer periods of time and can actually continue for many years causing severe, sometimes irreparable psychological, emotional and physical health damage. In the worst cases this abuse has lead to suicide (see bullycide) and even incidents of workplace violence. "Not infrequently, mobbing spelled the end of the target's career, marriage, health, and livelihood. From a study of circumstances surrounding suicides in Sweden, Leymann estimated that about twelve percent of people who take their own lives have recently been mobbed at work." Kenneth Westhues, Professor of Sociology at the University of Waterloo in Canada, has spent many years researching the mobbing phenomenon and has written several books and articles on the subject.In his article At the Mercy of the Mob: A Summary of Research on Workplace Mobbing Prof. Westhues says, "Mobbing can be understood as the stressor to beat all stressors. It is an impassioned, collective campaign by co-workers to exclude, punish, and humiliate a targeted worker.Initiated most often by a person in a position of power or influence, mobbing is a desperate urge to crush and eliminate the target. The urge travels through the workplace like a virus, infecting one person after another. The target comes to be viewed as absolutely abhorrent, with no redeeming qualities, outside the circle of acceptance and respectability, deserving only of contempt.As the campaign proceeds, a steadily larger range of hostile ploys and communications comes to be seen as legitimate."Bullies are very good at convincing others, including coworkers and managers, that the victim deserves the abuse that they are subjected to. As the attacks continue day in and day out the target begins to be worn down and eventually will make a mistake. Perhaps they will have an emotional outburst and lash back at the bully. This is stereotypical in mobbing cases and this incident will be used to turn the tables on the target as the bully will loudly proclaim that this proves that the target is the real troublemaker. This often gives management, who have done nothing about the bullying, the opportunity to bring formal disciplinary measures against the target and the victim winds up being the one who is punished. This adds insult to injury as the mobbing continues to escalate out of control, especially once managers have gotten onboard with the abuse and have sided with the bully.5). https://www.psychologytoday.com/blog/the-winner-effect/201207/why-do-decent-people-bullyWhy Do Decent People Bully? What happened to Karen Klein? The bullying by a group of teenage schoolchildren of a 68-year-old bus monitor names Karen Klein in New York State reached international prominence after its YouTube posting and led to widespread disgust at the teenagers' behavior. Several of the children expressed apparently genuine remorse afterwards. But why do they behave in this way? The great social psychologist Leon Festinger proposed a theory of cognitive dissonance which proposed that we are powerfully motivated to maintain consistency in our thoughts, feelings and actions—in other words to minimize conflict among them. Brain imaging studies have shown the networks involved in sorting out such conflicts [i].This is the logic of cognitive dissonance – that strange need to keep the ego reassured that what is being done is all right and proper and above all consistent. This is, of course, how bullies work. They pick a victim. They then choose someone in the group who has no strong feelings about the victim—maybe they even like them. The bully then gets that person to do some small tease—something which on its own is trivial, perhaps even mildly funny—like a relatively harmless comment directed at Karen Klein. Cognitive dissonance means that they will find it hard to say no when the bully escalates and—implicitly or explicitly—asks them to do something a little bit less innocent, like the more hurtful comments in the escalating abuse of Karen Klein. The dissonance conflict detectors respond in this sort of way: 'I'm a good person, but I am doing this to them—ergo, they must be a bad person deserving of this. ' And so we see spiraling situations where more and more people in a group are manipulated by the bully into harassing and mobbing the poor victim—as we saw on that school bus. Most of these children in other circumstances would likely be decent people but unbeknown to them, the bully-leaders had injected conflict into their inconsistency-hating minds, forcing them desperately to balance out the conflict in the only way it can—by concluding that the victim is deserving of all they are getting.6). http://psychcentral.com/blog/archives/2013/12/28/bullying-at-work-workplace-mobbing-is-on-the-rise/ Bullying at Work: Workplace Mobbing is on the Rise | World ... psychcentral.com Mobbing is "bullying on steroids," a horrifying new trend whereby a bully enlists co-workers to collude in a relentless campaign of psychological ...Bullying at Work: Workplace Mobbing is on the Rise By Sophie Henshaw, DPsychMobbing is "bullying on steroids," a horrifying new trend whereby a bully enlists co-workers to collude in a relentless campaign of psychological terror against a hapless target. Targets are usually anyone who is "different" from the organizational norm. Usually victims are competent, educated, resilient, outspoken, challenge the status quo, are more empathic or attractive and tend to be women, aged 32 to 55. Targets also can be racially different or part of a minority group. The target receives ridicule, humiliation, and eventually, removal from the workplace. It leaves the victim reeling with no idea what happened or why. It takes away a person's safety in the world, dignity, identity and belonging and damages his or her mental and physical health. The effects also radiate outward toward the target's partner, family, friends and even community.Because an employee is being targeted and criticized, he or she may be seen as a "troublemaker" by others and thus be ignored and isolated by otherwise OK people. Former allies can thus turn against him and he is left socially isolated. They think: "well, he's being criticized by management, there must be something wrong with him and I don't want to be tarred by the same brush!"Gossip and innuendo spread behind closed doors before the target is aware of what's happening, as previously loyal co-workers are enlisted to provide personal information that substantiates damaging rumors. Often the person instigating the mobbing is emotionally immature and threatened in some way by the target. People with personality disorders often employed tactics such as "splitting," which pits members of a team against each other in order to exact revenge against a perceived slight or insult by the target.7). https://www.linkedin.com/pulse/mobbing-bullying-other-nastiness-terry-howardMobbing, bullying and other nastiness!The following post, slightly edited, is a follow up to the previous one, "Letter to the college student." Not only does it address bullying and mobbing in the workplace, it extends to cover such behaviors on college campuses. The reader is urged to read and reread this one carefully, and make it the focal point of a small group discussion in the home, at work or on campus, perhaps during a future fraternity meeting or as a case study during a class in the school of business. -Editor --------------------------------------------------------------------------------------------- Psssst, hey reader! Got a second? Can I get you to join me as an invisible partner as I replay my conversation with "Pat?" C'mon, just hop into my pickup truck and we'll head to my favorite coffee shop. Along the way I'll provide some context. That way you'll fully appreciate my conversation with Pat. I promise not to take too much of your time. Now what I need for you to do, reader, is to reflect on all the nerve wracking stuff that's sweeping the globe these days; acts of terrorism, reports of hateful behaviors on college campuses, hazing, sexual violence against women, gang warfare, cyberbullying...and the list goes on. Hold those thoughts for now. Turning now to "Pat," who stopped me in a hallway a while back. Pat's facial expression was covered with anguish. Normally when I smile at someone, I expect a smile in return. This time, however, it became clear right away that would not happen during this unanticipated hallway stop with Pat."Can we step into a vacant conference room just around the corner?" Pat asked me, eyes darting nervously up and down the hallway and over my shoulder. Clearly, Pat did not want to be seen huddling with me, I suspect because of all the attention my articles and workshops on eradicating workplace bullying had been getting at the time."Terry, I was about to send you an e-mail after reading you last column. I'm still recovering from a devastating recent experience and it has been tough, really tough for me." Pat proceeded, describing how giving presentations and presenting alternative positions in the organization have become painful experiences for many. "There's this tendency to shoot the messenger, and the attacks are getting more personal, which has the effect of leaving the presenter with no desire to ever want to present again." During the typical presentation, Pat explained, one person in the audience would start asking pointed off-the-wall questions. Others would then quickly chime in, putting the presenter in a helpless and defenseless position. And it would get worse from there. "Given a choice, I'd never want to place myself in that position again, ever! My supervisor was not present during my last presentation but the next level was, and they either sat back and watched or joined in with the rest of them. It was sickening." And the most hurtful thing was that some of these same people who treated me so badly during the meeting afterwards smiled in face as if nothing happened. I lost all respect for them.""Sounds to me, Pat, like you've been mobbed," I said, an assertion met with a blank stare. "The one that cut open the "wound" that leads others to join in on the attack is the "vicarious bully," or the "serial bully" who has a sordid history of going after anyone he or she sees as threat "So what is "mobbing?" Simply put, it is when a group of people verbally attacks a target in an attempt to undermine their credibility and, often, to drive them away. Like a pack of wolves, once the mob "smells blood," they move in for the kill, the feeding frenzy. Targets leave the experience demoralized and may even seriously doubt his or her personal safety. The other side of the danger is that others who may not be the target may retreat into silence rather than risk being treated in a similar way.The late author Tim Fields knew a thing or two about mobbing. His groundbreaking book — Bully In Sight, How to predict, resist, challenge and combat workplace bullying! — is internationally recognized as the premier book on bullying. Fields, who was based in the United Kingdom, pointed out that "mobbing" is preferred to "bullying" in continental Europe and occurs in those situations where a target is selected and bullied, or mobbed, by a group of people rather than by one individual. Fields says that every mob has a ringleader, or "serial bully," as some like to describe this personality."If this ringleader is an extrovert, it will be obvious who is coercing others into mobbing the selected target," he writes. "This person is typically the shouter and screamer and thus is easily identifiable."If the ringleader is an introvert, Fields suggests that the person is likely to be in the background coercing and manipulating the mayhem, getting group members to mob the selected target. "Introvert ringleaders are much more dangerous than extrovert ringleaders," Fields writes.What does it mobbing look like? It is intentional shouting, biting sarcasm, snide and cutting remarks, constant interruptions, vicious attacks on the data presented, etc., that can be debilitating. And on the subtle side, it ranges from publicly pointing out the trivial stuff — a typo, comma splice here and there — to rushing the person to finish while conspicuously clock watching, "icing the person," all with malicious intent. In combination with rolling eyes, glaring, engaging in "side" conversations, doing e-mail, etc., the impact can be humiliating. Taken alone, any one of these behaviors may be annoying, uncivilized and despicable, and even tolerable at times. However, it is when they happen continuously, purposefully and in many variations, that they can become psychologically injurious to the target.On the college campus it usually takes the form of vandalizing property with offensive comments, graffiti, threats and taunts, most likely done by a group. It can also manifest in the classroom but tends to be more subtle.Unlike physical domestic violence where the evidence can be clear — bumps, bruises, cut lips and black eyes — mobbing "violence" gets inflicted on the target's psyche, shattering his or her confidence, undercutting professional credibility and reducing the person's productivity. Here the injury is largely invisible, does not heal as fast and the scars tend to be permanent. Most targets of mobbing - in the workplace or on the campus - can recall with relative ease their experiences of many years ago. So what compels others to join in the mobbing? First, there's the "vulturing phenomenon." Similar to what happens after one or two lions manage to snag a wildebeest, the smell of blood attracts hyenas while vultures circle above ready to move in on the carcass.8) Regarding Gang Bullying: http://www.cbsnews.com/news/understanding-the-characteristics-of-workplace-bullying/Understanding the Characteristics of Workplace Bullying Last Updated Dec 17, 2007 6:52 PM EST The personal and emotional effects of workplace bullying can make it difficult for you, as an employer, to remain impartial. It's especially difficult to be objective when you've received conflicting accounts of an incident from various colleagues.It is therefore important to understand exactly what issues, actions, and incidents constitute workplace bullying. This will help you promote a consistent approach to tackling bullying in your business, and ensure that each reported case of bullying is dealt with fairly.The key aspects of workplace bullying are outlined here, as well as some suggestions for tackling bullying in your business. What You Need to KnowWhat is the difference between bullying and harassment?? Bullying and harassment are terms that are easily confused and often used interchangeably in the workplace. However, they refer to very different activities and need to be dealt with in different ways.Harassment is a form of employment discrimination that violates the law. It is defined as "unwelcome conduct that is based on race, color, sex, religion, national origin, disability, and/or age." It becomes unlawful when it is either a condition of employment, or is severe or pervasive enough to create an intimidating, hostile, or abusive work environment.Bullying is an intentional act that involves the psychological, and sometimes physical, abuse of one person by another or a group of others. At present, no federal or state laws specifically cover workplace bullying; and although some bullies do base their abuse on issues such as gender, race, religion, and physical ability, most instances of bullying focus on the victim's competency. Bullies are often insecure about a particular aspect of their own professional abilities, and feel threatened by colleagues who are competent in the same area(s). Bullying is extremely difficult to identify as it is carried out covertly, and is not as public as most forms of harassment. This is especially true in the workplace, where threats and abuse can be delivered via e-mail and other non-verbal forms of communication.When does criticism become bullying? In order to be successful, a business must regularly review staff performance, productivity, and conduct. An element of these reviews will inevitably involve discussing areas where your staff are failing to meet requirements or are producing work of poor quality.Criticism given in such circumstances does not constitute bullying if it is delivered appropriately, constructively, and respectfully. Constructive criticism from supervisors and management is part of the personal development of employees and the ongoing development of a business.However, if senior staff takes criticism too far, it can cause other employees to feel victimized and under intense pressure. Top-down bullying by a senior colleague can manifest itself in the following ways:deliberately setting unreasonable and unrealistic objectives publicly criticizing a person's work without reason forcing employees to work long hours and overtime creating unmanageable workloads taking work away from someone Again, these issues can be difficult to detect and quantify due to the emotional aspects involved. By recording all formal appraisals with colleagues, and agreeing on objectives and targets with managers and staff, you can help to prevent situations in which top-down bullying can occur.What to Do Identify Bullying In Your Workplace Ways in which bullies intimidate and abuse their targets vary. Some are easier to identify than others. Workplace bullying, too, can take many forms; some of the more common examples are listed below.Corporate bullying, in which employers bully employees by imposing unmanageable working conditions and actively discriminate against employees who fail to comply. Client bullying: in which employees are bullied by their clients or customers. This occurs most often in customer service jobs, in which customers behave in an abusive, angry and sometimes violent manner toward staff who are trying to assist them. Serial bullying: in which one employee actively abuses one colleague after another. A serial bully tends to victimize one person until he or she suffers a breakdown, and either leaves the business or takes action against the bully—who then selects the next target.Pair bullying: in which two people bully a single victim. One bully usually takes the lead, while the other watches or aids in the abusive activities.Gang bullying: in which two or more people participate in a bullying campaign. Like pair bullying, one person tends to be the leader, while the others watch or are passively involved. Regulation bullying: in which one colleague forces another to comply with unrelated or obscure workplace regulations, or makes unqualified formal complaints about the victim's professional behavior.9) http://www.workplacebullying.org/idg/May 22nd, 2014 IDG: Workplace bullying in technology companies Is Bullying Rife in Tech? by Kathryn Cave, IDG Connect, (UK) May 21 2014 "It was quite insidious," says Alex [false name]. "The odd comment here or there. And he'd work his way through the team. Then he started on me and I stood up to him… and it got really ugly. Really ugly – to the point where I went and got a lawyer." "I am a really strong person," continues Alex. "Anyone that knows me is just shocked by what went on. But he undermined me so much, it was this whole campaign. It got to the point where you think: am I imagining this is happening? It was very manipulative and subtle: complete psychological and mental bullying. It was awful. And it wasn't [just] a mental health issue. It was a physical thing. One day I literally started hemorrhaging blood…" It is at this point that the naysayers will often step in. If it is female being described she would be casually dismissed as "emotional" and most likely "always running to HR". If it is a male, this it would be the moment to give a kind of appalled snort: clearly he should "man up" and learn to deal with "tough management". Yet throughout our conversation, it is plain to see that Alex is extremely bright and analytical; not overtly weak or emotional. This is a firm, likeable and very self-possessed person. And still, although this happened five years ago, Alex is only starting to get over the experience now.22% of IT Professionals Have Taken Time Off For Stress The latest research from the Workplace Bullying Institute (WBI), released in Feb 2014 [PDF] shows 27% of adult Americans have directly experienced "repeated abusive conduct that is threatening, intimidating, humiliating, work sabotage or work abuse." And Dr. Namie, Director of WBI and widely regarded as North America's foremost authority on workplace bullying, stresses this figure would have been far higher, if he had been less stringent with the definition.Bullying is extremely hard to define. It can cover a raft of abusive behaviour, from obvious horribleness, such as shouting, hectoring and physical maltreatment. Right through to a devious spectrum of Machiavellian, psychological techniques, designed to break the victim from the inside. This can include too much work, too little work, ill-defined expectations, constantly changing the goal posts, along with the usual schoolyard fare of whispering in corners and making people feel worthless.There is no overt legislation against it, and not only is it difficult to prove, it often takes the recipient a long time to realise it is really happening. "I was paranoid. I had depression," explains Alex. It had a terrible effect on me. To the point where it made me question my sanity."There is some evidence to suggest that whilst this problem exists everywhere, things might be worse in tech. In 2008 Computer Weekly produced an article which stated that the "IT profession is blighted by bullying". Based on research from the UK Trade Union, Unite, this showed that out of 860 IT professionals surveyed "65% believed they had been bullied at work, and 22% had taken time off work because of stress caused by bullying." Sam [false name], a senior IT professional I consulted, agreed with a lot of the findings but demurred: "To me it is not bullying, but sheer incompetence, and cronyism. Lack of openness and accountability at the top, micro-management and over-scrutiny, a lack of appropriate training and HR being useless. I have seen it, wondered how bad it can be – then experienced worse." Steve Jobs, the Tech Industry & IT Professionals It is extremely difficult to pinpoint issues within IT as a whole because the community is non-cohesive. There are those who work in tech companies – in a range of capacities – and those who work in IT, in a wide range of industries. Yet many people agree that, like teaching and nursing, the tech industry itself, is particularly riddled with bullying.Steve Jobs is the poster boy of both tech entrepreneurialism and bully-boy tactics. Dr. Namie believes his example is fairly common. "The narcissism of the tech entrepreneurs is excessive. The type of personality who starts these kinds of companies are very tough to deal with. They're quite full of themselves and they're not about democracy or inclusion. So, they're natural bullies. But the media will never call them bullies because they're seen as geniuses and they're the inventors of our era." As late as this April, Jobs' bullying made the news (again), as tech workers appealing to the legal system about Google, Adobe, Intel and Apple's alleged conspiracy to keep workers' wages low were asked to refrain "from unfairly portraying Jobs as a "bully" at the trial." Cult of Mac reported "the companies said they don't want the court to ban all of the Jobs evidence, just stuff gleaned from sources like Walter Isaacson's biography that paints Jobs in a bad light.""A tech firm is like a
dysfunctional alcoholic
family where the parent is the drunk," says Dr. Namie. "The poor family. Nobody else drinks but they all have to walk on eggshells. People check their dignity at the door in those kinds of companies. They live a deferred life because the sun is burning so brightly at the top of the company and everyone else is supposed to be a bunch of nothings. It is sickening. Our biggest task at WBI is trying to get people to understand they deserve more." He feels fundamentally, this stems from two factors: "[The first is] there is no boundary between home and work. The second is work pace.""Those two [factors] combined, make that industry so bullying prone, it is pure chaos. And people who get into it initially get a buzz form it, but they are human wrapped in the technology experiment [and] they underestimate the fact that biologically our stress response is way behind our technological need to innovate."Alex however, isn't sure if bullying is worse in the tech industry than in others: "I've only ever worked in tech and so, I don't know, I wouldn't be able to comment. [What I do know though is] I wanted to have a career. And the industry is small. You don't want to be seen as a trouble maker. You think: people will badmouth me."10) http://ingoodhealthfdl.agnesian.com/2012/11/07/how-to-recognize-a-sociopath/How to Recognize a Sociopath by Beth Rogers-Doll Phd on NOVEMBER 7, 2012 in BEHAVIORAL HEALTH, KNOW & GO TOPICS There is a subgroup of human beings that walk unnamed among us. They are called sociopaths or psychopaths. These individuals cause a great deal of pain to other human beings in the world through their cruelty, manipulation, deception and power plays. The Diagnostic and Statistical Manual V(newest version of the book most commonly used by mental health providers to diagnose mental health concerns), scheduled to come out in May 2013, classifies the constellation of behaviors and personality traits as sociopathic/psychopathic personality disorder. Scientists studying how many sociopaths there are in the general population estimate that roughly 4 percent of the population has sociopathic personalities (or one in 26 people).The most shocking characteristic that we encounter in the mind of the sociopath is the lack of a conscience. This means that the guilty feelings most of us get when we do something wrong does not trouble the sociopath. Nor can the sociopath feel our pain. Most of us have had that strong feeling of connection to another's pain. We empathize. We cry at sad movies; we cried when the Twin Towers came down. Sociopaths do not feel empathy. They cannot share another person's suffering or loss. In fact, they seem to underreact to all painful stimuli. This is a consistent finding in research.However, they can imitate empathy once they learn how to blend in. What do I mean by "blend in?" Experts in the field seem to agree that sociopaths try to fit in by taking on more socially appropriate masks. Hence, these cold, unfeeling individuals learn to fake feelings and to say socially appropriate things to blend in. Meanwhile, they manipulate others, destroy lives and wreak havoc. Criminal behavior is nothing to a sociopath who craves money and power. And although a number of sociopaths are in prison (according to Hare et. al, 1993, only about two in 10 inmates are sociopaths), there are just as many who never get caught at criminal activities. Still others live unethical and immoral lives, but not illegal lives.11) http://westchesterfamily.com/article/moms-who-bully-standing-up-to-alpha-moms-and-break-the-bullying-cycle-52e7e13c3b4f6.htmlMoms Who Bully: Standing Up to Alpha Moms and Break the Bullying Cycle Most of us think of children or adolescents when we hear the word bully, but here in suburbia there is plenty of bullying that goes on between grown women and it looks a lot like it does between kids. Published: 01/28/2014 by Westchester Family "Oh, good, you have extra juice boxes. We forgot ours today," says a mom at the park while reaching into your diaper bag to help herself. "You don't mind, do you?" she asks, and, though you have yet to answer, she has already pierced the foil opening with the little straw and handed it to her child. This is not your best friend or family member, just an acquaintance from your local playground. If you have experienced a similar incident, then you have been bullied – by a fellow mom.Just Like Kids Most of us think of children or adolescents when we hear the word bully, but here in suburbia there is plenty of bullying that goes on between grown women and it looks a lot like it does between kids.According to Urban Dictionary, these women are Alpha Moms and are characterized as type A personalities "that make other moms feel totally inadequate and inferior because of their constant attempts to outdo other mothers. Incredibly competitive and judgmental, Alpha Mom has to be the first with the latest trends and fads and her kids always have to be ahead of all the other kids." They engage in the same subtle or overt exclusions from social events and talk viciously behind each other's backs. A friend described a woman in her affluent Westchester town who bullies by manipulation and aggressive exclusion – setting people against one another with rumors and using social events such as barbeques, bar mitzvahs and even PTA committees to exclude people. She actually divides her friends into an "A" list and a "B" list and makes no secret of this. Even children of the mothers who have tried to fight back by confronting her have suffered the consequences by being excluded themselves.In their zeal for perfection, Alpha Moms trample over anyone that does not further their ambitions. When confronted with such destructive and negative behavior it leaves well-educated, mature women feeling as helpless and isolated as a child. Though our advice to children is to simply ignore such people, many women find it difficult to do so.12) https://www.eremedia.com/tlnt/when-bullying-turns-into-mobbing-everyone-in-the-workplace-loses/When Bullying Turns Into Mobbing, Everyone In The Workplace Loses By Crystal Spraggins December 5, 2013TLNT35% of workers have experienced bullying directly So, I tried to explain why to this member, but it was obvious from his responses that he wasn't listening. And his lack of listening felt like a dismissal of the realities of the very people whom he purported to want to understand with his inquiry. And that reminded me of a fabulous conversation I had this week withDr. Maureen Duffy, a family therapist and author of Overcoming Mobbing: A Recovery Guide for Work-place Aggression and Bullying. (And we're back. See? I told you.). The book is planned for release in late December, and I wouldn't consider myself any kind of friend to the HR community if I didn't recommend that each and every practitioner read this book. It is wonderful.According to a survey by the Workplace Bullying Institute (WBI), 35 percent of American workers have experienced bullying directly. I'm in that percentage. I've been mobbed and bullied, so I know first-hand the destructive effects of this phenomenon.13) https://www.amazon.com/Sociopath-Next-Door-Martha-Stout/dp/076791582814) http://www.workplacebullying.org/15) "adult bullying" on Facebook or google book about Mobbing16). http://aboutleaders.com/leaders-beware-good-people-bully-too/LeadersBeware, Good People Bully Too Article by Al Gonzalez Leadership Skills: Leaders are sometimes unaware that their actions may be misinterpreted.A few months ago, a friend told me that her boss had been bullying her. Although it was obvious that her manager's behavior involved tactics that were aggressive, humiliating and intimidating, my friend was unable to make a stand against this onslaught as she found it hard to prove that her manager was operating against established rules and policies. Essentially, it was her word against her manager. It was also scary, as my friend felt that her job was in jeopardy. Painful Memories Since I am not an authority on workplace bullying, I reached out to experts via a discussion post on LinkedIn and started looking for resources that could help her. Little did I know that through the course of this experience, I was going to be reminded of my own bullying behavior and the reason I became a leadership consultant. While the whole story can be accessed here, it is fair to say that I ended up looking in the mirror and becoming embarrassed about my own actions, both as a child AND as a manager. While it was a lot easier to focus on what my friend's manager is doing, I decided to write an article focusing on ways that I bullied others as a leader. As you will see, it was very easy to justify my actions. I wanted to dig deep and list some of the actions I am least proud of, in hopes of helping others who may be doing the same to their direct reports.Four Types of Bullying The National Center Against Bullying lists four types of bullying. Although the organization's focus is on childhood bullying, I feel that the following kinds of bullying can also occur at the workplace. The four types of bullying include: • Physical bullying – hitting, kicking, tripping, pinching and pushing or damaging property. • Verbal bullying – name calling, insults, teasing, intimidation, homophobic or racist remarks, or verbal abuse. • Covert bullying – often harder to recognize, covert bullying includes: ? lying and spreading rumours ? negative facial or physical gestures, menacing or contemptuous looks ? playing nasty jokes to embarrass and humiliate ? mimicking unkindly ? encouraging others to exclude someone damaging someone's reputation or acceptance • Cyber bullying ~ overt or covert bullying behaviors using digital technologiesADDENDUM:These people want to create this gangstalking phenomena to where ever this woman passes through or visits. If this woman is in your area, expect that there companies and people from other areas will come into your region.Protect your community by keeping a copy of these messages and send to companies that you believe are involved in this gangstalking incident and they do not belong there, such as a large freight sitting in your neighborhood. You can send privately using a search engine, for example the Ixquick search engine, that hides your IP computer address as you send to companies that have their own online contact form. That way you don't have to use your personal email address. Or you can take your laptop to a coffee shop and your IP computer address will not be traced to your home.If you are concerned you can contact California's local and state representatives as well as your own on a contact form on their website.If you'd still like to help, please send to 5 smaller un-franchised and un-chained companies anywhere OUTSIDE of San Diego and outside of your own city. Or feel free to send to other plaza's, neighborhoods, cities, etc.Sign laws against mobbing and gangstalking.This can happen anywhere. There is a Youtube video titled "'Gangstalking I need your help' - Japanese in Europe" about a man whose situation is similar to this one. He works in Europe but describes his gangstalking experiences when he visits his mother in Japan. If you know someone in Japan please send this information to them.If you are partaking in similar stalking like behavior, especially if you don't know the person or there are no hard facts that a story is true, STOP THIS BEHAVIOR. This taps into a very unkind and sad part of humanity that persons such as serial bullies are very aware of. This phenomena is evil. To knowingly participate in this behavior is equivalent to devil worshipping. Even if the story is true, there are other positive and productive ways to show support such as advertising on Facebook social media for the related cause, or donate money or volunteer for the related cause.For those involved, if you bully, you only add to others' fear of these people. They are only as strong as the people that stand behind them. Encourage those involved in bullying to be kind and to keep an open mind to both sides of a story. Keep in mind, though use judgement, it is believed that the majority of the gangstalkers are actually kind and supportive when they read the evidence, with a few have been upset that they have been lied to. They are people like you and me, but under the web of this false story. The ones who are not so nice are the ones who refuse to read the evidence. Link hands with others in your community as you may feel better knowing there is safety in numbers.For those who believe human kind can be "better than this," feel free to send that message out to the world - say NO to hate and violence, encourage children to befriend bullied kids when school restarts, if your life is the pits take the time to care for yourself even if that means getting some kind of help, or just smile. May peace and good health be with you all.