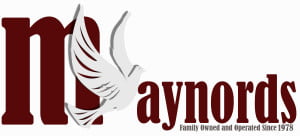 Maynords Recovery Center
19325 Cherokee Rd, Tuolumne CA, 95379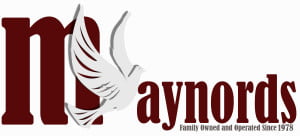 Description
Maynord's Recovery Center has been leading the way in substance abuse and addiction treatment services for 36 years. Helping men and women over the age of 18 abstain from the use of drugs and alcohol and maintain long term sobriety.Located near Yosemite National Forest and in the foothills in the Sierra Nevada our 22 acre ranch is in a serene setting with walking trails around a beautiful pond, there is a basketball court, Volleyball court with sand, plenty of outside sports equipment and an exercise room. We have developed a unique approach to drug and alcohol treatment through Peer support, Individual and group counseling followed up with family program. 2 years of continuing care is strongly suggested. We also have structured Clean and Sober living homes available upon completion of our treatment program over the years they have been proven to have a very high success rates for those who choose to live in a safe drug and alcohol free environment. Most treatment centers have programs that replicate and limit what they offer to their clientele, but at Maynord's Recovery Center we have set ourselves apart from this repetitive process by incorporating Serenity retreats, long term continuing care, sober living and our yearly Round Up where our alumni, family and friends get together and camp out at Maynord's for a weekend of fun filled activities for all. Our staff knows the disease of addiction, and they also know that not everyone is the same and we take that in consideration when helping you create your treatment plan.
Where can you find us?
Maynords Recovery Center
19325 Cherokee Rd, Tuolumne CA, 95379
Reviews
2016-10-20 17:00:10
Thank you for the check in today Janice!!! Its been a long journey but Maynords is defiantly the foundation of my recovey! What a blessing after years from being a client that the people there still care and call to just send there love!
2015-08-20 00:05:35
May 4th 2004 I walked into Maynords front door lost, confused, and not caring if I lived or died. I was losing my family, freedom, and identity. I had just failed another out patient program because my pride would not allow me to accept the help I needed. I thank God for Maynords and the staff because it changed my life. I took everything I learned there and stuffed it into the invisible tool box that they gave me. Then after I left there I applied them to my life. I now look back and am thankful to Maynords, the staff, all the meeting, my sponsor, and the room of recovery and those miracle 12 steps Along with God almighty and it is hard to believe that I have had the obsession to 'USE' removed and I've celebrated 10 years and am coming up on my 11th year..........God Bless you all
2016-03-13 04:25:03
Life after Maynords. I thank you for my clean & sober life. As of 11/01 I celebrated 24 years without a drink or drug. So many wonderful and great things happened for me in sobriety. The promises are true and a real blessing. The best lesson achieved are the promises I was able to keep to family friends and to God..the sky wasn't the limit for me, I found it was the beginning. (FEAR). Face everything AND RECOVER. Paying it forward today & continue to direct young lives towards a more positive lifestyle. GIL.R
2018-02-19 20:47:58
Maynords truly helped unearth the darkness from my past and helped me heal through it so I could continue to live a sober life. I am eternally grateful.