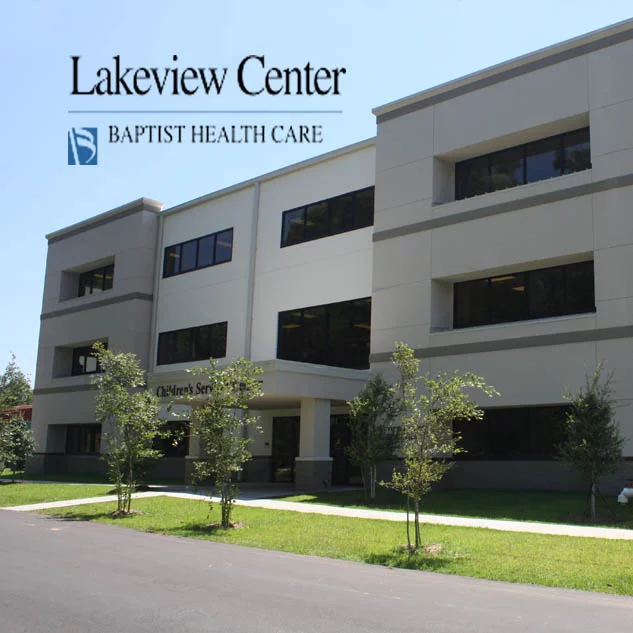 Lakeview Center, Inc
1221 W Lakeview Ave, Pensacola FL, 32501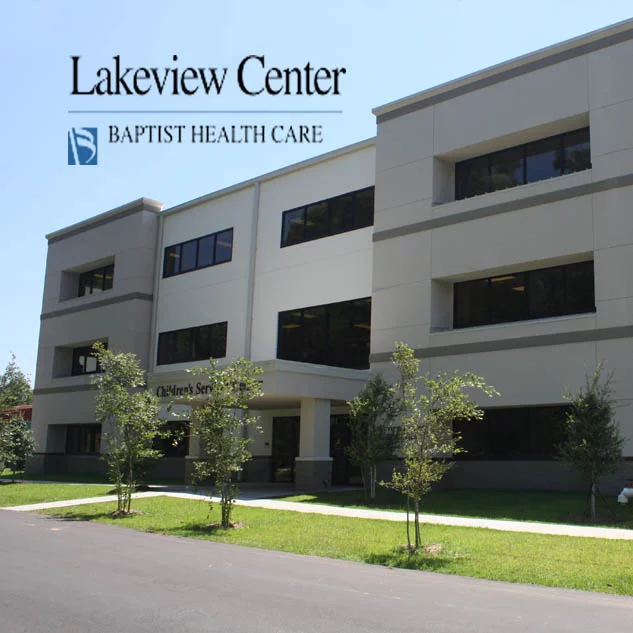 Description
Lakeview Center provides supervised medical detoxification services, a level of substance abuse treatment requiring acute inpatient care. Sometimes necessary for certain substance dependencies, detoxification is the first step in treating these addictions. The programs and services offered by Lakeview Center's Behavioral Health division are designed to: Support the recovery, health and well-being of the persons or families we serve. Enhance quality of life for our clients and the community.Reduce symptoms or needs and build resilience. Help the people we serve return to and participate in the life of the community. Provided by skilled professionals, our Behavioral Health Services are geared toward recovery and based on methods that research has shown to be most effective. Our emphasis is on achieving positive clinical outcomes and excellent customer satisfaction. We have multiple service lines, each providing a progression of care that allows us to meet our clients' changing needs as they move toward recovery.
Where can you find us?
Lakeview Center, Inc
1221 W Lakeview Ave, Pensacola FL, 32501
Reviews
2020-04-03 20:11:03
Lakeview pediatrics is great! Staff amazing great Dr that really cares about our young children! Great lobby and comfortable inviting patient rooms. Takes the edge off and children feel more relaxed about their visit with the Dr.
2020-04-03 20:11:14
My daughter is here now for a doctor visit and the intake employee "Debbie" is Very Rude. We were sitting near the tv which is set a fairly high level so when she first called my daughter name we did not hear her. However after about two seconds we realized she called her name. As my daughter walked up to her and said did you call (. ) at that point Debbie had and attitude and so my daughter said wow do you really already have an attitude. And she said "no it's just that everyone else look up when I called your name". Just so happens no one else was sitting close to the Tv! This is the second time my daughter has been treated rudely at this facility. There is no reason for the staff here to be rude to any of the patient's that come through these doors. My opinion is if they don't like working in this environment then they should not be here. I imagine they have to deal with a lot of different personalities here but that does not give them the right to treat patients with disrespect!
2020-04-03 20:11:25
This is dcf head quarters and I believe they used to be a good department years ago when children were not solar signs. But as the world progress they have become greedy and will take your children screen if your a good parent. My experience here is this place it's supposed to help you but I myself think that this place is a breeding ground for lies, deceit, theft, and suicide. I believe they are helping some children and families. But I think that was just done by mistake. . If the state closed this department today I would not lose any sleep over it.
2020-04-03 20:11:35
Thank you Lakeview for helping with council with my daughter having ADHA, it has help us A lot as a family with having a child with a disability.
2020-04-03 20:11:49
Scheduling is horrible months out. If you need to get to see your regular psychiatrist soon, good luck. Plus my experience for anxiety the psychiatrist prescribed me something that made me worse than anything.
2020-04-03 20:12:01
Great Friendly Place Just Need More Doctors There's No Way The Doctor Really Listen To Any Concerns You May Have
2020-04-03 20:12:13
Trying to check in my son a the children's unit, and was told to move multiple times. But was ignored when it came to checking me in.
2020-04-03 20:12:26
Copay prices surprises upsets the mentally Ill and I wish they would tell us the next copay on our appointment card..it is stressful to ride the bus or walk in this hot weather to arrive for our appointment and be utterly shocked at copay prices and then get Baker acted because we need our pocket money to be happy then we told our copay costs as much as Nike shoes..
2020-04-03 20:12:37
Excellent care if you act like you have some sense.
2020-04-03 20:12:49
Some things to understand when being checked in. This is just a holding place. It's not the fault of the staff. But the place probably doesn't receive enough funding as mental health isn't taken seriously enough in the United States. If you have suicidal thoughts or what not I advise seeking help elsewhere unless you are truly going to acting on them this place will leave you only more disturbed as processing takes far too long and There are far too many people in holding. It's overwhelming and the staff doesn't have the time to give individual care. A few notable staff members cared a lot more than others. On a positive note. I was released medicated with a follow to someone who can further help. So please do seek them out if it is truly an emergency. But be prepared to wait.
2020-04-03 20:13:00
a valuable community resource but of course it has its problems in being able to assist every one who needs mental health care consistently, affordably, and with many less than compassionate people in the mix.
2020-04-03 20:13:20
Getting the needed help took too long, too many stages must be followed prior to seeing the actual physician that can write your scripts for the medications needed. Took 3 months to transfer and refill medications from another state. Due to this delay a person could have a mental breakdown if current medication has diminished. The staff is very friendly though some therapist don't seem to care about getting to the stem of your actual problem, they just want to throw different drugs on you.
2020-04-03 20:13:40
took 4 appointments to tell me they couldn't help me with my issue and offered no resources. saw their psychiatrist who offered me antidepressants within less than 5 minutes of talking. doctors were late for 3/4 of my appointments, one being over an hour late.