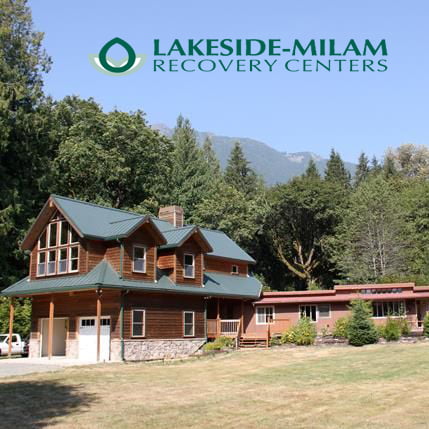 Lakeside-Milam Recovery Centers - Auburn, WA
721 45th St NE, Auburn WA, 98002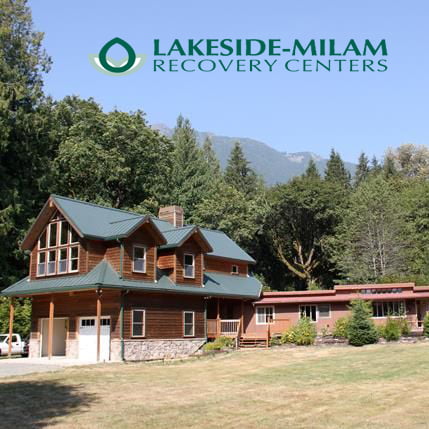 Description
We are the Lakeside-Milam Recovery Centers.We are in the business of helping people to heal their lives from the destruction of the disease of addiction.We believe that addiction is a primary physiological illness, progressive in nature and terminal if left untreated. We know that we have solutions and that any patient who follows our treatment plan will begin to heal.We believe that as long as an alcoholic or addict is alive, there is hope for healing. We act with the certainty that our every contact with a practicing addict may be that addict's last, best chance at recovery, and that every crisis is an opportunity to bring an addict into recovery.We commit ourselves, as our first priority, to the patient in treatment. Next, in the certain knowledge that we can help, we commit ourselves to finding and attracting the alcoholic and addict who still suffers. We recognize that key to our continued success are our ability to reach the addict in need and our willingness to take immediate action to help.In both human and financial terms, we acknowledge that value of the service we provide, and we honor ourselves and our work with our sincere, unreserved assertion of that value. We understand that our opportunities to provide service and our energies to seek compensation for it are interdependent.We know that each of our patients is at the center of a wide circle, and that within this circle are our patient's best support in recovery and our next opportunities to provide treatment.We constantly seek ways to improve our work and to demonstrate our empathy and respect for one another and for our patients. We recognize and celebrate effort, and we acknowledge that mistakes, as long as we are trying, are opportunities to learn. We commit to continuous improvement and growth.Underlying all of our actions is our fundamental belief that at Lakeside-Milam Recovery Centers we provide the finest addiction treatment available anywhere, that the work we do is of social and material value to our clients and the community, and that people, both those we work with and those we serve, are our greatest and most precious asset.
Where can you find us?
Lakeside-Milam Recovery Centers - Auburn, WA
721 45th St NE, Auburn WA, 98002
Reviews
2019-06-01 17:53:30
My son just finished treatment in at Milam in Auburn and he is doing so much better in school and life in general I wanted to comment.My husband and I researched different recovery options for my son that was having lots of issues with family and school, mostly related to his addiction to marijuana and prescription drugs. We chose Milam and never regreted our decision. My son felt like his counselors and the entire staff really cared about him. I am glad that our son is back on the right track and I dont' know what we would have done without Milam.I strongly recommend. Five stars.
2019-08-20 08:38:00
I give a lot of credit of my recovery to Lakeside-Milam. I went to inpatient in an all women's facility across town in September 2012 and had an awful experience. When I first got clean, like most addicts, I had a lot of trouble accepting that I was a drug addict. I also was coming to terms of reliving abusive times in my active addiction now that I was sober. I was negative and uncomfortable with myself. The staff at such facility I felt was not supportive and understanding of where I was at with coping with my disease. I started oupatient with that facility after I graduated inpatient and still got the same cold not understanding experience. I decided to enroll in Lakeside's outpatient program in Kirkland and got blessed with an amazing case manager, Cathy S. Cathy was extremely supportive through all of the tough times I went through in early recovery. She believed in me when I didn't believe in myself and that support helped me grow and stay clean through those tough situations. I will be coming up on 3 years clean this September and am so grateful for the support I got while working with Lakeside. Since I started outpatient in December 2012 I have given back to the facility whether it be bringing 12 step meetings into the facility or being asked to speak with the young adults program. I would definitely recommend anyone to go to this facility.