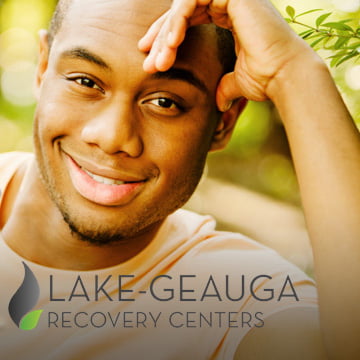 Lake Geauga Recovery Centers
42 E Jackson St, Painesville OH, 44077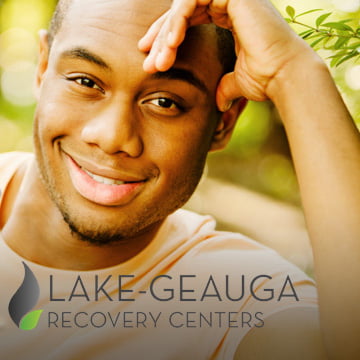 Description
Lake-Geauga Recovery Centers, Inc., is a private non-profit agency, providing continuous service to the community since 1971. The Center provides a wide range of services for adults whose lives have been affected by their own or another's use of alcohol or other drugs, or by mental illness. Licensed trained professionals offer support, education and counseling to individuals, families, businesses, other service providers, and the community at large. Our goal for treatment services is to help our consumers achieve long-term recovery and an improved quality of life. Our prevention services strive to educate the community on issues related to alcohol and other drugs, especially focused on the reduction of abuse of alcohol, tobacco and other drugs.No one is refused services due to inability to pay.Lake-Geauga Recovery Centers, Inc. is certified to provide individual and group counseling through the Ohio Department of Mental Health, and is accredited by the Commission on Accreditation of Rehabilitation Facilities for alcohol, drug and mental health outpatient treatment, and alcohol and other drug prevention and diversion services. The agency and its programs are also certified by the Ohio Department of Alcohol and Drug Addiction Services as a provider of alcohol and drug treatment.
Where can you find us?
Lake Geauga Recovery Centers
42 E Jackson St, Painesville OH, 44077
Reviews
2018-04-07 03:32:37
In March of 2014 my family and I lost my Dad to this disease. The week we lost my father was also when my Mom would begin the process of cancer treatment and going to a nursing home. All my life I had depended completely on my parents; financially, emotionally, and unfortunately as a means to get whatever substance I was seeking. In my addiction I was truly convinced that the rest of my existence would just be me getting screwed up until I died. I didn't believe I was capable of being sober, let alone being happy about life or even functioning sober. For so long I was completely consumed with negativity and a defeated mind set. So when my Dad passed, my Mom had to leave to get treatment, and I was left unemployed and addicted in a house we were renting I felt as though things had become entirely hopeless and saw absolutely no way out. Over the next few months I was taken in by family friends and would exhaust all other avenues for a means of getting high. One of which, a treatment program that I went into with impure motives and little to no intentions of getting sober. Of course going into a program with a mindset like that I eventually was kicked out but in the process had the opportunity to go to some meetings and meets some people. The messages and support may not have been received with an open or honest mind but nevertheless a seed had been planted. I knew the friends I was staying with at the time were already growing tired of my mess so when I was kicked out of the program I began to grow a degree of desperation in that my options were about to run out. My sponsor at the time had talked to me before about residential treatment and I had seen my brother his girlfriend, now wife, and many others sober AND happy. I finally decided to give it a chance and started calling Dave. On July 21 2014 I began my stay at Neveah Ridge where I would begin to get a grasp on the program and be helped in laying the foundation for a new and blessed life. However that didn't mean that I wasn't still blatantly displaying character defects and with that practicing old behaviors. In my stay there I was taught a lot and was blessed with the opportunity to meet the most amazing woman who is now my sponsor today but I wasn't taking to heart what was being revealed to me and it was really showing in my actions. So at around three months I caused yet another incident and they had finally had enough. Again I was in a situation where, blocked by a closed mind and lack of real commitment, I felt devastated and hopeless. Over the next couple weeks I experienced necessary struggle and was blessed with a change in perception. Some helped me with a place to stay while telling me what would seem obvious, that I needed to get my stuff together, which through character defected glasses I had believed I was doing. Then my sponsor took action. She didn't want it to have to come to it but knowing what a blessing true desperation can be in this disease she did what was necessary and took me to Project Hope. What I was trying to avoid at all costs and what I had yet again viewed with a limited perspective turned out to be exactly what I needed. I had come to feel entitled in life, I took things for granted, and most importantly I felt as though I was special. I thought I was above rules, could do things my way, and could get by in this program while I was limiting the Grace of my Higher Power. In my time spent and Project Hope is when I believe my Awakening began. I saw the stifling and harm that my perspective on things was creating and how the behaviors that stemmed from that were greatly impeding my progress. I realized that I really did want progress and that in order for that to happen I had to go back to treatment. So there I was again calling Dave but this time I was aware of just how desperately I needed the help. Thank God he gave me another chance! I truly do not know where I would be today if it weren't for his forgiveness and compassion! I stayed at the Oak House from the end of October 2014 to the beginning of April of this year and the gratitude I have for what they have done for me simply can't be expressed. What I can say is that place and those people changed my life forever! I learned things there that I will be using the rest of my life, I had experiences there that you can't put into words except maybe Divine, and they helped put my feet on a path I never thought I could go down and that has completely revolutionised my whole attitude and outlook on life! I can't thank you enough but if ever I come across people who need this kind of help you will always be where I direct them!