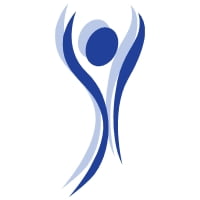 Intensive Treatment Systems
651 W Coolidge St, Phoenix AZ, 85013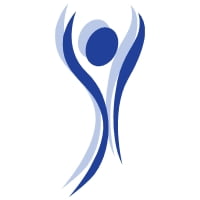 Description
Intensive Treatment Systems (ITS) is a CARF accredited, outpatient substance abuse treatment program providing Medication Assisted Treatment (MAT) to patients who are affected by Opioid Use Disorder, or opioid addiction. The primary treatment objective of ITS is to help patients free themselves from the dysfunctional pattern of opioid abuse through the use of medications such as Methadone as well as counseling and case management services.Ultimately through the use of medication, counseling, and case management services, it is our goal to guide patients toward a drug-free lifestyle with improved personal and vocational functioning. Medication services are provided and closely monitored by qualified medical staff, who emphasize safety and a comprehensive approach to the patient's treatment. Counseling and case management services are provided by addictions professionals who utilize Motivational Interviewing and other evidenced based practices to ensure exceptional recovery-oriented and patient centered treatment. ITS provides services through Arizona Department of Health Services, Arizona Health Care Cost Containment System (AHCCCS), Substance Abuse Block Grant (SABG), Mercy Maricopa Integrated Care (MMIC) and self payment.ITS is in process of developing a Cultural Competency Committee which will assist in identifying and implementing the most culturally competent services to our patients. The Cultural Competency Committee will provide outreach to the community and seek to provide the most culturally appropriate services. One step ITS has recently taken toward this goal, is in hiring a Community Outreach Director. ITS is also reaching out to other providers to partner in providing culturally competent services. ITS seeks to employ a diverse workforce and is open and accepting to all cultures.
Where can you find us?
Intensive Treatment Systems
651 W Coolidge St, Phoenix AZ, 85013
Reviews
2018-06-17 13:46:15
So I Was Super Scared Of Reaching Out For Any Help AT ALL!! BUT I gotta say These People Made It Super Easy To Get Help! THEY ARE AWESOME AND I FINALLY GOT THE HELP I NEED! NO JUDGEMENT AND EVERYONE WAS DEFINITELY OPEN TO MY SITUATION AND UNDERSTANDING!!!!I definitely recommend this place for ANYONE in need of help! Please get Help! It will change your life Honey! Sincerely -Jessica L.Williams aka Bubbles
2017-11-08 07:51:09
Those that are complaining if you can't take a breathalyzer or drop a UA then maby ur not ready to get help lol if ur dropping clean there shouldn't be a reason to complain and they only make you drop if you miss a dose
2019-09-03 20:04:45
They are heartless and rude, the worst clinic I have attended.. Do NOT go here unless you have to!! They are not here to help you move foward, just a place to get your dose not help...
2018-07-30 23:45:01
This place really sux they made me soon contracts and do hair sample tests breathalyzers and blood tests horrible experience