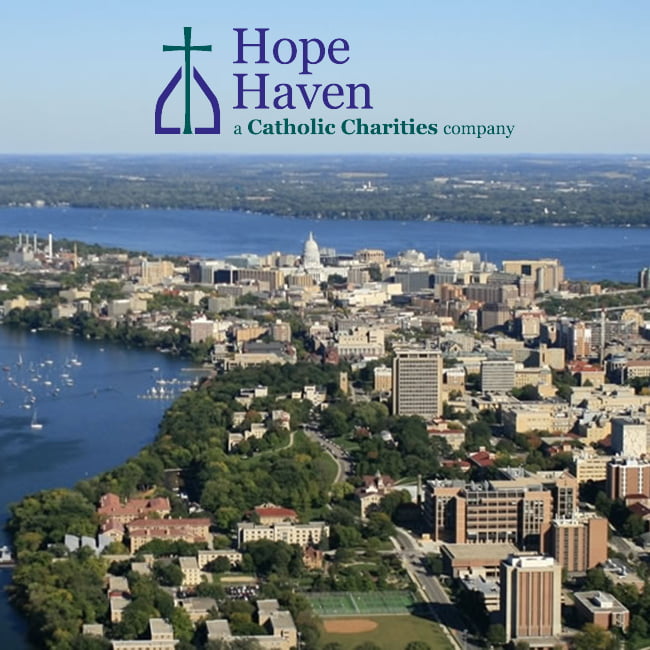 Hope Haven
3602 Memorial Dr, Madison WI, 53704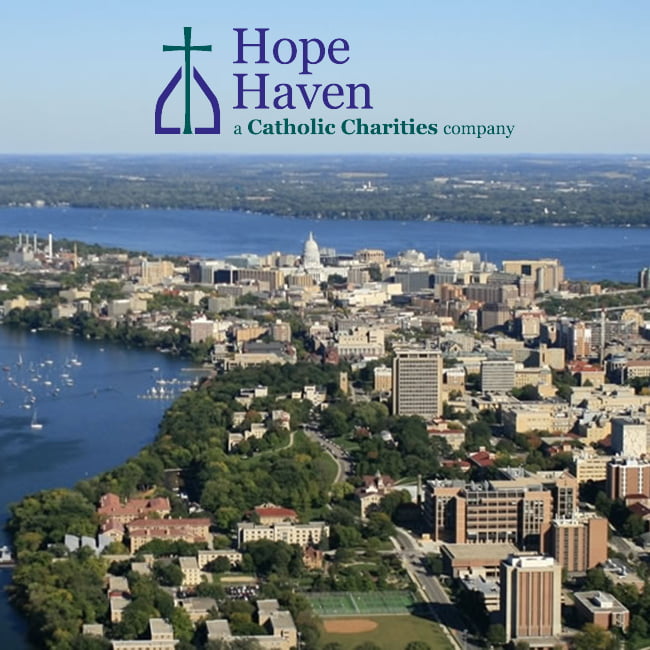 Description
Hope Haven works with adults, including 18 year old students in high school or working toward a GED. Clients are required to stay at Hope Haven's North Bay Lodge 24-hours a day for the term of their primary treatment, they may not attend school. We are a medically monitored facility. Prospective clients seeking treatment must be sober - meaning having already completed detox or not be in active withdrawal at intake and free of mood altering substances.They cannot be on prescription narcotics including benzodiazepines. Suboxone is permitted if the client is on a stable dose. An assessment is usually performed within 24 hours, Monday - Friday (we do not do assessments on the weekends). Once a client has passed their assessment, they are approved by our Director and an intake meeting is scheduled, usually within 24 hours.
Where can you find us?
Hope Haven
3602 Memorial Dr, Madison WI, 53704
Reviews
2020-04-29 02:12:34
I stayed at Hope Haven a few months ago. It's a smaller home like environment. The treatment schedule is pretty relaxed, you'll have some downtime especially on weekends. Most staff were great, some not too much but that's how it is everywhere. You get to go to the YMCA twice a week and also have fun fridays like bowling. You are also able to attend outside meetings. The food is great, the coach there cares about people and makes tons of extras. They also have art therapy and yoga twice a week. Overall it was a good experience.The downsides were having to walk a long ways to smoke, and not getting very many times to do so. Also it's nice in some ways that it's co ed, but some guys there definitely were more interested in chasing girls than recovery, which can hurt the dynamic. The chores aren't really distributed evenly, and some of the overnight crew also seemed more interested in the females there than doing their job well.
2020-04-29 02:12:46
DO NOT GO there if you like to smoke cigarettes. limited times to smoke, must walk .44 miles to do so. Smoke times are 6:00am - 8:00am, 11:45am - 1:00pm, 4:30pm - 5:30pm, 7:30pm - 9:00pm. that's a total of only 5.75 hours for the entire you are allowed to have a cigarette. keep in mind dinner arrives at 5:00. this gives you 30 minutes to eat, walk 10 minutes to smoking spot, smoke your cigarette, and walk another 10 minutes back, If you want a cigarette after dinner. they do seem genuinely concerned about helping the addicted, but not worth it if you intend on smoking.
2020-04-29 02:13:03
I have been to 3 rehabs. This being my third. This rehab is beyond amazing. I have never met such caring staff in my life! They really help you get down to the issues and what makes you relapse.Also they do fun Fridays! Last week we went to the Milwaukee Art Museum! Also they help you look for work and support beyond the Hope Haven Lodge!If you are looking for a rehab with friendly supportive staff and a rehab that shows you fun in sobriety this is the place for you!Only down side is you have to walk .44 miles to have a cigarette. But overall an amazing experience!
2020-04-29 02:13:15
I was afraid for 3 days of my stay. For those 3 days I did felt like this was being run by nuts. They hand you a sheet of the house rules.. you don't have time to read it because someone is already tell you that you are number 3 bathroom duties. I missed my pee test because I was supposed to know the nurse left at 4. That's one demerit. You don't know where your sleeping.. l sleep with a woman that smoked like crazy... and had a cell phone. But illegal. One I got all thru the bull but basically missed 3 days... treatment was alright. You get what you put into it. The worst was the huge drama that came in mostly from the young girls. I don't believed this it the correct place for then.... or perhaps it SHOULD BE THE ONLY PLACE THEM. Let us people who really need have place for them.
2020-04-29 02:13:30
This place is a mad house.