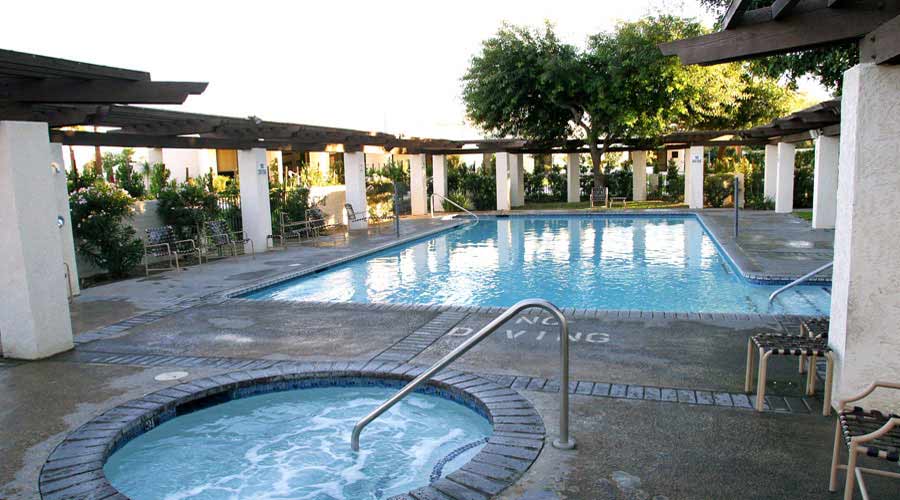 Hazelden Betty Ford Foundation - Rancho Mirage
39000 Bob Hope Dr, Rancho Mirage CA, 92270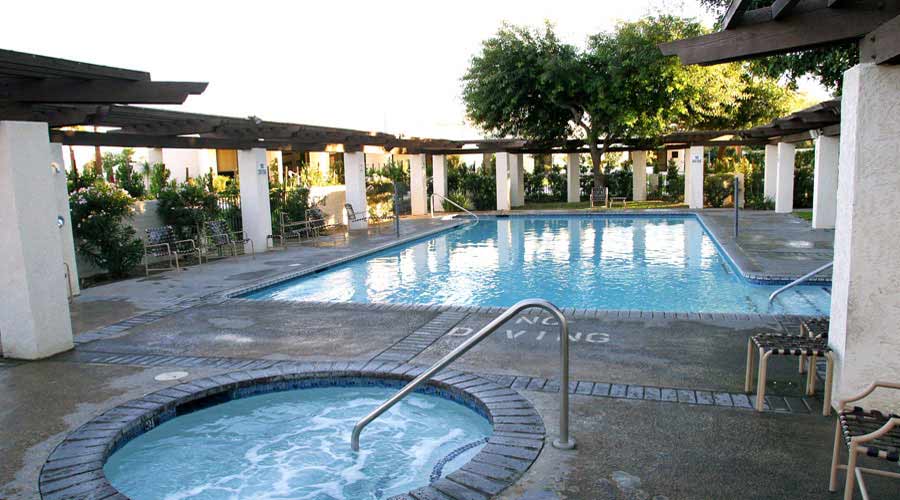 Description
Expert, comprehensive alcohol and drug rehab in Southern California Addiction treatment programs at the Betty Ford Center integrate the latest research and evidence-based practices—always leading with the respect and compassion that have set our care apart for decades.With addiction, every person's situation is different. The addiction treatment specialists at the Hazelden Betty Ford Foundation take a holistic and individualized approach to your care, customizing inpatient or outpatient treatment at our Southern California facility to fit your specific needs and circumstances.
Where can you find us?
Hazelden Betty Ford Foundation - Rancho Mirage
39000 Bob Hope Dr, Rancho Mirage CA, 92270
Reviews
2015-06-07 23:49:54
Suzanne: 'This is my new roommate, Aretha.'Doris: 'How do you do? How rude of me. I was excited to see my daughter. Aretha's an unusual name.'Aretha: 'I know. I think my parents were expecting someone black.'Doris: 'Are you black?'Aretha: 'No.'
2019-10-07 13:08:08
What a joke... I called 2 psychologists at the center and neither called me back. Very discouraging. Glad I did not waste my money at this place especially after reading some of these reviews. Find another psychologist not associated with this center is my advice. I did call two more not associated with this place and they called me back within one hour. Don't waste your time waiting for a call back or your money.
2018-12-29 14:14:44
A family member recently called to check the facility out. The first phone call an employee took the information and stated that someone would get back to the family member. When the facility did not call back, the family member called and spoke to someone else. Again, they were told someone would get back to them. The third call the person at the facility was shocked that nobody had responded back and stated that someone would be calling. Needless to say nobody called.
2019-04-25 20:06:46
Good people doing important work in a beautiful setting. The snarkiness of a few of the reviewers here is unfortunate. I love a little snark myself, but it's misplaced in this case. When it's time to grow up and get serious about addiction issues that hold you back, Betty Ford Center is a wonderful place to do it.
2018-09-04 10:01:01
I am going to keep this short and sweet, because trying to explain how amazing this was after actually attending the program here would take me hours.I was listened to, my counselor actually cared about my well being and wasn't a money hungry, selfish being. (I still love her today!) I made wonderful friends there, learned so much about myself, the feelings I had as an alcoholic and addict were explained to me. My bullshit wasn't justified. I learned how to deal with my family, how I can't control other's. The list goes on and on. Amazing place. And depressing? Please. Maybe if you are an outsider and not an actual patient there getting help. The serenity room was there for a reason, not for people to come in and judge.The friends and family came in to see US, not worry about what was going on around the outside.As far as the family program goes, yes by far amazing. My family finally understood what I was thinking for once, and how to deal with it. So great. I can't even explain. It saved my family.
2020-02-29 08:58:10
Having worked in the addiction treatment field for over 20 years (but never at the Betty Ford Center), I'd like to caution people when reading reviews about treatment centers. Alcoholics and addicts, while in treatment, are told things they don't want to hear and asked to do things they don't want to do. They are angry and resentful in general -- that is one of the symptoms of drug and alcohol addiction. The brain chemistry is creating mood-swings, and the alcoholic and addict's perception is skewed by changes to the brain. Negative reviews may have more to do with an addict's problems than the reality of the treatment center.While no treatment center is perfect (as is true of any business, hospital, etc), the Betty Ford Center has a long standing reputation for giving top-notch, ethical treatment. If a patient at a treatment center has a complaint, there are specific channels for resolving problems. Every patient is given this information upon admission, and the procedure is repeated in the materials they are provided.It's also important to understand that every patient is given an aftercare plan prior to discharge. This plan is individualized and designed to give the patient the greatest probability of success in recovery. Many alcoholics and addicts don't follow their aftercare plans, or do so for a short time and quit. These alcoholics and addicts are likely to relapse. No treatment center can be blamed if a person they treat leaves treatment and refuses to follow the directions, anymore than we can blame a college for the failures of a student who doesn't show up for class.Let me be clear, I know that there are legitimate complains that occur in all treatment centers. But, in the most reputable centers, such as Betty Ford, Hazelden and others, those complaints are few. Most complaints, in my experience, are due to the unmanageability of the addiction and resistance to getting sober. Alcoholic and addicts are very sick by the time they reach treatment (although they usually don't realize how sick they are), and their thinking is incredibly misaligned. As their thinking clears and they move into 12-step recovery (not white-knuckle sobriety), they have tremendous gratitude for the people who cared enough to do the tough work of not giving up on them.
2015-05-02 01:28:35
I stayed @ BFC for over 60 days and feel compelled to share my experience with people.First off, I haven't had a drink in 4 years since attending BFC. But I don't give BFC credit for it, besides being a safe place to live for a few months and 'defog' a little.Out of the dozens of people who I met there, I know of one person who's still doing well, besides me. I found many people to be screwing around, some even drinking and doing drugs and getting away with it. I informed management about this reckless behavior and was literally threatened to be kicked out if I didn't stop complaining. Basically, I was penalized for doing the right thing, and the other patients hated me for not joining them in their deviant escapades. It goes to show how insane alcoholics and drug addicts can be.As for the former patients who were screwing around; some are dead, some are still active in their addiction, and some are who knows where. But I've gotten 2 advanced degrees, established excellent relationships with people, and feeling better than I ever had in my life in the past 4 years.BFC is a money making machine and there's no amount of money that can cure addiction. The desire to succeed has to come from within and it's truly an inside job. My advice to BFC counselors and management is to encourage those who have a genuine desire to succeed, and not enable the screw-offs who are having sex with other patients, doing drugs, and not taking anything seriously. It's an absolute paradox; for being the bad guy in treatment, I'm certainly living an amazing life today that's 100% alcohol free. I would not recommend BFC to anybody. There's far cheaper and more productive alternatives that I would suggest.
2015-05-02 10:38:29
I could not be more disappointed with Betty Ford. My mother was admitted following the sudden death of my brother which pushed her addiction to new heights. She had an incident during her detox that most rehabs would not bat an eyelash at and was transferred to a Psychiatric Hospital. This was further trauma and a knock to her attempt to get sober. I truly feel that BFC is in the business to make money and handle a very specific 'country club' client base. They have a hefty price tag (which is not an issue) but I feel that the money they charge is being used irresponsibly (ie the pool, the trainers and the grounds). If you are looking for a facility to send your loved one to gain sobriety, this is NOT IT. DO NOT GO TO BETTY FORD...EVER. Betty Ford would be disappointed in Betty Ford.PS -- The 'pro-rated' return on funds is a JOKE. She was there for 6 days and it came to a 13000.00 dollar total.
2019-06-04 19:51:22
Though this program has received much acclaim and is quite well known as one of the premier drug/alcohol treatment centers in the U.S., I'm not so certain that it is entirely worthy of that title.The location is good - it is way out in Palm Desert in Southern California (near Palm Springs) and thus is remotely located and allows patients to focus on nothing other than their recovery. The facilities are comfortable, but definitely old. The buildings are well kept, the grounds meticulously maintained, and the staff friendly and helpful.The program mainly deals with alcohol treatment, though there are many drug offenders there as well. I felt that the program (which is built around the 12-steps of AA) is good for someone who has never been in treatment before. For anyone who is entering treatment for 2nd + time, it might be too elementary and too basic. I also think it caters to an older audience, so may not be the right place for younger people. Also keep in mind that the Center is super expensive (as in $30,000 for 60 days kind of expensive).Their family program was excellent. The one-week program teaches family members about the disease of alcoholism and drug addiction and allows a lot of role playing, talking with other family members, and interaction with the patients. It is educational and absolutely necessary for all family members to attend (in my opinion).I would definitely recommend the Betty Ford Center as a treatment option, but would consider looking into other options as well (try Cirque Lodge in Utah or Ridgeview in Atlanta for some alternatives).
2020-03-03 19:59:01
If I had $28,000 and wanted drug treatment I'd go somewhere else, this place is depressing. I had the great fortune of having a drug addict friend with alot of money and one weekend a group of us 'supportive friend' types went out to be 'supportive' to that friend. They have a 'family dinner' the 3rd Sunday of every month, if I remember correctly. We got to Betty Ford, and after reading about it in The Enquirer all these years I have to say I was really excited to see the place. I was totally let down, the place looks like an old folks home, but instead of old folks it's filled with people who feel really really sorry for themselves. The best places to hang out are the Serenity room, which is a perfectly quiet room with the best air-conditioning ever, large steps to sit or lay on that face a curved glass wall that looks out on to a flower and fern garden. Very nice. I came in, sat down and couldn't help but fall asleep for a half an hour, when I woke up the room had totally different people in it, some with kleenex on their lap, staring straight out at the flowers, some reading books, and some, like me, napping. The other best part is the pool. It's just a really good pool and no one was out there which I find scandalous. Also if you are paparazzi you can easily walk up to the side gate from the rear parking area and take pictures of celebrities coming down off coke. or pills or both. Bad set up for those seeking privacy. My friend was roommates with Daryll Strawberry. If I were spending that much money to go detox where the celebs go I would ask for another roommate or I'd get my money back. I'd want to come off of Heroin with Jody Foster or Dakota Fanning or someone like Collin Farrell who just has sex with anyone. I'd spend 28 Days having hallucinagenic sex in the shower with Collin Farrell, get an STD, kick a drug habit and feel that I had spent my money well. But Daryll Strawberry? next. So there I was folding napkins and setting out place settings for the family dinner when I realized where I was, in Betty Ford, and I hadn't seen Elizabeth Taylor yet. How crappy was my visit. I went over to the game room and me and my friends looked and looked for a game that had most of it's pieces. None of the games had their pieces for some reason and this is when a counselor walked by and told us that some of the patients will grab onto a game piece and carry it around for the duration of their stay, like a charm of some kind, they just carry around their Plinko chip or that boot from the Monopoly game, all day long, like a little friend in their pocket. The next place that is supposed to be nice but is actually very gross is the pond. They have benches under trees that you can sit on and look out onto the water, but after years and years of troubled souls coming out with bread in their pockets to feed the geese, they in turn have made a gaggle of the most lethargic geese you have ever witnessed. It could be because of the sun, but these geese do not move. Plus they crap on EVERYTHING and this is why the pond area is so sad, the benches and the grass are a land-mine goose crap circus. I lasted 2 minutes and wanted to take some pills in order to forget what I'd seen. And lastly, the best place in the whole of Betty Ford, the Firestone Gift Shop. For $5 you can get a kick-ass ashtray, lined in gold around the rim and stamped with a red, white and blue flag saying Betty Ford Clinic on the bottom. HELLO!? Can we say AWESOME stocking stuffers for all your ftriends? This item used to be so popular at my house that I've had 3 Betty Ford ashtrays stollen from my living room. I have thieves and drug addicts for friends what can I say. You can go purchase things from the gift shop any time you want, even if you aren't staying there. Once you walk through the front doors the gift shop is to the left. Look like you belong and the old seniors who volunteer here wont come after you about checking in. Seniors love to check in people. I still have my Betty Ford Visitor Pass though, I wear it to cocktail parties.
2022-09-24 13:06:42
I was in-patient at Betty Ford in November of 1995. Prior to my admission, staff found it necessary to get a vote from the women there as to whether 'the bartender from Texas' should be admitted at all. 'My counselor' was on vacation for all but my last 4 days there. When she arrived? Ghat evil witch WENT-OFF on me. Upon introduction her face was twisted into a ghoulish grimace of disapproval. She didn't approve of me being on probation. She immediately threatened to have me locked-up. It was perhaps her fourth sentence to me? Another of the residents was shooting heroin in her room. I saw the bloody tissue and her 'fix bag' on the bathroom counter. I reported it. Yes, I know, I shouldn't have. It was truly out of concern. I'd never been around anyone who did heroin. I guess I wasn't 'California enough' for them? When I reported it? Staff formed a circle around me and attacked me, threatening jail. Three of the other residents were girls in their early 20s from very wealthy families. They warmed right up to mean-girl treatment of me, after staff twisted on me. My last four days there were a living nightmare. As I've stated, the other 26 days? I didn't even have a counselor. What was the point?! One of 'The Mean Girls Club' went to prison shortly thereafter, and two of the women died shortly after their time there – both of overdose. I had never felt so looked-down upon or mistreated in my life. I was so very, very happy to leave.