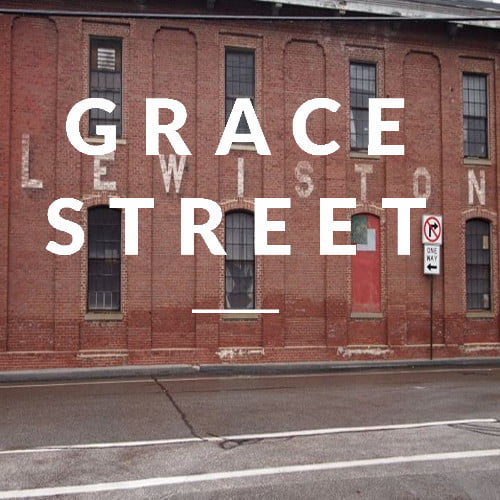 Grace Street - Lewiston, ME
550 Lisbon St, Lewiston ME, 04240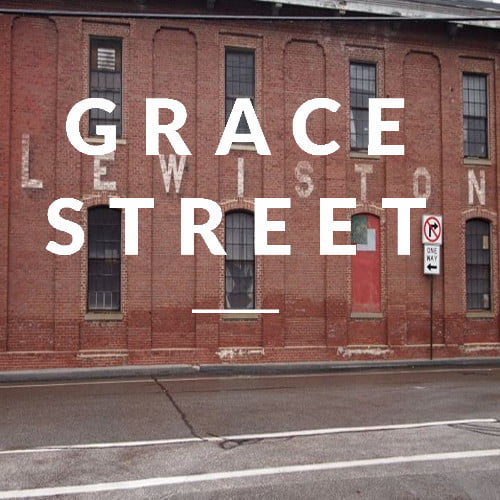 Description
Our recovery group includes physicians, licensed psychotherapists, and alcohol and drug counselors who understand the chronic and progressive nature of addiction and mental health conditions. Our integrated recovery vision begins with the idea that, in both mental health and addiction, the recovery narrative is created by people as active change agents in their own lives—not simply passive recipients of care.Addiction remains a poorly understood condition and is often treated as a moral or criminal problem. Treatment programs are often an extension of punitive approaches that shame clients based on assumptions about compliance. Grace Street creates desirable places to spend time in, connect with, and meet others, and through very good design offer sanctuary from The Great Loneliness created by the cycle of addition.
Where can you find us?
Grace Street - Lewiston, ME
550 Lisbon St, Lewiston ME, 04240
Reviews
2020-04-03 23:03:08
I was one of the first patients of Grace St years ago in its humble beginnings.. Back when it was a small operation with only 5 or 6 patients. I found Marty especially to be down to Earth, caring and knowledgeable. Especially since many employed there once suffered from the same afflictions as we now seek freedom from.. I would definitely recommend Grace St. Here it is nearly 8 years later and i have my family back, a home, my license... All things i once thought i would never see again. I now have my life back, yes it took hard and determined work on my part, but also by the grace of others, at Grace St...
2020-04-03 23:03:18
This place has saved my life. I would like to see more people seek the help they need.
2020-04-03 23:03:27
Where to start? I came to Grace St. a functioning wreck. With a 31 year history of drug abuse behind me, its easier to say which 2 drugs I had never tried; Meth and Ecstasy. I came to Grace St. 6 weeks after switching myself from opiates i.e. fentanyl, all the oxy's and heroin over to street bought suboxone. I went for my assessment with Janine(sorry if I spelled your name wrong) saw Dr. Entel a few days later and enrolled in i.o.p. the following Thursday. Thats where I met the counselor who literally changed my life, Bruce King. Making the 30 sessions that is iop was difficult, but through THAT journey, Bruce helped me rediscover who I was, that person who has buried beneath decades of addiction, and I started to remember who I was. What I cherished. Who I wanted my wife and children to know. I made it through iop without a relapse, on to phase 2, now called transition. For me, the hardest part because if you miss 1 day, you must make up a week. Made it through transition, onto phase 3 where I was assigned a counselor and must pick 3 groups to be a part of. I chose vocational, mens group and life on life's terms and was assigned Bruce as my counselor :) I felt like I won the lottery. YES he is THAT good as a counselor. Through our one on one sessions, I rediscovered the intellectual side that had laid dormant in me for so many years. Through the vocational group, I earned back my confidence. The confidence to know I can take care of my family. The confidence to go back to school and the confidence to find a career that for years was screaming for me to pay attention but was muffled by my various addictions. Once I worked out the traumas that had caused me to lead the path I had led for so long, really there was/is nothing left in my path blocking my drive for success. I'm still at Grace St. 2 years later, am taking a college transitions course(8 weeks in) and am pursuing a career.I know I will succeed in this because I now believe in myself, know there is nothing I am not capable of, and I have the people at Grace St, the people who I truly look at as my extended family, who have never let me down and who have never let me let myself down. They helped fix this broken 46 year old and as a byproduct of that, saved my 12 year marriage ,they will support me going forward, as they have every step of the way. If you are struggling. If you are sick. If you just cant take it anymore, pick up the phone and call. If someone doesn't pick right up, leave a message and a call back number and I promise you, they will reach out to you, you just gotta be willing to put in the work....I wanna give a special shout out to a few there at G Street, First, Jeremy. I dont see you all that often any more because you have your hands in so many pots of stew, but you did something for me I'll never be able to repay. You believed in me and I don't know if you remember, but I told you I was gonna make you proud of me...I'm trying man. Janine, thankyou from the bottom of my heart for sharing your story with our group. You opened my eyes to the fact the struggle isnt just with us, the clients. Going through what you are going through and showing up to work every day...My heart aches for you for putting aside your personal life and being there, like a rock, for us every day. You inspire me. Dr. Entel, if there was ever another doctor with more compassion, caring and understanding, I have not found him/her. Always encouraging me, lifting me up and giving me insights as to why I or others feel or act the way we/they do. Your guidance has been instrumental to the person I have become.Victor, you had big boots to fill and you did it and made your own tracks in my life. Sitting there listening when that was what I needed and challenging me when I needed that. There are so many others, but Im running out of room. Thank you for saving my life. To folks on the fence, one side is misery, the other is hope. Which side do you want to slide off into.