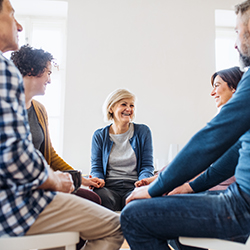 Georgetown Behavioral Health Institute
3101 South Austin Avenue, Georgetown TX, 78626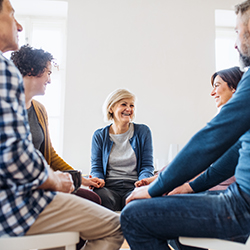 Description
Georgetown Behavioral Health Institute is a Mental Health Treatment Services in Georgetown, TX. Specialized programs for Persons with co-occurring mental and substance abuse disorders are available, in addition to Services for the deaf and hard of hearing language services. Georgetown Behavioral Health Institute accepts Medicaid, State financed health insurance plan other than Medicaid, Medicare, Private health insurance, Military insurance (e.g., TRICARE), Cash or self-payment.
Services
Military insurance (e.g., TRICARE)

Cash or self-payment
Services for the deaf and hard of hearing
Where can you find us?
Georgetown Behavioral Health Institute
3101 South Austin Avenue, Georgetown TX, 78626
Reviews
2020-04-18 00:27:54
As unfortunate as it was I had to admit my husband. I was terrified due to the horrible reviews I read. I do have to say however I was very happy with the services my has been received. What people have to realize is that this is a mental hospital your loved ones are admitted here for two reasons they either have mental disorders or they are detoxing. Now are there restrictions yes are there certain times that they can use the phone, yes are there certain things they can and cannot bring in, yes. However my husband called me several times a day I was able to call him several times a day they offered him group therapy, yoga, animal therapy among other things. If your love one works the program it is a wonderful program if you support your love when realizing that they have a problem or they would not be there. If you push them to finish the program it will help them they don't just medicate your loved ones they actually try to find the problem and help them and give him coping skills to live outside. They offer them not only the three meals a day but also snacks in between my husband is not a small man yet he was never hungry as he was allowed to get seconds, they even have a soda machine in the lunch room. So is this a mental hospital with restrictions yes but is it a good hospital yes! This hospital is a wonderful asset to the community.
2020-04-18 00:28:06
This place was easy to work with and served its purpose for my kiddo - it's been a long hard road and y'all made it so much easier for our family. Appreciate the entire staff from intake to nurses to case managers - communication was great and I felt I knew what was going on every step of the way. Only feedback is it was hard to get through on the phone in the evenings.
2020-04-18 00:28:20
I was put here for outpatient group therapy after being hospitalized & it felt like prison. All the nurses seemed to pick on us and bully us. One nurse named Micheal wanted me to sit alone in a corner away from everyone else for no reason and wouldn't give me any reason. He pulled the chair from underneath me and grabbed me by my arms off the floor and threw me onto the floor. I had bruising and multiple kids had pictures. My mom was furious and so were other kids parent's. They refused to show my mom the security footage & discharged me that day even though i was far from being finished. Also another nurse wanted me and another girls snap chat and would constantly state creepy things to us. This place is absolutely disgusting and scarred me for life. DO NOT send anyone here!!!!!
2020-04-18 00:28:35
I was escorted here for a week by a Sheriff and it was quite possibly the worst experience of my life. The doctors antagonize patients in a "mental health facility" while drugging you up every single day to where you cant think normally and stare at a blank wall and blacked out windows for 24hrs a day. I cannot recommend this place to a dog. It would be cruelty.If you're forced to go in against your will like i was, acting up will only get you more days in so when the doctors come talk to you. Plead your sanity.
2020-04-18 00:28:50
Most of the staff is rude and unhelpful to both parents and patients. I only talked to a couple nurses that actually seemed to care. All the kids are prescribed the same meds, but not necessarily what they actually need to help them. The dr even wanted to give my son an injection that is primarily used for schizophrenia and my son isn't even schizophrenic. I declined the injection. I couldn't even get the dr to call me upon my son being discharged when I had specific concerns about the meds he was taking. No one will give you a straight answer on anything and no one will keep you informed. You will constantly have to call to ask questions and hope to get an answer. The only part that was even helpful was the one family therapy session that we had with the weekend therapist Ally. This place is basically a money trap. They will keep your child the max that insurance will allow. Not to mention the cost is ridiculous especially when you aren't getting the proper care that your child needs. Complete rip off. Take your child anywhere but here.Your child will get more help through outpatient care and therapy somewhere else because this place is a joke.