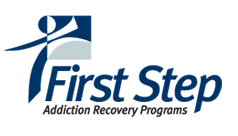 First Step Addiction Recovery Programs
4579 Northgate Ct, Sarasota FL, 34234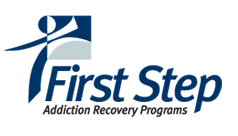 Description
Located in the heart of Sarasota, along Florida's Gulf coast, First Step of Sarasota is a non-profit provider of high quality, affordable substance abuse treatment. First Step offers more than 20 programs including detox, residential and outpatient. Using evidenced based practices, First Step's highly qualified, compassionate counselors implement emerging therapeutic techniques. First Step's "back-to-basics" approach to treatment is second to none. Along with an affordable fee scale, First Step is a results-oriented, effective option for substance abuse treatment.First Step of Sarasota, Inc. is CARF Accredited, licensed, comprehensive, not-for-profit alcohol and drug treatment and rehabilitation center.First Step of Sarasota, Inc. complies with state and federal non-discrimination laws and policies that prohibit discrimination based on age, color, disability, national origin, race, religion or sex. It is unlawful to retaliate against individuals or groups on the basis of their participation in a complaint of discrimination or on the basis of their opposition to discriminatory practices.Priority is given to the following populations: parents putting children at risk due to a substance use or co-occurring disorder [(SA-MH) (Person involved in child welfare)]; pregnant IV drug users, pregnant drug and/or alcohol users, IV drug users.
Where can you find us?
First Step Addiction Recovery Programs
4579 Northgate Ct, Sarasota FL, 34234
Reviews
2018-01-09 00:24:08
Scientology gets a bad wrap, yet the way first step single handedly helped me realize Jesus Christ was a false star God....things just fell into place. Thanks!!
First Step Addiction Recovery Programs
Jesus is the ONLY way
First Step Addiction Recovery Programs
Jesus is the ONLY way
2018-07-09 13:59:00
First Step saved my mothers life and my family. She is 17 months sober because of this place. They seriously work miracles here.
2018-04-20 13:16:43
This place challenge me every day and I'm proud to say I am still clean and my love haydon is healthy and striving Thank u miss kerry we miss u
2017-10-05 22:16:04
I believe that First Step was the beginning of my awareness. Life is precious, and those who complain never recognize the value of their experience. Thank You all from Clermont,florida.
2018-01-20 17:57:28
Saved my life !!! All the staff was awesome !!!!!
2021-02-06 04:59:16
The dirtiest place I've ever been. How is this place not shut down? There is black mold visible on the air ducts. They don't test for covid. This place promises to help, but provides nothing of substance.