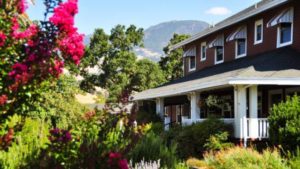 Duffy's Napa Valley Rehab
3076 Myrtledale Rd, Calistoga CA, 94515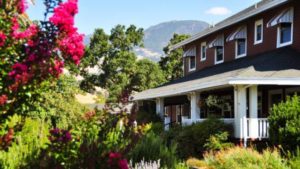 Description
Duffy's Napa Valley Rehab is a comprehensive addiction treatment program that is dedicated to helping people who have been struggling with addictions to alcohol, prescription medications, and other drugs. Our goal is to empower individuals to break free from the chains of chemical dependency and find hope and encouragement through a program of education, physical nurturing, structured disciplines, and the development of the living skills that are necessary to achieve lasting sobriety.Duffy's is located on 23 acres in historic Calistoga, California, which is in the northern part of the beautiful Napa Valley. We are located on a serene former hot spring resort at the base of majestic Mt. St Helena. There are seven capped geysers on our grounds, and the Old Faithful geyser of California goes off hourly just across the road from our place.Every year, Calistoga's natural beauty, authentic Victorian architecture, mineral hot springs, and many other features attract visitors from across the United States and around the world. Among the many accolades that have been bestowed upon this special place, in 2001 the National Trust for Historic Preservation included Calistoga on its "Dozen Distinctive Destinations" list.Duffy's is proud to be a longtime member of the Calistoga community. In the decades since Gene Duffy founded our program in 1967, we have had the opportunity to serve and enhance the lives of more than 40,000 individuals and their families.When Gene Duffy founded this program, it was one of the nation's first 28-day treatment programs in the entire country. Today, we remain a leader in the effort to refine, enhance, and improve the type and quality of care that is available to individuals and families. We continue to closely monitor the areas in this field that we believe need to be addressed further, and we are committed to remaining at the forefront of the effort to provide the most focused and effective care.
Where can you find us?
Duffy's Napa Valley Rehab
3076 Myrtledale Rd, Calistoga CA, 94515
Reviews
2017-05-13 23:40:02
I'v been a client at Duffys before. I know that they have private rooms, these rooms are at a extra cost. These rooms have a king size bed, tv, private shower, sink and toilet.I called Duffys days before my arrival to ensure that a private room would be availible to me. I was told yes it would and i payed a $500.00 deposit to garentee that . I arrived on a tuesday morning and payed the cost of my stay with 2 credit cards. A totol of $19,500.00. Signed the intake paperwork, and put in detox. Friday afternoon i was removed from detox and put in a shared room with no privcacy at all. These rooms had single sized beds, 2 beds to a room, 4 rooms per building. So that meanns that i would be shareing a bath room with up to 8 differnnt men.I complained.I was told by staff that private rooms were 'NOW' not availible . That i would have to wait till Monday to speak with intake department and work it out with them.I was quite disapointed with them.I left Duffys and contacted my credit cards companys to dispute my charges for resons of BRITCH OF CONTRACT.My Discover credit card credited my account the $10,000.00 which i was charged by duffys, but my BARCLAYS AVATOR master card did not. This card was charged $9,500.00. A total of $19,500.00 + my $500.00 deposit witch was to garentee my private room stay.I have called Duffys many times and have left voice mail message and still to today not received a return call. I have sent many emails to differnt departmens, till today not one reply.BARCLAYS BANK did absulutely nothing to help my case.Duffys at one time was a family ran rehab center, now its ran by a organization (FULL CIRCLE) that does not care about their clents after they have received their money.I do not recommend Duffys to anyone now for the reson stated above.
2018-01-23 21:02:02
I happen to be driving in the area for work (Calistoga, CA) and decided to drive by the grounds.A very dear friend of mine successfully completed the Duffy's program and she has always spoke so highly of her time there. It was very serene and peaceful, lots of quiet nooks, little walking paths. My friend has blossomed over the last year and watching her has been inspiring. She strives daily to live the principles of AA and does so in all areas of her life. She is a treasure to us and it's in large part due to the great work they do at Duffy's
2016-11-27 03:50:56
Extremely disappointed in this facilities ability to recognize what one needs. Save your money and invest it elsewhere.
2016-10-13 16:21:45
Brought a dear friend here needing recovery and detox from alcohol. The intake process is impersonal, not empathetic, and at best is a series of paperwork to remove Duffys from all liability due to their mis management of care.While they offer medical detox, it is done at almost an extra 1k fee by a Dr who is totally who just dispenses meds and spends minimal time with each patient for a very large fee. The whole focus is on a non integrative approach to recovery.......he just gives more drugs to keep my friend out of it for seval days. Not naturopathic ,no vitimin therapy, nutritional suppliments or herbal suppliment which are proven recovery tools. No diet recommendations ......shocking what is now known that contributes to recovery!There are many other places that will be more personalized and attentive for the same price. This is a low ball staff, low quality food, and weird mix of people who often are strung out on meth and who are union members, thus their insurance has some arrangement with Duffiys, and many men had severe anger issues.The nights in detox my friend xperienced were lonley with little privacy or terrible evening checks for comfort or medication management. Also a very noisy dorm recovery experience for such a high price! Forget the photos...yes it a lovely area....but according to my friend recovery is about the integrattive medical care and quality staff , emotional care , personal counseling, and none of this was offered during their first week....they were left alone in their room. For this price there is better recovery experiences else where................
2016-03-05 06:42:25
m six and a half years sober since leaving Duffy's. So you tell me...It works!! And that's what matters.Ron H., San Francisco
2019-07-31 23:02:45
The best thing to hear when you're sick as a dog is 'quit being a baby, suck it up. be a man.'
2020-02-01 04:33:55
Visited here back in April 2013. I don't know why the bad reviews, although I was here for a shorter time period so I may not have had the 'full' experience. Shelly & Leah were incredibly friendly throughout my stay. My favorite time of the day was at lunch I would sit with the counselors & talk & they were incredibly friendly.The weather & grounds were really nice while I was down here- it gives off sort of a rustic farm vibe while remaining comfortable & YES it was a great place to walk around and exercise. Definitely recommend this place. Hoping i won't be coming back anytime to stay, maybe to visit though :)
2016-10-05 13:28:07
My experience with Duffy's changed my life. I am a new person on a new journey with renewed hope,zest for life, and an incredible spiritual connection. The staff is wonderful, incredibly caring and understanding. Tools are provided to help all on their individual journey,whatever one is dealing with. It is a place where one can come to terms with our own individual demons. A place without judgment and condemnation, a place of healing and hope. I am grateful and thankful for my experience and would recommend it to all Who are looking for emotional and spiritual healing as well as substance abuse issues. Thank you Staff at Duffys Laura
2017-05-10 09:51:12
The setting is beautiful.
2019-07-24 15:48:18
It's sad to write this because when you get a family member to go here, you have such high hopes they will get the help they need to recover. Although it is mostly the addicts decision to get clean, I assumed the environment at duffy's would foster recover. Instead, I learned that there are drugs on site(including heroin) and some addicts leave in worst condition than when they arrived. The staff at Duffy's change drastically once they have your money and they have zero compassion for their patients. Extreme disappointment to spend thousands of dollars knowing the addict was exposed to such darkness in a place of recovery.
2015-05-09 20:03:45
Duffy's has outrageous prices and NO REFUNDS!! So if your loved one is there for 8 days and leaves, they will charge you for the full amount! And they don't cal you to tell you that they left. Its absolutely a corporate money hungry facility. My husband was there 3 times and is still an addict. Worse, they charged my insurance for less than what I paid with deductibles and then offered me $600 back. How is this legal? They charged me $9700 and charged my insurance $8800. My insurance paid $4415 for 8 nights. They are offering only $600 back to me when they are obviously getting over $15K for 8 nights and they probably gave someone else the room and board I paid for. DO NOT go there. All they care about is getting paid. They do not care about any of the residents or their loved ones. The financial hardships that come with addition is not considered.
2016-06-28 12:55:03
I hope this review gets to the right people.I myself am a recovering alcoholic and a former patient of Duffy's. Do yourself a favor and stay away from this place wether it be you are seeking help for a family member or for yourself.I feel that there is a dire problem in the recovery industry in that it is too easy to manipulate desperate addicts/alcoholics or their family seeking help for their loved ones with this problem.Duffy's has more interest in the manipulation of people with this disease for profit than the actual recovery of these individuals.I have know doubt that Mr Duffy himself was a great inspiration and role model for addicts/alcoholics in the past but this place is far from what I believe he would have imagined what it has become.I think that there is a problem when the only medical professional on site at this facility shows up for less than a half hour each day in his Ferrari for people in need of potentially life threatening withdraw symptoms to fight for his time; and I think it's sad that he treats you with no empathy after paying extra money upon admission for this privilege. Anyone that the Duffy's staff fear might have an actual medical emergency are sent to the local ER.I think there is a problem when you sign of for a 29 day program only to have instruction on the first three steps of the traditional twelve step program ( there by having one week of repeated 'classes' for one of those steps). You have to pay three times as much for the rest of the steps and spend 90 days. They separate patients into different programs depending on how much money/time they have agreed to spend. Also, expect to pay further for a more comfortable setting for your family member/self.I am certain that you will also have the privilege of getting a visit from the Duffy family. They like to visit this cash cow of theirs to brag to all the residents about their millions of dollars and their horse ranch on the east coast their dead father is still funding.Lastly, the classes they provide are of little to no help due to the staff they choose to hire. Expect to watch a lot of old videos of Mr Duffy filmed decades ago and meditation sessions with a vapid 'guru' who talks a little too much about how much she liked her Norco.This is not how recovery works. You are welcome to spend your money to buy the Duffy kids more horses for their ranch to live in a bubble of unreality in a temporary resort that doesn't add up to the pictures on their website if you wish, but I wouldn't recommend it. If this website allowed for zero stars, that is what Duffy's Napa Valley Rehab would get.
2015-11-20 18:16:01
Took a friend to get help here, didn't feel comfortable and left within 24 hours. They kept all his money. Their response was 'Take us to court, we've been there before and know you won't get your money back' No partial refund or anything, made him pay in full for less than 24 hours of being there. PRETTY SAD!!
2017-04-09 12:38:26
This place is all about money, nothing else. It would be wise to go somewhere else. They have little ethics and do not care for the clients as an organization.