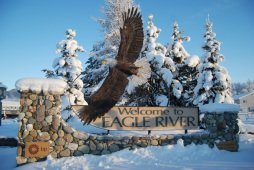 Discovery Cove-Alaska Recovery and Wellness Center
, Wasilla AK, 99654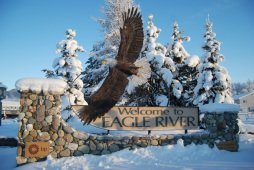 Description
At Discovery Cove Recovery and Wellness Center we offer a variety of services to our clients here in Alaska.We specialize in helping individuals, couples, and families to find hope and healing by working through life circumstances. Whether it be a long term stressor from past circumstances, or short term temporary stressors, we will work with you to find ways to cope and build life skills that will last and give you freedom to handle life and have a more positive outlook for your future.Our comprehensive approach to your healing involves mental health providers, substance abuse counselors, and psychiatric services. We explore many avenues toward your health, which involve working with your physician, nutrition, and psycho-tropic medication.The professional staff at the center can assist you with a wide variety of mental health issues. Some of these issues include, but are not limited to; anxiety, PTSD, depression, bipolar disorder, ADHD, anger management, school behavior problems, communication skills, relationship skills, couples counseling, and life adjustment stress management.
Where can you find us?
Discovery Cove-Alaska Recovery and Wellness Center
, Wasilla AK, 99654
Reviews
2018-03-10 12:57:42
I have never known Dennis (At Discovery Cove) to be anything but professional, and outstanding as a counselor.
2016-10-26 12:26:22
BE CAREFUL!!! BE AWARE!!! I took ny child here to see Dennis Thinkin ir wud help and we as parents wud get the help support we needed, especially at the cost goin there, all we got was a sneaky counslors who encouraged our child to see be dishonest and manipulative.. We were payin somebody to sit and encourage my child to talk and disrespect us.. This guy may pretend to be Professional but hes soakin families for money to line his pockets, while making more problems to string you along with more sessions..Probably using our good money to buy another plane, he brags about.. I just wish somebody had warned us..DONT GO HERE...