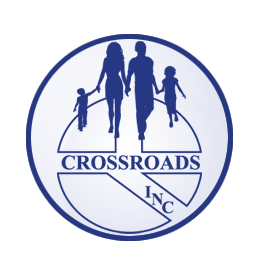 Crossroads, Inc.
54 E Ramsdell St, New Haven CT, 06515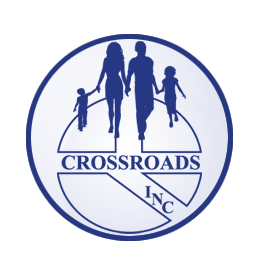 Description
The Men's Program at Crossroads, located at the Juan B. Rosa House at 55 East Ramsdell Street, is a 96-bed residential program offering comprehensive recovery services for men.In addidtion to individual and group counseling, Crossroads offers a Father to Father group to provide men with the skills to be an active father and member of the family. There is also an emphasis on reintegration into the community after treatment, and Crossroads provides job coaching, employment services, and assistance with housing. The needs of addicted women differ markedly from those of men. For many women struggling with addiction, issues with mental health, past trauma, domestic violence and parenting are central to their addiction and therefore must be addressed during treatment."The Women's Program at Crossroads takes the specific needs of women into account, implementing evidence-based curriculum that is gender-responsive, including trauma informed and family centered services." –Maria Acevedo, 2007The Women's Program at Crossroads is a 44-bed residential unit, located at the Juan B. Rosa House. Services include individual and group counseling, family therapy, domestic violence classes, and life re-orientation seminars designed specifically for women.Crossroads collaborates with WSPIC (Women Service Providers Improvement Collaborative) Supervision Consultation Project, an initiative that assists agencies to move from theory to the practice of gender-responsive treatment. Amethyst House is Crossroads' program for pregnant women and women residing with children in treatment. It is the largest such program in the state of Connecticut, providing residential substance abuse treatment to 20 women.This program is now housed in a new, state-of-the-art residential facility designed specifically for women with children.
Where can you find us?
Crossroads, Inc.
54 E Ramsdell St, New Haven CT, 06515
Reviews
2019-03-01 16:43:15
This place some staff member is rude, says racist comments towards the patients. I was on the phone with my son and one staff was being rude telling him to hang up. My son told him give him 2 minutes he was talking to me and his kids for Christmas. He got into an argument with my son and threaten to call the police on him for no reason. Why do they allow this type of nonsense from their staff. This place suppose to be a treatment center that helps with addiction issues among other things. They suppose to encourage the patients to focus and feel better about themselves. They need to reevaluate the staff and hire more reliable, respectable employees. They have to have patience they are dealing with people that want the help and change. I hope it gets better.
2017-09-11 20:46:53
The worst place ever! Staff very disrespectfull..rules are crazy..no consistency with the rules..their thinking is ' you put your self here'! Ive been to many recovery programs i will never go back there..groups are very repetitive, just overall they suck! Cant show me 1person who will say its a great program...get out dnt go bottom line
2017-06-18 08:59:12
If you get food stamps, they take them. When I was there I witnessed a lot of racial tension. The counselors are often too busy to give the individual treatment required to overcome addiction. Majority of patients are CSSD, using Crossroads as a jail diversion program rather than a rehab. This means that most people I was around all day were still getting high. It is by no means a safe environment for those looking to stay clean. In the kitchen food safety is appalling. Clients assigned to work in the kitchen are given no training whatsoever in food safety. Staff is disorganized and often combative with each other. Groups are inconsistent and unorganized. This is not a place I would recommend to someone who is serious about getting clean and doing so in a safe organized environment.
2019-08-09 14:40:37
I brought a you 22 y/o female there for help all the way from Groton, they took 2 hours to do an intake just to tell her they didn't have a place for her. Sadly this young lady got her hopes up thinking she was gonna get help, instead they kicked her in the teeth, it was like busting a ballon with a pin. so, i guess they want her to go out and do more dirt in order to get help, or they just don't care about the young poeple that need help. Oh! this was not a last minute decision, she called a week ago and made this appt. today to go, she feels so let down by the system. if they need a face to face intake, then they should schedule it when they have a bed available, not send these young girls back out on the street. What a shame, when you read their mission statement.